2Sam 1:27 How are the mighty fallen, and the weapons of war perished!
David says 'How are the mighty fallen' three times in his lament for Saul and Jonathan, 'the beauty of Israel'. But the expression has passed into our culture.
And none has been mightier in recent weeks than the false prophet of doom, Imperial College's vaccine-modeller, Professor Neil Ferguson. It was his report dated 16th March 2020 which persuaded the Prime Minister to move away from his sensible 'mitigation' strategy towards 'suppression' or 'lockdown'.
Sharpest recession on record
Thus it is that today the Bank of England has warned of the sharpest recession on record if lockdown measures last into June. To put that into context, it will be worse than the recessions after World War I and WWII when the economy shrank by 10%, aided and abetted by Spanish Flu, and 4%, respectively. It would be the sharpest downturn since the time of 'Queen Anne's War'. That lasted from 1702 – 1713 against the French for control of North America.
Britain was also dragged into the War of Spanish Succession in 1706. Three years later, Western Europe's great frost set in and the river Thames froze over, bringing what trade still remained to a standstill.
The Bank's analysis, published today, is based on the assumption that social distancing measures are gradually phased out between June and September.
More money could be printed
The Bank's latest Monetary Policy Report showed the UK economy plunging into its first recession in more than a decade. The economy shrunk by 3% in the first quarter of 2020, as travelling fell by 80% during March and the lockdown on 23rd March did the rest. If lockdown continues, the Bank sees an unprecedented 25% decline in the three months to June.
This would push the UK into a technical recession, defined as two consecutive quarters of economic decline. The Bank said the housing market had come to a standstill, while consumer spending had dropped by 30% in recent weeks.
As the Chancellor borrows even more money to pay half the workforce, which again is unprecedented, two of the Bank's nine members voted to increase the latest round of quantitative easing by £100bn to £300bn. It did not go through, but in the end, that money will have to come from somewhere. 'Quantitative easing', simply printing the stuff, will impoverish us all in inflation.
Neil Ferguson immune
So back to the learned Professor Lockdown, whose adulterous flame visited him on two recent occasions. According to The Sun, 'the UK government scientist met with married Antonia Staats, 38, twice during the lockdown – despite leading the government advice to put the country into quarantine to stop the spread of coronavirus.'
Miss Staats (she is Mrs Chris Lucas) works for Avaaz, the ultra-woke clicktivist website with its petitions, money-raising and headlines like: 'Just five days to save all the elephants in Africa,' and 'If Trump wins, the sky will fall down.' Well, not quite, but they fanatically support environmentalism, Greta Thunberg and oppose 'populism'. Here are their suggestions for petitions right now: Example: "Paid leave for parents during coronavirus pandemic", Example: "Coronavirus: Shut down all schools in Manchester", Example: "Commit vital funds to a green recovery". You get the idea.
Avaaz is also pro-vaccine, so long as they are not produced by 'Big Pharma'. How else are they produced? One Avaaz petition is 'demanding an affordable Coronavirus vaccine for all'. Meanwhile, Avaaz has taken down another petition, 'We say "NO" to Coronavirus Vaccine in Africa', because it 'was found to contain false or misleading information'. However, this petition is a stunner and needs your support. It refers both to the lockdown and to a tonic from Madagascar. It urges: 'Africa Purchase COVID ORGANICS And End Restrictions To Save Millions From Starvation'.
The Telegraph turned up tweets from Dr Ferguson himself, opposing Brexit and supporting the LibDems, so we can see Mrs Lucas and Dr Ferguson have a lot of politics in common. How such an avowed statist as Neil Ferguson came to be advising a Tory Government is a very good question. Professor Ferguson immediately resigned from the Government SAGE committee.
Catch the virus, don't need the vaccine
The best reaction was from Health Secretary, Matt Hancock MP: 'It's extraordinary. I don't understand.'
Well, I do. It's called human nature, sin, arrogance, passion, even knowledge, all rolled into one.
Furthermore, the professor's defence of his conduct reveals something else really important. He said:
'I acted in the belief that I was immune, having tested positive for coronavirus, and completely isolated myself for almost two weeks after developing symptoms.'
You have it from the horse's mouth. Despite all the gloomsters saying they don't know if catching the virus makes you immune, it could go on infecting you for ever, you could pass it on, etc, etc, the vaccine-man at the heart of it all knows they are wrong. The truth seems to be, after you have had Covid-19, you are immune, you cannot catch it again, you cannot transmit it and, crucially, you don't need a vaccine.
Leaks from the Bunker
Yesterday and today, the Daily Telegraph has been saying #StayHomeSaveLives is history. They claim that the Prime Minister will announce on Sunday that we can go out after all. We all knew already the truth of this word:
Psalm 121:8 The LORD shall preserve thy going out and thy coming in from this time forth, and even for evermore.
And how much wiser would have been the Prime Minister decisions had he the fear of the Lord before his eyes, able to trust God for the truth of that word over the whole United Kingdom. But we are where we are. In need of prayer, hope, repentance and to lift the lockdown.
But today, we are being warned not to expect too much. The madness may continue, we hear. The Scottish and Welsh First Ministers are both opposed to any easing of the ruinous lockdown.
No 'Second Peak'
The Prime Minister says he dare not risk a 'Second Peak'. Even the CBI is wittering on about businesses opening 'safely'.
Well, right here we shall pray and declare there will be no 'Second Wave' or 'Second Peak'.
The epidemic is following the standard curve. It started with the first death on 6th March. It hit the peak on 8th April.
Moreover, the rolling seven-day average has slipped below the daily death-toll from abortion, 595, for four days in a row at this time of writing, looking at the figures for 6th May. In short, it's over.
And even if there were a 'Second Peak', when would they like it? In June, July and August, at the height of summer, or in December, January and February, to coincide with the annual Influenza epidemic? Talking of which, I saw lockdown being touted as a counter-measure to that as well. It's madness.
If you are down to receive the May Christian Voice newsletter, you will read about the worldwide collective insanity and where it has come from tomorrow, by God's grace. And if you have not seen our May Newsletter, just email us your name and UK land address with postcode to [email protected]. I'm not putting that email address as a hyperlink. Copy it and paste into your 'To' box.
Exodus 18:21 Moreover thou shalt provide out of all the people able men, such as fear God, men of truth, hating covetousness; and place such over them, to be rulers of thousands, and rulers of hundreds, rulers of fifties, and rulers of tens:
Read our previous articles:
Covid-19 Lockdown not science-based:
Vaccine mania drives continued lockdown:
Lockdown to stay as Boris recovers:
Covid-19 deaths overtake GB abortions:
Fearfully and wonderfully made: How God has equipped you to fight Covid-19!
Lock-down 'putting lives at risk'
Coronavirus: No fear of 'the pestilence'
We appreciate your support – without it we can't do our research and help inform your prayers.
So click below to join Christian Voice and stand up for the King of kings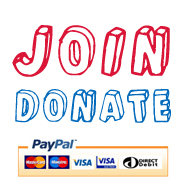 Click on the social media