So UK lockdown continues. Does anyone recall any public consultation over it? Any public discussion? Any publication of a measured analysis of the economic, social and health effects? I don't remember voting to be part of some vast dystopia.
The Bible says: Prov 20:18 Every purpose is established by counsel: and with good advice make war.
The only advice the UK Government took was from the false prophet of doom, Dr Neil Ferguson of Imperial College.
Government took a rash decision
The Daily Express reports that only now is the Health Secretary getting together with the Chancellor of the Exchequer to calculate the impact of the lockdown that is putting millions of jobs and businesses at risk. In an extraordinary admission, Rt Hon Matt Hancock MP said: "We do not yet have an established estimate of the impact of the huge problems in the economy on to the health of the nation.
"But it is a piece of work that I am working on jointly with the Chancellor to make sure that when we make the big policy decisions, especially around social distancing, we take into account the impact on the health and wellbeing of everyone in the country.
"Not just on the highly visible impact on the deaths from coronavirus but right across the board including indirectly from the economic impact of the crisis."
They brought in the shutdown on 23rd March. Three full weeks later, they are getting around to assessing the damage it will do. They have been thoroughly irresponsible. We talk of 'economics' and so on, but that word is made up of real people trying to provide for their families.
Our Lord himself gave his followers an illustration in which it is clearly expected that leaders will weigh everything up and not make rash decisions:
Luke 14:31 Or what king, going to make war against another king, sitteth not down first, and consulteth whether he be able with ten thousand to meet him that cometh against him with twenty thousand?
Decision week – email your MP!
This is the week in which the UK Government must by law decide whether to continue their shutdown, or allow people back to work. The Daily Express reports on one page that we shall have to wait until 25th May, And on another page that is could be as early as this week. It's just conjecture. We need to pray:
Jer 29:7  And seek the peace of the city whither I have caused you to be carried away captives, and pray unto the LORD for it: for in the peace thereof shall ye have peace.
Email your MP from this link; you have to click on their name twice to reach their email address. Witness to your MP using the material here. Note we say people should take obvious health precautions, and those at risk can remain in isolation. But the general economy must now return to normal, if it is not already too late.
Economic disaster
According to the Express, a leaked Treasury reports the UK already faces economic disaster. The same paper says 'Small and Medium Enterprise (SME) manufacturers in England are being hit hard by the COVID-19 pandemic with 87 percent of companies seeing a big drop in output, a new report suggests.'
The Guardian reports on the failure of a flagship Government scheme: 'The government has admitted that just 1.4% of businesses that enquired about its coronavirus business interruption loan scheme (CBILS) have so far been successful.' But yet again, businesses do not need taxpayer money, they need the Government to allow them to work.
Eccl 2:24 There is nothing better for a man, than that he should eat and drink, and that he should make his soul enjoy good in his labour. This also I saw, that it was from the hand of God.
Furthermore, just this morning, reports the BBC, the Office for Budget Responsibility says if the current lockdown lasts for three months, the UK economy 'should shrink' by a record 35% by June. It said 'a three-month lockdown followed by three months of partial restrictions would push up Britain's borrowing bill to an estimated £273bn this financial year, or 14% of gross domestic product (GDP).
'This would represent the largest deficit as a share of GDP since World War II.
False sense of insecurity
Yet still the fear of the virus is being talked up, as both Government and Mass Media try to lull the people into a false sense of insecurity. Exactly why is there a Covid-19 Project Fear? Any ideas? Leave your comment below!
For example, here's the BBC quoting an 'expert' saying: 'Coronavirus: UK could be 'worst affected' country in Europe.' Off-Guardian reports that other 'experts' are saying Covid-19 is 'twenty times more deadly than the flu'. They showed it isn't.
Then ex-MP and Brexiteer Douglas Carswell said in a tweet that that the purpose has changed. (Remember regime- change wars, where the purpose also changes over time?): 'Initially we were told that the purpose of lockdown was to slow the rate at which infection spread – not necessarily reducing total infections – so as to allow health care capacity to be put in place. Media pundits now report as though its to reduce total infections.'
NHS beds unoccupied
Statistics coming out only this morning show how the Government has over-reacted in connection with the NHS.
Health Check website HSJ reveals NHS hospitals have four times more empty beds than normal. They say: 'Figures from the national NHS operational dashboard, seen by HSJ, show that 40.9 per cent of NHS general acute beds were unoccupied as of the weekend — 37,500 of the total 91,600 relevant beds recorded in the data. That is 4,500 more than the 33,000 the NHS said had been freed up on 27 March, and nearly four times the normal amount of free acute beds at this time of year.'
On yet another page, they show the much-vaunted 'Nightingale Hospital' in London's Excel Centre is 'largely empty as ICUs handle surge'. They go on: 'just 19 patients (were) being treated at the facility over the Easter weekend, HSJ understands.' That is 0.5% of capacity: 'According to draft plans, the temporary hospital in the Docklands was designed to have 2,900 intensive care beds, along with 750 further beds.'
Deaths rise across (some of) Europe
Oh yes, and while the BBC headline is 'Coronavirus pushes England and Wales death rate to record high', their article admits 'coronavirus deaths only contribute under 60% of these (additional) deaths.' So what has driven the other 40%?
The latest EuroMomo map for Week 14 of 2020 shows no excess of deaths in most of Europe, including Northern Ireland, Scotland and Wales, all down from 'above expected' the week before. Belgium is 'above expected' now.  England, France, Italy, Spain, the Netherlands and Switzerland are all at 'very high'. But geographers are now suggesting that population density affects the spread of Covid-19 more than anything else. It would follow that shutdowns achieve no more than destroying the economy.
Sweden – no lockdown, no panic
Sweden has no lockdown and no panic. Gatherings of more than 50 people are banned, so there is no organised sport, drama or music. But restaurants and primary schools are still open.  The prime minister joked that Swedes are genetically predisposed to social distancing. The prophets of doom would expect Sweden to be adversely affected by Covid-19.
In fact, Worldometer shows their cases of Covid-19 and deaths with Covid-19 are per head of population currently half of the UK's.
The Independent reports that even inside Sweden, doom-mongers are crying out for lockdown.
'Dr Cecilia Soderberg Naucler, an expert in microbial pathogenesis at the Karolinska Institute, believes this trust (in Swedish good sense) is unfounded and will soon break.
'"I'm a scientist, I only trust data and the data says we are heading for catastrophe. We are now part of an experiment without informed consent".'
With respect, 'heading for catastrophe' is not data, it's prophecy. And if she thinks Sweden is carrying out an experiment 'without informed consent' she should come to the UK.
Meanwhile, graphs showing Covid-19 cases and deaths across Europe reveal Sweden is doing no worse than any other nation and better than most. The geographers and the Swedish PM could well be right.  Go HERE for the deaths graph and HERE for the cases graph on a larger scale.
Police excesses
Following a South Yorkshire Police woman constable telling a family (wrongly) they were not allowed in their own front garden, on video, Northamptonshire's Chief Constable threatened to inspect people's shopping baskets, and others warned Easter eggs were not essential. Whatever we might think of Easter eggs, or even the word 'Easter', people give them as gifts as they cheer ordinary folk up. And if chocolate in general is 'essential' …
Eager to be in on the act, the Central Community Team of Bedfordshire Police tweeted on Saturday: '@CentralBedsCPT · Apr 11: If you think that by going for a picnic in a rural location no one will find you, don't be surprised if an officer appears from the shadows! We are covering the whole county #urbanandrural #StayHomeSaveLifes #ProtectTheNHS.'
I tweeted back: 'What a disgrace. People putting themselves and others at no risk at all, yet Bedfordshire Police are lurking in the shadows to nick them, and no doubt getting within 2m to do so. #PoliceStateUK'
If you do Twitter, you can follow @StevieinWales.
Finally, Breitbart reported Northern Ireland Police setting up a website so people can report on their neighbours breakjing the lockdown. I suppose with lockdown, people and the police have little else to do.
The Bible says:
Lev 19:16 Thou shalt not go up and down as a talebearer among thy people: neither shalt thou stand against the blood of thy neighbour: I am the LORD.
Prov 11:13 A talebearer revealeth secrets: but he that is of a faithful spirit concealeth the matter.
On this day
It is chastening to remember that on 14th April in history:
In 1759, George Frederic Handel died aged 74,
At the theatre in 1865, Abraham Lincoln was shot,
In 1912, Titanic sank with the loss of over 1,500 lives.
Read our previous articles:
Lockdown to stay as Boris recovers
Covid-19 deaths overtake GB abortions
Fearfully and wonderfully made: How God has equipped you to fight Covid-19
Lock-down 'putting lives at risk'
Coronavirus: No fear of 'the pestilence'
We appreciate your support – without it we can't do our research and help inform your prayers.
So click below to join Christian Voice and stand up for the King of kings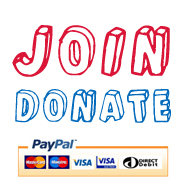 Click on the social media