The nations, particularly in Europe and the US, are gripped by fear. Furthermore, the entire world is heading for a recession which will make 2008 look like a tea-party. Our leaders, supposedly men of intelligence, are rushing us into a global recession not because of a deadly virus, but out of unreasoning fear of a fairly average one. We need to pray against the fear. If it does not stop now, we shall all suffer, and for no good reason at all.
Isa 41:13 For I the LORD thy God will hold thy right hand, saying unto thee, Fear not; I will help thee. (KJV)
Jeremiah the prophet wrote this:
Jer 6:25 Go not forth into the field, nor walk by the way; for the sword of the enemy and fear is on every side.
But in that case, the Babylonians really were coming. Here, what do we have? A coronavirus, Covid-19, which causes albeit serious flu-like symptoms but is not even as easy to catch as the flu, which Public Health England estimates kills an average of 17,000 people every year.  And world leaders are spreading fear about Covid-19 like, well, like a virus.  There is even advice from the Prime Minister for pregnant women to hide away.  UK medical professional bodies say pregnant women, and young women in general, are not high-risk for Covid-19.
Church: Set an example!
I am going to urge some perspective and an end to the fear over Covid-19.  Yes, we do need to wash our hands thoroughly, stay home if we are sick and protect the elderly and those with underlying health conditions.  But we also need to stay kind and stay focussed.  Political panic will bring dire effects many times worse than the virus itself. But first, I'll urge the Church to set an example.
Isa 12:2 Behold, God is my salvation; I will trust, and not be afraid: for the LORD JEHOVAH is my strength and my song; he also is become my salvation.
But what are we doing instead of trusting the Lord Yehovah? Even now, woke elbow-bumping from welcome teams is creeping in instead of handshakes, the 'peace' is being dispensed with and those churches which dispense communion wine in chalices are keeping the fortified spiritual drink in its bottle. Firstly, no virus can live in it. Secondly, the Bible says:
1Jn 4:18 There is no fear in love; but perfect love casteth out fear: because fear hath torment. He that feareth is not made perfect in love.
We do not behave like this during the annual flu epidemic. We did not do it during Swine Flu a mere eleven years ago. So what is going on?
I'm going to argue the panic stems from the politics of anxiety coupled with modern risk-aversion. And the Church of Jesus Christ should beware these things of the world:
2Tim 1:7 For God hath not given us the spirit of fear; but of power, and of love, and of a sound mind.
French close cafes
In France, the prime minister announced the closure of cafes, restaurants and all public places "non essential" to public life, including cinemas and discos, from midnight on Saturday . Edouard Philippe said: "We must absolutely limit movement, meetings and contacts." He allowed food shops, tobacconists, banks and public transport to remain open.
The Guardian also reports: 'Authorities have banned gatherings of more than 100 people and shut down attractions including the Eiffel Tower, the palace of Versailles, the Louvre and the Musée d'Orsay.' In the Paris region, there will be no Sunday church services.
Meanwhile, 'the health minister, Olivier Véran, said the evolution and spread of the virus was "rapid and real", but added that about 98% of those who test positive for the virus do recover.'
Hang on? 98% of those who test positive recover? How long are they ill for? For about a week. FullFact reports: 'According to the WHO, current evidence on the new coronavirus suggests 15% of all illnesses are severe infections, requiring oxygen, and 5% are critical infections requiring ventilation. These levels are "higher than what is observed for influenza infection".'
But in the main, patients do not require hospital treatment.  Our own health minister, Nadine Dorries, reported feeling 'pretty rubbish'. That was it. Her mother caught the virus from her and is now fighting it, according to news reports.
'Non-essential'
So because a few thousand people are going to feel 'pretty rubbish' for a week, and a few hundred will need oxygen and a third of those will need ventilation, France has shut down its entire hospitality industry as 'non essential'. Well, excuse me, but those employed in it and their families might regard their incomes as rather essential to their daily lives. Above all, the owners of the businesses still have to pay their rent and local taxes and food for their own tables even when their establishments are shut. M Phillippe's diktat will cause real, and above all unnecessary, financial pain.
The prophet Isaiah warned:
Isa 19:16 In that day shall Egypt be like unto women: and it shall be afraid and fear because of the shaking of the hand of the LORD of hosts, which he shaketh over it.
France is afraid and Italy and Spain are in lockdown and 'like unto women' not because of the shaking of the hand of the Lord, but because of a really bad dose of flu. Nike has closed all its US, European and Antipodean stores. Berlin has closed its bars and brothels. (I didn't know that about Berlin either.) The US has stopped flights from Europe. Coronavirus is not the judgment of God. But the reaction to it could be.
Italy and South Korea
We should just say a word about Italy, where the death rate from Covid-19 appears to be high.  At this time of writing they had 2,158 deaths from 27,980 cases.
In contrast, South Korea, with 8,320 cases, had experienced only 81 fatalities.  CNN explains that South Korea does far more testing for Covid-19 than Italy.  Also, the age profile of those with the disease is much lower.  South Korea Italy has an ageing population compared to South Korea.  In Italy, 90% of deaths have occurred in those 70 or older.
The BBC reports that South Korea has concentrated on testing and treating in hospital only those seriously ill: Yes, they have closed schools, which is unnecessary, as we explain below.  However: 'The preventative measures being taken in South Korea have so far involved no lockdowns, no roadblocks and no restriction on movement.  Trace, test and treat'.
UK hospitality sector 'teetering'
Last night the Prime Minister advised people to stop non-essential contact with others, work from home where they can and 'avoid places like pubs, clubs and theatres.'
Significantly, because the Government has merely advised us not to go out, rather than actually closing their premises by law, venues cannot even claim on their insurance.  Even if they could, that merely shifts the burden somewhere else in the economy.  Better not to have incurred the loss in the first place.
Elsewhere, the BBC reports the UK hospitality sector is already 'teetering on the brink':
'Mark Cotman is the group operations director at York House hotel in Eastbourne, and said his bookings are down 60% and he expects them to get worse.  "We've got the money to carry on for maybe two or three months, and then we're out of money. Then what do we do about paying staff, paying VAT, paying the veg man, the butcher?…We will run out of money", Mr Cotman said.
All the treasury has offered is an 'extension of business rate relief' and 'help' from HMRC.
Mr Cotman went on: 'The larger businesses like ours have received no assistance in the budget.  We've been offered a facility of maybe applying for a loan but of course that's got to be paid back. If we're not taking any money, how can we pay the loan back?'
Panic attack
In the UK, panic and heartlessness have gripped the whole population. Ex-MP Luciana Berger observed a man with a trolley full of a store's last remaining pasta refusing to give an old lady just one packet. People are stock-piling toilet rolls and flour. Make sense of that.
Eccl 9:3 This is an evil among all things that are done under the sun, that there is one event unto all: yea, also the heart of the sons of men is full of evil, and madness is in their heart while they live, and after that they go to the dead.
According to the Metro, Doctor Abdu Sharkawy, an expert in Infectious Diseases from Toronto University, wrote on Facebook: 'I am not scared of Covid-19. What I am scared about is the loss of reason and wave of fear that has induced the masses of society into a spellbinding spiral of panic, stockpiling obscene quantities of anything that could fill a bomb shelter adequately in a post apocalyptic world.'
London deserted, sport abandoned
The Daily Express reports: 'London deserted: UK capital becomes GHOST TOWN as workers flee over coronavirus. LONDON'S usually bustling streets, stations and tourist attractions were almost entirely deserted today as workers and visitors abandoned the capital over coronavirus fears.'
The Football League and Six-Nations rugby have shut down, the London Marathon stands abandoned until the autumn, Formula One will run, if at all, behind closed doors and sporting events all over the world are cancelled for fear of catching the flu.
Imagine the economic impact of all that.
Elderly and infirm
Virtually all those who have died, around 2% of those infected, have been the elderly, or people with pre-existing cardio-vascular problems, high blood pressure, diabetes or cancer. StatNews reports:
'Overall, China CDC found, 2.3% of confirmed cases died. But the fatality rate was 14.8% in people 80 or older, likely reflecting the presence of other diseases, a weaker immune system, or simply worse overall health. By contrast, the fatality rate was 1.3% in 50 somethings, 0.4% in 40 somethings, and 0.2% in people 10 to 39.' In under 10's it was zero.
Men are slightly more likely to catch the virus than women (51% to 49%) but Netnewsledger says men are 50% more likely than women subsequently to die from it. It appears male and female immune systems work differently. Women naturally fight infections like coronavirus better than men.
This might explain why women just get colds while men suffer the flu. That gender imbalance, a source of amusement to some ladies, could be more than a matter of supposed male weakness.
Immune system
In all seriousness, the world is panicking, with stock markets plunging and sporting events being cancelled, over a bad dose of flu.
One could argue Covid 19 is a new disease, and the world population is currently without the antibodies we build up against flu. There will eventually, perhaps within a year, be a vaccine, but until then, we are on our own, so to speak. Even though Covid-19 is less infectious than flu, more people could catch it until the population builds up 'herd immunity'. (See below!)
Although in one sense we are not alone. Thank God he created us in his wisdom with an immune system to fight disease:
Psalm 139:14 I will praise thee; for I am fearfully and wonderfully made: marvellous are thy works; and that my soul knoweth right well.
Elderly to Self-islolate
Health Secretary Matt Hancock has told the BBC that Britons 'over the age of 70 will be told "within the coming weeks" to stay at home for an extended period to shield them from coronavirus.' The advice, when it does come into force, could last 'a very long time'.
'Wartime like measures will ask car makers to produce medical equipment and turn hotels into hospitals, he said. "Every single person in this country is going to be affected," he warned.'
'Over-70s and younger people with certain health conditions will need to remain at home and have groceries and vital medication delivered, the health secretary said.'
Meanwhile, the Scottish government would ask the elderly not to isolate, but instead 'ask them to reduce social contact'.
'Jeane Freeman, Mr Hancock's counterpart in Scotland, said: "We don't want people who are elderly to be stuck in their homes alone not contacting anyone, with their families not able to be in touch with them and to help them. What we're saying to them is, reduce your contact".'
And that is all we need to do. Just that simple measure coupled with basic hygiene.
Proverbs 4:7 Wisdom is the principal thing; therefore get wisdom: and with all thy getting get understanding.
Don't close schools!
The evidence from China is that teenagers and children were minutely represented in the figures, among cases and even less in fatalities. The few children who have fallen sick appear to have caught the virus from adults, not from other children. Children are not transmitters. There is absolutely no need to close schools.
In fact, as the children will then go to be looked after by grandparents, so increasing social interaction with the elderly, there is every good reason not to shut schools. And that is on top of the impact on the economy of disrupting the working patterns of parents. Families today need two incomes to make ends meet, in stark contrast from two generations ago. But that is another subject.
Furthermore, if a teacher, or anyone for that matter, feels unwell, just stop at home. 'Self-isolate'. Yes, quite a few of us will fall ill if the government simply keeps the economic show on the road, but in the vast majority of cases we shall get better soon. Moreover, the economy will not in that event itself catch Covid-19, which frankly means a global slump which will take years to recover from and which will affect us all:
Jer 29:7 And seek the peace of the city whither I have caused you to be carried away captives, and pray unto the LORD for it: for in the peace thereof shall ye have peace.
SARS and Swine Flu
UK Prime Minister Boris Johnson has said the Covid 19 pandemic is 'the worst public health crisis for a generation' and warned Britain that the worst of the crisis is still weeks away. I said in the Christian Voice March newsletter (Email us [our email address is on this page] with your land address for a free copy of the Christian Voice March Newsletter!) that if there are fewer then 10,000 UK cases by Mothering Sunday it will be by the grace of God and in answer to prayer.
But is Covid-19 really 'the worst public health crisis for a generation'?
According to the Daily Telegraph (£) the H1N1 Swine Flu epidemic in 2009 killed 457 people across the UK. The outbreak cost a total of £1.24 billion: '£654 million preparing for a possible flu pandemic, and £587 million responding to the H1N1 outbreak', including '£1.01 billion on drugs, among them antivirals, doses of vaccine and antibiotics.' There were early forecasts that 65,000 people could die, so alarmism is nothing new. It is hard to find an accurate statistic, but over a million people were infected in the UK.
Around 20% of the world's population eventually went down with H1N1. It could be argued H1N1 was far less lethal than Covid-19, but in the early stages, it was thought millions could die. Yet the global economy did not shut down. Countries were not in 'lockdown'.
SARS (severe acute respiratory syndrome) infected 8,000 people and killed nearly 800 in an outbreak in Asia in 2003. There were only a few UK cases. Again, some people chose not to travel, as I report below, but they were not forbidden to.
Not a clever disease
To those who are certain Covid-19 has been orchestrated by the Antichrist to decimate the population, I say, 'Look at the figures'. The disease decimates the elderly and those already placing a burden on the health service. That is not a very clever disease from a 'health economics' point of view. If your ambition is to destroy the world, you want a virus which attacks young people.
Or maybe start a war. The First World War was excellent at sending millions of economically-active young men to their deaths. The Second World War did an even better job of destroying whole communities and their industries and property.
However, that is without recruiting leaders to destroy their own countries from within. We urge prayer for our leaders to adopt 'business as usual', allow the people to make their own decisions as to whether to go to the pub or the match, to self-isolate if they feel poorly, and for those at highest risk to stay indoors. The economic damage will be bad enough just from doing little.
Self-inflicted economic damage
Pandemics cause enough economic damage on their own, as individuals change their behaviour, without governments adding fuel to the fire. Sharon Begley of Reuters estimated that the SARS epidemic cost the world GPD $33bn in 2003, as Asian travellers cut their plans. (That equates to 0.063% of world GDP based on 2003 population of 6.36 billion and GDP $8,300 per person.) The effects were proportionally greater in Asia.
World-wide, it is difficult to separate the impact of H1N1 (swine flu) from the effects of the 2008 recession.  However, H1N1 cost South Korea an estimated 0.14% of its national GDP in 2009.
Ms Begley suggests in a future pandemic: 'The majority of the economic losses would come not from sickness or death but from what the World Bank calls "efforts to avoid infection: reducing air travel … avoiding travel to infected destinations, and reducing consumption of services such as restaurant dining, tourism, mass transport, and nonessential retail shopping".'
That was in a 2013 article and is exactly what we are seeing now, except it's not consumer-driven but mandated by those in power. When politicians and those at the top of sporting bodies start panicking, the economic problems only escalate. Politics of anxiety coupled with risk-aversion translates into job losses for the man in the street. The possibility of people losing their jobs and their businesses does not, for some advisers, form part of the risk assessment.
Financial failure, even a world-wide slump, will arise not from actual sickness or death in the population but will be self-inflicted, or leader-inflicted, on the population.
Appropriate response
Darren Schulte, M.D., CEO of Apixio, a health analytics company, says this on StatNews:
'What's the appropriate response to Covid-19? I believe we should counsel individuals to continue going about their daily lives while taking proper and prudent precautions until we learn more about its long-term public health risks of this disease. We should try to balance the public health and safety concerns with disruptions in daily activities. Quarantining individuals who have been exposed to the virus or who have underlying health risks makes sense, as does adhering to prudent measures like staying at home if you feel sick, washing your hands regularly, covering your mouth when coughing and sneezing, and avoiding large social gatherings. All of these can attenuate the spread of the virus.
'But we must be measured in our actions so we don't end up causing more lasting harm than good as we try to protect ourselves and our communities from a new — and scary — infectious disease.'
Advisors at war
In a year's time, leaders will have to answer to their populations. That is why they need wisdom and the fear of God, not fear of the virus. Godly fear puts everything into perspective.
The Daily Express reports the UK's chief scientific adviser, Sir Patrick Vallance, was leading the side who advise interfering as little as possible, keeping things going while protecting the elderly and those at risk.
Sir Patrick hoped the Government's current approach will create a 'herd immunity' to the disease. In practice that means allowing millions of us to become infected.  But last night it appeared he had lost.
The other side advocate shutting our entire service economy down. As the Guardian explains here, last night the Prime Minister seemed to be going down that route.  It risks putting off another spike of the disease until next autumn and winter. It also means economic catastrophe for the travel, hospitality and sport sectors and all the jobs dependent on those who work in those industries. The High Street, already under pressure, could be finished.
Furthermore, it is becoming clearer by the hour that Government advisers have done lots of medical models to see how the virus would spread in different scenarios.  Sir Patrick Vallance told the Health and Social Care Committee as much this afternoon.  But has anyone modelled the impact of the various measures on the economy?  If they have, they don't seem to be telling us.
The tourism sector alone is worth £250bn to the economy and gives work to 3.5 million people. The sports sector is 'only' worth £24bn, but holds nearly one million jobs. Remember how even Pharaoh could not see the damage his own decisions were doing to his land:
Exod 10:7 And Pharaoh's servants said unto him, How long shall this man (Moses) be a snare unto us? let the men go, that they may serve the LORD their God: knowest thou not yet that Egypt is destroyed?
Who benefits?
Sharon Begley observes that someone always makes money out of a crisis. It may be pharmaceutical companies from a vaccine, or suppliers of medical equipment in a pandemic.
Nevertheless, their profits will pale into insignificance if airlines, hotels and football clubs start turning to the banks.
Bankers are set to make billions from loans just to keep companies afloat. It would be too Machiavellian to suggest the head of Crédit Agricole has been urging Edouard Philippe to shut down the French hospitality industry, would it not?
It's more subtle than that. He won't be saying 'Non' to the idea, that's for sure.
Turning to Prayer
The Bible says:
1Tim 2:1 I exhort therefore, that, first of all, supplications, prayers, intercessions, and giving of thanks, be made for all men; 2 For kings, and for all that are in authority; that we may lead a quiet and peaceable life in all godliness and honesty.
We must pray for them to find that wisdom which has only one source:
Prov 1:7 The fear of the LORD is the beginning of knowledge: but fools despise wisdom and instruction.
Pray for an end to anxiety, risk-aversion and sheer panic and for our national economy and world trade in general to return to normal, to everyone's benefit.
We appreciate your support – without it we can't do our research and help inform your prayers.
So click below to join Christian Voice and stand up for the King of kings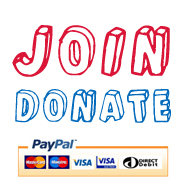 Click on the social media links below to share this post: