The UK Government COBRA committee was meeting as we went to press.  We do not expect any relaxation of their lockdown measures next week, but we shall keep praying. Deaths in the UK rose to 7,988 with known cases yesterday at 60,733. Those tested stands at 232,708. As more universal testing is rolled out, with drive-in centres, the true figure of those infected by Covid-19 in the population will be less influenced by those who were only tested because they had symptoms.  At the moment 26% of those seen tested positive for Covid-19.
Meanwhile, in answer to prayer, the Prime Minister, Boris Johnson, continues to recover in Intensive Care at St Thomas's Hospital. Right at the bottom of this post we dismiss a bit of fake news circulating about an alleged aspiration of the 'Chief Consultant'. Nevertheless, pray that Mr Johnson may find faith in Jesus while he recovers.
Lift the Lockdown!
We continue to urge the immediate lifting of the lockdown so that people can salvage the wreckage of their jobs and businesses and get back to providing for their families. Remember, the entire travel, leisure, hospitality, High Street and educational sectors have been shut down, with knock-on effects all over the United Kingdom. The millions affected do not want tax-payer-funded bail-outs. They want their jobs and businesses back.
It remains that the Government are oppressing the population by denying folk the ability to earn and the freedom to go out of doors.
Lev 25:17 Ye shall not therefore oppress one another; but thou shalt fear thy God: for I am the LORD your God.
And depriving men of their wages is a sin which cries to heaven:
James 5:4 Behold, the hire of the labourers who have reaped down your fields, which is of you kept back by fraud, crieth: and the cries of them which have reaped are entered into the ears of the Lord of sabaoth.
Chastise you with scorpions
Fear of God has been replaced by an unreasoning fear of the effects of a virus. They took the wrong advice, from Dr Neil Ferguson of Imperial College, just as much as did king Rehoboam when they people asked him to reduce their tax burden:
1Kings 12:13 And the king answered the people roughly, and forsook the old men's counsel that they gave him; 14 And spake to them after the counsel of the young men, saying, My father made your yoke heavy, and I will add to your yoke: my father also chastised you with whips, but I will chastise you with scorpions.
The Government have prioritised a hypothetical problem, that the NHS would be overwhelmed, over a real disaster, the loss of millions of jobs and businesses coupled with a HM Treasury debt which makes Jeremy Corbyn's famous 'Magic Money Tree' look like the epitome of frugal spending plans.
They did it without any public consultation at all. What did the public think of the balance between possible problems for the NHS and predictable real economic hardship for the population? We weren't asked, and we couldn't be, because the Government neither prepared nor requistioned any economic or social assessment of the impact of 'lockdown' measures at all. They were completely fixated, even terrified, by what might happen in the NHS.
Scientific 'advice'
And they still haven't 'got it'. The Evening Standard reports Health Minister Edward Argar setting out his stall over any relaxation of the rules next week.  He told Sky on Wednesday morning: 'Now is not the time to let up.' Mr Argar said ministers will 'wait for scientific advice that the time was right.'
On the one hand, one might expect a Health Minister to be concerned about the NHS. But on the other hand, surely the 'Health' of the nation is bigger than the NHS. What about mental health? What about the effects of poverty and an ability to eat properly? It is clear from Mr Argar's remarks that the Government still have not assessed the economic damage they are doing. Or if they have, they are not admitting to it. That is why I put in a Freedom of Information Request almost two weeks ago now, asking for the economic modelling they have done on the economic and social effects of their lockdown measures.
And it is also becoming clear from this report that there is now no threat of the NHS being overwhelmed, or if it is, it is solely the result of lack of Government foresight. That is not just over the last ten years, or twenty years, but over the last four months.
Beds, staff, kit and oxygen
One consultant in critical care being interviewed on BBC said he needs four things. He needs beds, he needs staff, he needs kit, medical & protective equipment, and he needs supplies of oxygen. Frankly, the beds are up and running. We have pop-up hospitals awaiting the predicted deluge of patients. There are reports of A&E staff twiddling their thumbs. 250,00 volunteers, many of them retired and fully-trained, have come forward. Oxygen is a simple matter of procurement.
That leaves medical and protective equipment, and testing. The Government should have started to source these as soon as the outbreak started in Wuhan. But stories about the lack of them are drying up, so we assume they have made progress.
We are constantly trying here to put things into perspective. To date, worldwide, 82,000 people have died from or with Covid-19.  However, in just one week, twice as many die in the world from malnutrition.
5 additional deaths per hospital
Almost 8,000 deaths to date in the UK sounds scary, until you realise there are 1,600 hospitals in England alone. So over the past two months there have been less than an average of 5 additional deaths per hospital, or taking a 50% mortality rate in ICU, ten extra patients in each ICU unit, if each fatality occurred in ICU (which they didn't).
The Kings Fund reports 'the UK has fewer acute beds relative to its population than many comparable health systems.' Talking of critical care beds, 'by 2019/20 this had risen to 5,900,' of which 4129 are available to adults.
According to this informative (as opposed to propagandist) page on the BBC, men are most at risk from death associated with Covid-19. This confirms what we already knew, that women fight coronavruses better than men. Our immune systems are apparently different. men outnumber women as Covid-19 deaths in every age bracket, and by two to one in those aged 65-84.
"Towards a flat curve"
But Angela McLean, chief scientific adviser at the Ministry of Defence, said new UK cases of the virus are "not accelerating out of control." But she still says a "longer run" of infections data will be needed to see when schools can reopen, adding "so much depends" on the trends.
She adds that the UK data is getting "towards a flat curve". Angela McLean says there has been just a 4% increase in patients in critical care over the 24 hours from Tuesday to Wednesday.
NHS England's medical director Stephen Powis says there are the "first signs of a plateauing" in the infections data
He maintains this is "not the time to become complacent", noting that without social distancing measures cases would otherwise be "steeply rising" on an "exponential curve".
But he is completely complacent about the effects on peoples livelihoods.
Financial downturn
The BBC Reports that yet another leading economic think tank believes the lockdown (not 'the pandemic', BBC!) will have far-reaching consequences for people's health in the UK because of the impact on the NHS and the likely financial downturn.
A briefing note from the Institute for Fiscal Studies suggests that wide-scale job losses could deepen inequalities, while the knock-on effects of cancelling non-urgent operations may take years to reverse. The paper is called: 'Recessions and health: The long-term health consequences of responses to coronavirus.' In its introduction it says: 'Existing literature on the health impacts of business-cycle fluctuations and recessions shows that the resulting economic downturn will have significant consequences on people's health outcomes in the short and longer term.' Did anyone tell the Government that?
"The health impacts of the economic downturn caused by the coronavirus pandemic will be felt long after the social distancing measures come to an end," said Heidi Karjalainen, one of the authors.
'Mortality associated with suicide…'
The rate of viral transmission will be lower in the resulting economic downturn, says the report. Moreover, the downturn 'will hit some industries more than others, and consequently some regions more than others'. It goes on: ' Those areas that are hit hardest are those that are the most deprived … which are precisely the kind of areas least able to withstand negative shocks.' A study from the US showed how industrial decline affects males particularly. 'Changes in economic fortunes can lead to 'deaths of despair', the term coined by Case and Deaton (2015 and 2017) who documented strikingly large rises in mortality associated with suicide, alcohol and drug abuse amongst low-educated white American males.' Did the Government take any of that into account? I think we know the answer.
And just let us remind ourselves that 'Love thy neighbour' means  being concerned with the whole of life.
We read: Prov 2:6 For the LORD giveth wisdom: out of his mouth cometh knowledge and understanding.
We need wisdom so we do not fall for every aspect of Government and mass media propaganda.
No gay lessons
It may be clutching at straws, for although we maintain schools and universities should reopen as usual after Easter, at least during the closures children have not been indoctrinated with pro-sodomy propaganda in their schools. The pressure for both secondary and primary children to decide they are in 'the wrong body' has also receded. Opportunities for 'Mermaids' and other transgender lobbyists, as well as 'Drag Queen Story Hour' have been much reduced, thank God.
On the downside, the new RSE guidelines take effect in September this year.  We are losing valuable time to hold meetings and make parents aware.  'Gay lessons' are right at the heart of Government plans.
Furthermore, the wickedness of transgenderism, together with the child abuse of anti-puberty hormone blockers can be affecting every school across the kingdom.
Learning from the UK
Asked about comments from the chief medical officer Tuesday on the high level of testing in Germany lowering death rates, Mr Powis says it is "one of many factors and there are a range of things".
He says the CMO was "also making clear it is important that all countries learn from each other", adding: "No doubt other countries want to learn from our work on modelling and predicting what the epidemic might do."
They will certainly want to learn from the UK how not to rely on heartless scientific false prophets like Dr Neil Ferguson and how not to trash an entire economy as the UK has done.
Reading the debate in the House of Commons on Covid-19 on 16th March, it is startling how every comment ab out the economic effects of lockdown measures focussed entirely on how much taxpayers support there could and should be for those losing their jobs. Not one MP, with the sole exception of Jeremy Hunt, wondered, let alone suggested, it might be better if the electorate did not lose their jobs in the first place.
Wales jumps the gun
Even now, speaking about the Chancellor's offer of taxpayer support for some charities, shadow chancellor Anneliese Dodds said: "While this announcement is welcome, it falls far short of filling the financial black hole many organisations are facing. Ministers should continue to look at what additional measures can be made available."  There was not a word of recognition that it is the lockdown which is causing all the problems.
In Wales, the lockdown will be extended into next week, the first minister has confirmed. Mark Drakeford said Wales must "not throw away gains" made against coronavirus "by abandoning our efforts just as they begin to bear fruit".  He expects other parts of the UK to do the same.  For a nation so dependent on tourism and farming his remarks are irresponsible.  But he will not be among those wondering where the next meal is coming from.
But Chancellor Rishi Sunak declined to say whether the UK government will follow the Welsh Government in extending the coronavirus lockdown.   They will not now decide whether or not to extend the lockdown on Easter Monday, but have to decide before Thursday 16th April, just a week today.
Germany: economy will fall 9.8%
The Daily Express has reported: 'GERMANY'S economy is forecast to plummet by a massive 9.8 percent in the April to June quarter in what would be its biggest fall since records began in 1970, as Angela Merkel faces up to a disastrous recession triggered by the coronavirus crisis.' Or, rather, by the various lockdown measures in Germany. In fact the Express report is wrong in one statistic. They say, ' Germany has reported nearly 110,000 confirmed cases of coronavirus and almost 11,000 deaths – fifth only behind the US, Spain, Italy and France.'
Worldometer puts the figures yesterday at Cases: 110,698 Deaths: 2,192. Today it is 114,257 and 2,349.  Interestingly, the state with the most server lockdown, Bavaria, also has the highest number of deaths, at 564 to date. But if Germany is looking at a 9.8% fall in its economy, what is the UK going to resemble?
Who benefits?
We continue to speculate who benefits from the absurd measures government have introduced all over the world. At the moment, it seems bankers, medical equipment manufactureres and pharmaceuticals. We intend to take a look at Mr Bill Gates and Melinda's Foundation next week.
In the meantime, you can get ahead with this Off-Guardian link.
We do not view the Covid-19 virus as the judgment of God. Nevertheless, the reaction of all the world elites might well be. The Bible says:
2Thess 2:11 And for this cause God shall send them strong delusion, that they should believe a lie:
US Martial Law threat
But here's strange. In the US, 'Northern Command' (NORTHCOM) oversees the US, Canada, Mexico and Peurto Rico.
Off-Guardian suggests its head, Air Force General Terrence O'Shaughnessy, is ready to assume de facto presidency in martial law.
RT reports the general and several other top brass are now holed up deep underground in the Cheyenne Mountain Complex. They say it is 'a warren of tunnels buried under 2,000 feet (610m) of granite, and sealed behind blast doors designed to withstand a 30 megaton nuclear explosion.'
Off-Guardian also shows that the UK Coronavirus Act will not necessarily expire in two years. Many worrying provisions will not expire at all, including government legal indemnity for any harm done when a patient is being treated for Covid19 or ôsuspected Covid19ö. In addition, section 89(3) says: 'A Minister of the Crown may by regulations make transitional, transitory or saving provision in connection with the expiry of any provision of this Act.' In other words, a government minister may simply over-ride the expiry of any 'temporary' part of the Act.
Wuhan propaganda video
Meanwhile, the BBC is airing a video entitled "Coronavirus: 'Please learn from Wuhan's mistakes'." It is worth watching as a master-class in propaganda.
In fact, there is nothing about any mistakes made in Wuhan, except perhaps that medical supplies were late in arriving.
Otherwise, well, would you expect any nice decent-looking middle-class Chinese person to go on video and say their government was wrong? "I hope people can learn from Wuhan," says a girl wearing a mask at the end, "so that others don't have to sacrifice as much and fewer mistakes are made".
Some hope here, barring a miracle.
Ignoring the lockdown!
In Manchester, the BBC report the Police shut down 660 parties last weekend.
Meanwhile, Harrogate is 'disregarding' stay at home advice. Police say the spa town residents are showing a 'blatant disregard' for 'stay at home' advice. The BBC reports: 'North Yorkshire Police said it was disappointing and meant the force would be stepping up patrols in the area.'
If the Government left it all to people's good sense, none of this police heavy-handed approach would be needed.  How much better it would be to have the consent of the people:
Neh 11:2 And the people blessed all the men, that willingly offered themselves to dwell at Jerusalem.
Doctor Fake News
Finally, a story about 'Christian Doctor Overseeing Boris Johnson Asks For Prayer' is almost certainly fake news. Unnamed doctor, no verifiable source, there actually isn't a 'Chief Consultant in Critical Care at St Thomas's Hospital' (https://www.guysandstthomas.nhs.uk/our-services/critical-care/team.aspx), and above all no doctor would blast all over the internet that he is trying to lead a named patient to the Lord!
Let alone the clinical director of pulmonary medicine, Dr Richard Leach, who is the real doctor overseeing Mr Johnson's care. I should not be surprised if Dr Leach is a Christian, as many doctors are, but there is no record of him being attached to Metropolitan Tabernacle, even if he is washed in the precious blood. Please do not forward such a message if you receive it.
Read our previous articles:
Covid-19 deaths overtake GB abortions:
Fearfully and wonderfully made: How God has equipped you to fight Covid-19
Lock-down 'putting lives at risk'
Coronavirus: No fear of 'the pestilence'
We appreciate your support – without it we can't do our research and help inform your prayers.
So click below to join Christian Voice and stand up for the King of kings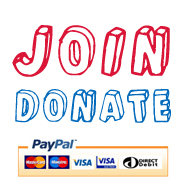 Click on the social media