Our leaders are in a panic over Covid-19. We have urged them to keep calm and carry on. Only today, a report covered by the BBC says accountants expect a fifth of small businesses to go bust within a month. They will simply run out of money. The Government lending packages have turned out to be meaningless.
Kirsty McGregor, founder of the Corporate Finance Network, told the BBC: 'Small and medium-sized businesses employing less than 250 people employ most of the workforce – 23 million people.
'We could lose up to a million of them in the next month or so. And it will be irreversible which will be catastrophic for the UK economy.'
No economic modelling
I have been drawing attention to the damage the UK Government is inflicting on jobs, businesses and the economy with their 'lockdown' measures. They had a sensible strategy but were spooked into lockdown by a scary report from Imperial College, London, projecting 500,000 deaths unless there was a lockdown. The same learned team predicted thousands of human deaths from BSE, 'mad cow disease' which would cross the species barrier. There were a few hundred.
Crucially, it is now clear Boris Johnson was afraid the NHS would not cope and that this would be blamed on the Conservatives. After all they have been in office one way and another since May 2010.
It is also becoming clear the Treasury did no economic modelling of the effects on jobs and businesses and the public purse of shutting down the entire hospitality sector, sports and the High Street. If I am right, that omission was irresponsible. The Government did not have full information without which it is impossible to make a rational decision.
Someone dreamed up the 'Protect the NHS' slogan, and all the political and media class fell for it. Long-term prosperity, in which we all have a stake, has been sacrificed for short-term expediency.
I have no doubt that with the extra staff, premises and equipment which the NHS is now sourcing, it would have coped.
Simple precautions like the much-promoted washing of hands, together with keeping a distance and protecting those with underlying health conditions, together with massive testing, could and would have done the job.
Taking care of yourself
Having said all that, even though half of all Covid-19 infections are asymptomatic, and given there is only a 0.2% death rate among all those (symptoms or not) who have contracted the infection, it makes sense to do all we can to stay healthy enough to resist the virus, or at least fight it off.
Covid-19 is a new disease, and the world population is currently without the antibodies we build up against flu. There will eventually, perhaps within a year, be a vaccine, but until then, we are on our own, so to speak
Although in one sense we are not alone. Thank God he created us in his wisdom with an immune system to fight disease:
Psalm 139:14 I will praise thee; for I am fearfully and wonderfully made: marvellous are thy works; and that my soul knoweth right well.
The Lord Jesus told us to focus on the Kingdom:
Luke 12:22 And he said unto his disciples, Therefore I say unto you, Take no thought for your life, what ye shall eat; neither for the body, what ye shall put on. 23 The life is more than meat, and the body is more than raiment.
So although we are not in fear, we shall be concerned and take precautions, praying for ourselves and our nations and for world trade to return to normal, to everyone's benefit.
Hot honey and lemon
Many Christians identify big business, the deep state, the military-industrial complex, as elitist activities prophesied against in the Bible. However, our suspicion of 'big pharma' can leave us prone to fall for quack remedies. I hate to say it, but no scientist has found any health benefits from drinking colloidal silver. Furthermore, it could be dangerous. The suspension may well act as an antibacterial and antiseptic agent on external cuts, but so does tea tree ointment. Nor is there any evidence that chlorine dioxide is a 'miracle mineral supplement'.
In short, there is no effective remedy against coronavirus. We are praying one is found and licensed quickly. That being said, honey, lemon and garlic with a bit of ginger in hot water three times a day seems to help against the common cold, and could act to alleviate coronavirus as well. The garlic and honey are antiseptic, the lemon contains vitamin C and the ginger is anti-inflammatory.
Boost immune system
There are also preventive measures we can take which can boost our immune system. These include vitamins and minerals. The afore-mentioned vitamin C is in citrus fruits. Between 100 and 200mg a day is recommended, and inexpensive tablets in shops like Wilkinson or Savers (the latter is now shut) come in those quantities.
Also available in the same outlets are zinc tablets, again in the recommended daily intake. Zinc is apparently the immune-system superhero, and is also found in red meat and poultry. Vitamin E is in nuts and vegetable oils. Vitamin D comes from sunlight, and is also present in oily fish, eggs, cheese and beef liver.
Daily exercise
Perhaps the best thing you do to boost your immune system is regular daily exercise. It is easily the best medicine. Your body is the temple of the holy spirit, so it makes sense to look after it.
The dear Apostle who wrote this under the ionspiration of the Holy Spirit was also an athletics fan and thought nothing of walking from Jerusalem to Damascus:
1Tim 4:8 For bodily exercise profiteth little: but godliness is profitable unto all things, having promise of the life that now is, and of that which is to come.
And of course it should read: 'for a little while', in other words, for our time here on earth. Anyway, a thirty-minute swim or run, three or four times a week, will start to kick in with health benefits after three weeks. It is not the distance which is important, but the half-hour of demands on your cardio-vascular system.
Park Run
In those first three weeks, of course, you will not feel great at all. The first time I went for a run was from my late mother's house in Sutton, Surrey, twelve or thirteen years ago. I ran around the block, a distance of a mile. Half-way around I was shattered and had to lean on a gate. But I staggered on and made it back. I persevered and then I discovered ParkRun. That weekly competitive effort transformed my running – and my fitness. For most people, a 5k run takes around 30 minutes. The immune system boost makes the body better able to resist and to fight off infections. ParkRun is now on hold, naturally.
But since the Government are allowing us of their grace and mercy to go outside for a daily run or other exercise during the lockdown (no, you can't go swimming), now would be a great time to start.
Over the New Year, Judy and I had a couple of weeks of feeling unwell, with fatigue, runny noses and, yes, a persistent dry cough. (One can have that symptom with normal flu as well.) Significantly, I had not been out running for weeks. I have since put that right. Covid-19 will not be our portion.
Do the little things
The phrase 'Gwnewch y pethau bychain' – 'Do the little things' – is well-known here in Wales. It comes from the death-bed advice of St David, Dewi Sant. I believe when we do the little things that only we can do, we can trust the Lord to do the miraculous, the clever stuff which only he can do.
And then we can start praying those great psalms of protection. There are too many to count , but here is the one set in the Lamplight Bible Reading Plan coincidentally for today:
Psalm 43:1 Judge me, O God, and plead my cause against an ungodly nation: O deliver me from the deceitful and unjust man.
2 For thou art the God of my strength: why dost thou cast me off? why go I mourning because of the oppression of the enemy?
3 O send out thy light and thy truth: let them lead me; let them bring me unto thy holy hill, and to thy tabernacles.
4 Then will I go unto the altar of God, unto God my exceeding joy: yea, upon the harp will I praise thee, O God my God.
5 Why art thou cast down, O my soul? and why art thou disquieted within me? hope in God: for I shall yet praise him, who is the health of my countenance, and my God.
Also see our previous articles:
Protect the NHS
Lock-down 'putting lives at risk'
Coronavirus: No fear of 'the pestilence'
Covid-19: Fear on every side
We appreciate your support – without it we can't do our research and help inform your prayers.
So click below to join Christian Voice and stand up for the King of kings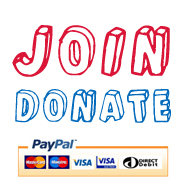 Click on the social media