More news is emerging about how other countries are dealing with Covid-19. Some are following the 'panic' mode followed by the UK Government. Others are staying calm.
Email your MP from this link; you have to click on their name twice to reach their email address. Witness to your MP using the material here. Note we say people should take obvious health precautions, and those at risk can remain in isolation. But the general economy must now return to normal, especially with Imperial College now downgrading their mortality prediction yet again. (See below).
Protect the NHS
Whoever came up with "Stay Home, Protect the NHS, Save Lives" deserves some kind of advertising award. The phrase has been pushed relentlessly by Government and mainstream media. It's catchy. It's memorable.
But let's just analyse the middle part: "Protect the NHS". Here Labour missed an open goal. The only reason why we should possibly need to "Protect the NHS" would be if the NHS was unable to cope with an outbreak of disease at a similar level to the influenza of 2017-2018, in which 47,410 people died.
So why does the NHS only have 6.6 critical care beds per 100,000 population compared with Germany's 29.2? Why does the UK have 2.9 hospital beds per thousand population while Germany can afford 8.2 and Japan 13.3? These are legitimate questions Labour could have asked. If they did, the dialogue was lost in their clamour for more lockdown and for the whole population to be paid to do nothing.
Exercise Cygnus
The Telegraph reports 'Ministers were warned that the NHS could not cope with a pandemic three years ago but 'terrifying' results were kept secret'.
Exercise Cygnus was a three-day dry run for a pandemic carried out in October 2016. It tested how NHS hospitals and other services would cope in the event of a major flu outbreak.
It found: 'The NHS lacked adequate "surge capacity" and would require thousands more critical care beds to cope with a severe pandemic. Health bosses would need to "switch off" large parts of the NHS to cope with demand. Medics would need to adopt a "battlefield" mentality, with frail patients denied critical care.'
The report was deemed so sensitive it was kept classified. The Government did nothing. However, the modelling, done by Imperial College, suggested the fictional outbreak would have a maximum death toll of 500,000. How Imperial College love that 500,000 deaths scenario. No wonder it found 'Mortuaries would be quickly overwhelmed.' The NHS coped perfectly well two years ago in the 'Beast from the East' flu epidemic.
But arguably, the Government has now taken emergency measures. They have ordered equipment and field hospitals and recruited staff. All this would have been quite sufficient on its own and the rest of us could have kept calm and carried on with a bit of self-quarantine if we felt poorly, protect the vulnerable and bring in mass testing. The latter should have been in place weeks ago.
PM 'was panicked'
We are not alone in viewing the Government lock-down as a gross over-reaction: In the Telegraph, Sherelle Jacobs says "The PM was panicked into abandoning a sensible Covid-19 strategy, and has plunged society into crisis."
She goes on: "Faced with the protestations of the London bubble, the PM has jettisoned the only sensible strategy for dealing with the biggest global crisis since the Second World War. To put lockdown in the most cynical terms, the Government has decided to trash the economy rather than expose itself to political criticism."
Meanwhile, On Conservative Woman, Will Jones quotes the BBC's James Gallagher: "As James rightly points out, coronavirus is 'not going to disappear'. Yet 'the current strategy of shutting down large parts of society is not sustainable in the long term. The social and economic damage would be catastrophic'. Indeed, it already is, and we've barely got started."
Hysteria
In The Sun, journalist Trevor Kavanagh says: "Hysteria has forced the UK into lockdown, crashed the economy and will kill more than coronavirus".
Mr Kavanagh draws attention to the 'Beast from the East', the cold snap in 2017-2018 which led to 47,400 'Excess Winter Deaths'.
He says: "We are building a colossal national debt which will take our children's and grandchildren's lifetimes to pay off. Mental and physical ill-health, ­children's shattered life chances, suicide, murder and alcoholism will claim many more lives than Covid-19. Patients with cancer, kidney and heart disease are already going untreated as beds go to Covid-19 victims."
On the news the other night was a man whose operation on prostate cancer has been cancelled. So Mr Kavanagh is right. The whole article is worth reading.
Risk-averse & mental health
On RT, Dr David Zaruk argues the panicky Covid-19 responses are the result of "a risk-averse culture and a helpless population that expects others to solve every problem."
Also on RT, Dr Tomasz Pierscionek says: "Self-isolation may save lives, but exacerbates mental health issues & loneliness: I see the consequences on a daily basis as a doctor."
Imperial's Ferguson criticised
This is revealing: Neil Ferguson, the scientist who convinced Boris Johnson of UK coronavirus lockdown, criticised in past for flawed research. It was Prof Ferguson's mathematical modelling which to the slaughter of thousands of healthy sheep and cattle during the 2001 Foot & Mouth crisis, caused untold stress among vets and farmers and cost the economy £10 billion. He also predicted thousands of people would die from mad cow disease.
The Imperial College professor is lambasted even by a colleague from 2001, Professor Michael Thrusfield, who is describing the Imperial College Covid-19 predictions as "déjà vu".
The former head of the Pirbright Laboratory at the Institute for Animal Health, Dr Alex Donaldson, said in a 2011 paper that Ferguson made a "serious error" by "ignoring the species composition of farms." His modelling was "severely flawed". Only public revulsion stopped the mass slaughter ordered by the Blair administration.
Gates funds Imperial College
But Professor Ferguson has hit back, accusing those who see coronavirus as akin to seasonal flu of "living in cloud cuckoo land."
Meanwhile, it has now emerged that the Bill and Melinda Gates Foundation has given a $14.5m grant to Imperial College "to help improve global healthcare". This page on Imperial College website confirms the financial link.
Imperial College is also involved with the World Bank through its 'Health Partners' initiative (ICHP). Andi Orlowski says: "Here at ICHP, we're currently working on the feasibility of a flu/flu vaccination data tool that we hope will help predict the numbers of people with flu each year and the subsequent demand on primary and secondary care."
Now it's only 7,000 deaths
Real Clear Politics reports White House coronavirus task force member Dr. Deborah Birx warning the public "not to panic when they hear about models and projections of the pandemic's spread". She said she was looking at Imperial College "in great detail to understand that adjustment" from their original prediction of 500,000 deaths in the U.K. to their new prediction of 20,000.
But even now, Professor Ferguson is revising the 20,000 figure downwards. It might now only be 7,000 extra deaths from Covid-19. The reason? Two thirds of coronavirus victims may have died this year anyway, he says, according to the Telegraph (£).
Sweden: no lockdown
Read this: Lockdown, what lockdown? Sweden's unusual response to coronavirus. Sweden is the only sensible country in Europe, on Covid-19, at least. Although most gatherings are now not allowed, life and the economy is proceeding as normal. People walk around openly, and few face masks are on display.
The Guardian reports: 'The precautions that Swedes have been advised to adopt – no gatherings of more than 50 people (revised down from 500 last Friday), avoid social contact if over 70 or ill, try to work from home, table service only in bars and restaurants – seem to have allayed public fears that the shocking images from hospitals in Italy and Spain could be repeated here.
'The prime minister, Stefan Löfven, has urged Swedes to behave "as adults" and not to spread "panic or rumours".'
Will Sweden fare better than Norway, which has imprisoned its population? Will Sweden be spooked into lockdown as Covid-19-related deaths rise? This page from the BBC shows the impact of Covid-19 tails off anway despite what governments do. Lockdown has little effect. What does make a difference is sensible social distancing and widespread testing and tracing of contacts.
Iceland: only half infected have symptoms
Here is news outlet, Al-Arabiya, reporting on Iceland. The country has carried out extensive random testing. Iceland's population is 364,000. Around a week ago they had tested over 10,000 people.
Fortune reported a day or two later that the figure was up to 11,727. Of those, 737 had tested positive, which is 6.3%. 15 people were in hospital. At this time of writing, 'cases' had risen to 1,086 and 2 people had died.
A couple of things come out of this. Firstly, Iceland is recording a death rate of 0.2% of those infected.
Secondly, half of those infected have no symptoms. "Early results from deCode Genetics indicate that a low proportion of the general population has contracted the virus and that about half of those who tested positive are non-symptomatic," Thorolfur Guðnason, Iceland's chief epidemiologist, was quoted as telling BuzzFeed News. "The other half displays very moderate cold-like symptoms."
Iceland has banned gatherings of over 20 people, in itself something of an over-reaction. But otherwise, there is no lockdown or curfew, merely advisory quarantine measures.
Another Iceland
The Independent reports another 'Iceland' story, this time concerning the UK supermarket. It illustrates the lack of real thinking in government. Boris Johnson has urged people to use online shopping rather than go to the store as usual. It is ridiculous advice. There is no capacity to meet it.
Richard Walker, managing director of Iceland said while the company has "done their best" to restrict online orders to those most in need, any new slots released are being "quickly snapped up".
He told BBC Radio 4's Today programme on Friday: "In a seminal address to the nation, the prime minister urged everyone to use food delivery services wherever possible, but the reality is that current demand vastly exceeds supply. "I'd actually urge the opposite of the prime minister, in that, if you are healthy, not in a vulnerable category and adhere to social distancing guidelines, please do shop in store, but make sure you shop responsibly.
"No panic-buying, adhere to the two-metre rule, because that will enhance priority online for those who need it most."
Belarus trusts Vodka and God
One country at least is keeping even calmer and carrying on more or less as usual. According to Sky News sports including football matches are proceeding as normal, albeit with S.Korean-style temperature checks. Sky reports: "So far, 94 coronavirus cases have been reported in Belarus, a former Soviet nation that is home to 9.5 million people."
President Alexander Lukashenko himself took part in an ice hockey match on Saturday. He declared that sport "is the best anti-virus remedy".
At the event, he told a reporter: "It's better to die standing on your feet than to live on your knees."
Mr Lukashenko also recommends a regular shot of vodka, something of a Belarusian tradition. But above all, he says regular trips to the sauna, working in the fields and having breakfast on time are the best ways to stay healthy – dismissing stricter measures imposed in neighbouring Russia and elsewhere as "frenzy and psychosis".
Tomorrow we hope to return to the theme of personal health and protection. Christians are well placed to stay healthy, having both faith and realism. As President Lukashenko has prayed: "Let God protect us from the coronavirus."
Sublime to ridiculous
Other countries following the panic model are ill-placed financially to do so. They have little or no social security or means of paying workers to stay at home.
The BBC reports on India. Lockdown there has meant simply workers in the big cities beginning to starve. There is now, as a direct result of lockdown, a mass migration as people try to return to their villages. With transport shut down they are walking. They believe there will be food there. However, some will die along the way. It is tragic.
In Kenya, despite a day of prayer last Saturday week, a curfew has been imposed during hours of darkness. Sri Lanka has done the same. Kenya lies on the equator, so night always falls at 7pm and it becomes light around 6am. However, in Nairobi, office workers are used to buying provisions on the way home. Consequently, many markets are open until 8pm. How do people feed themselves without the markets? And how does a woman selling tomatoes feed her family without an income?
No deaths in Kenya
To date Kenya has 50 Covid-19 cases. No-one has died. In most of the country there are no cases at all.
Africa News said just yesterday: "There are now more than over 5,250 confirmed cases of coronavirus across the continent, with a number of African countries imposing a range of prevention and containment measures against the spread of the pandemic."
There have been 174 deaths in the whole continent. Most affected are Egypt and South Africa. East, West and Central Africa is faring better, with some countries Covid-19-free. Lesotho is one of them, but has imposed a lockdown.
Let us put those 174 deaths, or even 17,400 deaths, from Covid-19 in context. Unicef reports: 'Every day 5,500 children under the age of five die across the 21 countries of the region (of east and southern Africa) and the majority of the deaths are largely preventable.'
Experts criticise the panic
Off-Guardian has '12 Experts Criticising the Coronavirus Panic'. Among them:
Dr Sucharit Bhakdi, specialist in microbiology: "All these measures are leading to self-destruction and collective suicide based on nothing but a spook."
Dr Joel Kettner, Professor of Community Health Sciences and Surgery at Manitoba University, former Chief Public Health Officer for Manitoba province and Medical Director of the International Centre for Infectious Diseases: "I have never seen anything like this, anything anywhere near like this. I'm not talking about the pandemic, because I've seen 30 of them, one every year. It is called influenza. And other respiratory illness viruses, we don't always know what they are. But I've never seen this reaction, and I'm trying to understand why."
Dr John Ioannidis, Professor of Medicine, of Health Research and Policy and of Biomedical Data Science, at Stanford University School of Medicine and a Professor of Statistics at Stanford University School of Humanities and Sciences: "The one situation where an entire, closed population was tested was the Diamond Princess cruise ship and its quarantine passengers. The case fatality rate there was 1.0%, but this was a largely elderly population, in which the death rate from Covid-19 is much higher."
Ten more experts
10 MORE Experts Criticising the Coronavirus Panic. Among them:
Dr. Sunetra Gupta, Professor of Theoretical Epidemiology at the University of Oxford: "I'm surprised that there has been such unqualified acceptance of the Imperial model."
Dr Karin Mölling, German virologist: "I am of the opinion that maybe one should not do so much against young people having parties together and infecting each other. We have to build immunity somehow. How can that be possible without contacts? The younger ones handle the infection much better. But we have to protect the elderly, and protect them in a way that can be scrutinized; is it reasonable what we are doing now, to stretch out the epidemic in a way that almost paralyzes the entire world economy?
"The 2018 influenza epidemic, with 25,000 deaths, never disconcerted the press. The clinics had to deal with an additional 60,000 patients, which was no problem in the clinics either!"
Cure worse than disease
Dr Anders Tegnell, State Epidemiologist of the Public Health Agency of Sweden since 2013: "Older people or people with previous health problems should be isolated as much as possible. So no visits to children or grandchildren, no journeys by public transport, if possible no shopping. That is the one rule. The other is: Anyone with symptoms should stay at home immediately, even with the slightest cough.
"If you follow these two rules, you don't need any further measures, the effect of which is only very marginal anyway,"
Dr Tom Jefferson is a British epidemiologist, based in Rome: "So I cannot answer my nagging doubts, there does not seem to be anything special about this particular epidemic of influenza-like illness."
Dr Richard Schabas is the former Chief Medical Officer of Ontario, Medical Officer of Hastings and Prince Edward Public Health and Chief of Staff at York Central Hospital: "Quarantine belongs back in the Middle Ages. Save your masks for robbing banks. Stay calm and carry on. Let's not make our attempted cures worse than the disease."
Also read: 13 Reasons to Fear the COVID World Order.
Covid-19 yet to impact mortality
But this, in Off-Guardian, is devastating: "Covid19 yet to impact Europe's overall mortality. Year-to-date statistics show excess mortality lower than previous years".
Apparently, the European Monitoring of Excess Mortality for Public Health Action (EuroMOMO), tracks "excess mortality". That's the number of officially recorded deaths vs the average death rate. In the UK they call this 'Excess Winter Deaths'. The phenomenon occurs between December and March. It is the result largely of influenza. We have already reported on the UK's figures from 2017-2918 (47,410) and 2018-2019 (23,200).
Right at the moment, all of Europe except Italy is at 'no excess'. Deaths are either at or below expected levels. Even Italy is only 'high' not 'very high'. If you check out the MOMO website yourself, you may find the figures beginning to increase (although they were not doing so at the time of writing). The current figures take us up to Week 12. Week 13 will be released on Thursday 3rd April 2020.
Why a lockdown now?
But this is the point. In 2019, Several countries were "above average", Spain and Portugal were "high", and France was even "very high". In 2018 the UK was "very high". 2017 was even worse, especially in all the Mediterranean countries. But there were no lockdowns. Off-Guardian says: "As it stands – the 2020 figures are substantially lower than the previous three years."
They go on: "So, the question is, if we didn't have a lockdown in 2017, and we didn't have a lockdown in 2018, and we didn't have a lockdown in 2019….why do we have a lockdown now?"
And the answer seems to be (a) Unlike influenza, Covid-19 is indentifiable and new and its effects have been plotted around the world. (b) Governments in general have been spooked. (c) governments of countries whose health systems have been run down were particularly spooked.
One can understand the latter setting up emergency facilities, drafting in extra staff and buying ventilators. But to destroy your economy?
Magic money tree
Mr Corbyn was criticised during the December 2019 general election for his spending plans. The Sun said at the time: "JEREMY Corbyn's magic money tree would blow a £300billion hole in Britain's finances and cost families an extra £3,500 a year." He had "no idea how he would pay" for what the Sun called "bribes".
Mr Corbyn must feel vindicated now. There always was a magic money tree. It's just that it wasn't there to write off student loans and provide free broadband. It was to put millions out of work, ruin entire sectors and trash the economy. And don't worry, Rishi Sunak has no idea how he will pay for it either. It is irresponsible.
I have put in a Freedom of Information Request to HM Treasury asking for their financial modelling of the likely economic effects of the Government measures against Covid-19. No response as yet …
And just let me rail against Boris Johnson's 'We're all in this together!' for a moment. No, we aren't. Yes, all you MPs and the Westminster Bubble might 'be in this together'. But you have salaries. You are not worrying about how you will pay the rent or put food on your table for your children because the UK Government has shut your business down.
Ezekiel 45:9 Thus saith the Lord GOD; Let it suffice you, O princes of Israel: remove violence and spoil, and execute judgment and justice, take away your exactions from my people, saith the Lord GOD.
Keep Praying, Keep Calm, Carry on
So keep praying for the UK Government to put fear of God before fear of Virus, stop oppressing the people by denying them the ability to work, to return to keeping calm and carrying on. Pray also for a swift recovery from the Prime Minister from his mild dose of Covid-19 flu and for his repentance and conversion and salvation found only in Jesus Christ.
How good it would be if Her Majesty's Government could pray as the Americans do or put their trust in God like the President of Belarus. And God grant that nation, despite its no doubt many faults, wisdom and protection and bless them for honouring the name of the Most High.
We appreciate your support – without it we can't do our research and help inform your prayers.
So click below to join Christian Voice and stand up for the King of kings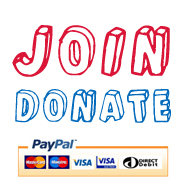 Click on the social media