There will be an open-air prayer meeting on Saturday 2nd October 2021 on the Greenway near West Ham. If you are close enough, do come along and be blessed.
Expect worship (yes, with singing!), seeking the Lord, prayer and answers to prayer. We are led by the Holy Spirit, so expect prayer for our leaders.
Jer 29:7 And seek the peace of the city whither I have caused you to be carried away captives, and pray unto the LORD for it: for in the peace thereof shall ye have peace.
According to that word we shall pray for the Lord to pour out his mercy on the UK, for national repentance and for the fear of God to bring wisdom, humility and reason to HM Government.
Nor shall we forget the reason why we started these prayer meetings in the first place: the continued presence of Tablighi Jamaat's mosque on the historic Abbey Mills site the Lord Jesus said:
Matt 4:10 … Get thee hence, Satan: for it is written, Thou shalt worship the Lord thy God, and him only shalt thou serve.
We shall also remember the Trocadero mosque proposal and whatever else the Holy Spirit lays on our hearts.
SatNav: E15 3ND (Click here for StreetMap) (And see below for further directions.)
Praying here since 2007
We have been praying here, near the site of the radical Islamic group's proposed 'mega-mosque,' since January 2007. The proposed development would have become the largest place of worship in Britain and Tablighi Jamaat's European HQ. In December 2015 the Government refused the appeal of the Anjuman-E-Islahul-Mislimeen Trust against Newham Council's decision not to grant them planning permission for the development. The Court of Appeal then refused to give them leave to seek a 'Statutory Review' of that decision.
And in another development,Islamist Tablighi Jammat failed in a last-ditch legal attempt to overturn Newham's Council's injunction against them continuing to use their Abbey Mills site as a mosque.
Legally, Newham could now send in the bulldozers. But this decision will be taken by the Mayor of Newham, Rokhsana Fiaz. Miss Fiaz is of Pakistani Muslim heritage, but said to be socially liberal. One of her election promises, to 'tax the value of development land to help our housing programme' could impact the trustees of the Abbey Mills site.
Mosque group split
One option open to Tablighi Jammat is to put in a new planning application for mixed use and in the meantime remove the temporary mosque and stop using the site as a place of worship.
However,TJ have now split in two, with the Indian/Bangladeshi half controlling the UK HQ in Dewsbury, and the Pakistani half running the illegal Abbey Mills mosque site. So it looks like our prayers for confusion among the Lord's enemies have been answered beyond our expectations. Can the MM faction appeal now to the European Court of Human Rights to try to keep alive their dream of a megamosque in West Ham?
We shall pray TJ or what is left of it fail at the ECHR, that Newham Couincil takes real enforcement action, and that a church is built on the site. And while we are on the subject of big prayers, we'll also be praying for our nation to return to God, keep his commandments and enter into the fullness of his blessings.
Our mission on site
We have been meeting for prayer at this site in West Ham every first Saturday in the month without fail since January 2007, until the Johnson regime's 'lockdown' stopped us in April, May and December 2020 and the first half of 2021. We have still completed thirteen full years and the other nine months of 2020 and five now in 2021. That's 170 meetings and still counting!
We shall not stop until our nation repents and the site returns to the worship of the King of kings. We believe when we pray fervent prayers and do the simple things only we can do, we can rely on God to do the miraculous.
And that is what has happened. The West Ham mega-mosque has been under a curse ever since God's people started praying. Why God uses our prayers and allows us to be part of his victory we shall never know. But we do know the Almighty has heard our prayers and dwelt in our praises and used the little things his people have done to his glory. Coming down to pray at the site itself in all weathers is certainly among those little things. It shows the Lord our prayer is serious!
So how has our Almighty King Jesus confounded the mega-mosque? Just look at the history:
The History
When we started praying in January 2007, the trustees were confident their proposed 'mega-mosque' would be built ready for the London Olympic Games in 2012. We kept turning up, every first Saturday in every month. The Olympics came and went, and there was no mega-mosque. We have kept on praying.
Confusion reigned among the trustees, who went through three (we may have lost count) different firms of architects. They appointed and sacked public relations people and held a disaster of an 'open day'. On the planning side they missed their deadlines and lost the support of Newham Council.
It took almost six years for them to place a planning application before Newham local councillors. The council duly refused it in December 2012. See the report in the London Evening Standard.
Injunction granted
The High Court then granted an injunction to Newham Council on 24th May 2013. This ordered the Trust, which had been using the old industrial buildings on the Riverine Centre (or Abbey Mills) site as a mosque, to clear the land of temporary buildings and cease religious activities there. We praise the Lord for that.
Meanwhile, the sect, known as Tablighi Jamaat, appealed against Newham's refusal to grant them planning permission for the whole 'mega-mosque' project, according to the Standard's later report. The appeal was heard as a public enquiry in June 2014 and the Secretary of State then 'called in' the decision. He refused the appeal in December 2015.
The sect went to law to seek 'Statutory Review' of the Government decision. In early May 2016 Mr Justice Ouseley said they had no grounds and refused them. They appealed that decision and lost in August. They are at the legal end of the road. But will the Council now take enforcement action before May this year? That is when the local elections take place. The elected members will not wish to upset Muslim voters before then. A lot could depend on who is selected and elected.
The Background
The Mosque would have been the size of Battersea Power Station, dominating the Abbey Mills area, according to the architect submitting the proposal. It would accommodate 12,000 devotees, becoming by a factor of four the largest place of worship in Britain. Crucially, it would also be the headquarters of Tablighi Jamaat.
The hardline Islamic group have been described by American security officials as a "recruiting ground for Al Qaeda". French intelligence see them as an "antechamber of fundamentalism".
It is by the grace of God that Newham Council, initially favourable to the mosque idea, are now determined to see the back of the group We also thank God for the decision of the Secretary of State and of the Courts.
Abbey Mills
But don't forget, going back this was indeed a pre-reformation Christian settlement. The Abbey brothers spent time in prayer and also raised and grew all kinds of food. They operated flour mills and fed the surrounding people with grain and bread, with vegetables and meat from their livestock.
The temporary mosque (previously a chemical works) stands on a marshy part of the old abbey where the monks probably grazed their pigs. (Don't tell Tablighi Jamaat.) It would have been suitable for little else. One website records that William de Montfichet, who gave land to the Cistercians to establish an abbey in 1135, also gave the monks the right to allow their pigs to graze and forage freely on his lands.
Names of streets like Abbey Lane, the DLR station (Abbey Road) and the nearby 'Abbey Mills' Victorian pumping house all testify to the Christian heritage of this ancient spiritual site. Also look at this informative Newham Council document for more about the history of the area.
Directions for travel to West Ham
So come along to the next prayer meeting at West Ham: Unless forbidden by the regime we gather by the grace of God on every first Saturday in the month from 10.30am to 12.30 pm. You will find us at the site where the Greenway pedestrian path crosses Canning Road. Aim for Channel Sea House at E15 3ND (Streetmap.co.uk).
If coming by rail, finish by taking the DLR from either Stratford or West Ham to Abbey Road (although it is possible to walk from West Ham). Turn right out of Abbey Road station, and left up Canning Road. We meet at the top on the left on the Greenway. It's not that much of a walk from West Ham station either.
Check at Transport for London for 'planned engineering works' to the Tube. For the coming weekend the District, Hammersmith &City, Jubilee Line and DLR lines serving West Ham are all open.
If coming by car, parking in the roads off Leywick Street E15 3DD is allowed as there is no Event Day Restriction this weekend. Check yourself at Newham Council's website for the dates. To drop people off at the site aim for Channel Sea House at the end of Canning Road. SatNav for that and the site is E15 3ND. You can also approach from the A118 High Street. It is worth saying that sometimes, if there are not too many cars, it is possible to get away with parking just outside Channel Sea House, and you can see your car from where we pray. If not, or whenever there is 'Event Day' restriction. you may have to park up in Stratford and take the DLR back.
Come along and be challenged and blessed
DO COME and stand up for Christ and be challenged and blessed! (Phil 1:27-29). The meeting is always a wonderful, peaceful time of fellowship, worship and seeking the Lord in prayer and in His word.
PRAY: For a good turn-out at this Saturday's meeting with powerful prayer for our nation. Do pray that God will bless our nation with repentance. Pray that His enemies, whether Secularist or Islamic, will be converted to the cause of Christ. And pray their plans against the Lord will come to nothing before our holy and awesome God. Who is on the Lord's side? Come along and stand with us! If you really cannot come, join us in prayer at home.
READ this on Christ's sovereignty:
Isaiah 42:8 I am the LORD (YHWH): that is my name: and my glory will I not give to another, neither my praise to graven images.
Philippians 2:5 Let this mind be in you, which was also in Christ Jesus: 6 Who, being in the form of God, thought it not robbery to be equal with God: 7 But made himself of no reputation, and took upon him the form of a servant, and was made in the likeness of men: 8 And being found in fashion as a man, he humbled himself, and became obedient unto death, even the death of the cross. 9 Wherefore God also hath highly exalted him, and given him a name which is above every name: 10 That at the name of Jesus every knee should bow, of things in heaven, and things in earth, and things under the earth; 11 And that every tongue should confess that Jesus Christ is Lord, to the glory of God the Father.
1Corinthians 15:25 For he must reign, till he hath put all enemies under his feet.
READ this on prayer:
Jeremiah 29:7 And seek the peace of the city whither I have caused you to be carried away captives,and pray unto the LORD for it: for in the peace thereof shall ye have peace.
1Timothy 2:1 I exhort therefore, that, first of all, supplications, prayers, intercessions, and giving of thanks, be made for all men; 2 For kings, and for all that are in authority; that we may lead a quiet and peaceable life in all godliness and honesty. 3 For this is good and acceptable in the sight of God our Saviour; 4 Who will have all men to be saved, and to come unto the knowledge of the truth. 5 For there is one God, and one mediator between God and men, the man Christ Jesus;6 Who gave himself a ransom for all, to be testified in due time.
2Cor 10:5 Casting down imaginations, and every high thing that exalteth itself against the knowledge of God, and bringing into captivity every thought to the obedience of Christ;
See our previous stories:
'Megamosque' refused planning permission
Objections invited to 'Megamosque'
Prayer at 'megamosque' sitein West Ham
Council Moves Against Proposed Megamosque
Block the Olympic Mosque(ignore 'Secret Meetings' – it's no longer relevant
We appreciate your support – without it we can't do our research and help inform your prayers.
So click below to join Christian Voice and stand up for the King of kings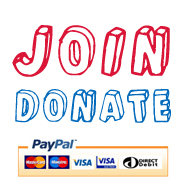 Click on the social media links below to share this post: