On 16th June 2022, The UK's top soldier told British troops they are the generation that they must prepare "to fight in Europe once again" as the conflict in Ukraine continues. He wrote how "There is now a burning imperative to forge an Army capable of fighting alongside our allies and defeating Russia in battle."
His message also included a goal to 'accelerate the mobilisation and modernisation of the Army to reinforce NATO and deny Russia the chance to occupy any more of Europe.'
Raising the rhetoric further, General Sir Patrick Sanders later went on to liken the events in Ukraine to those in Europe in 1937.
'Land war in Europe'
Gen Sanders became Chief of the General Staff last month. He addressed all ranks and Ministry of Defence staff in an internal message on 16th June.
The BBC reported the message as saying Russia's invasion of Ukraine shows the need 'to protect the UK and be ready to fight and win wars on land'. The Army and our allies must now be 'capable of…defeating Russia', he went on.
The General believes he is the first Chief of the General Staff 'since 1941 to take command of the Army in the shadow of a land war in Europe involving a major continental power'. He added: 'Russia's invasion of Ukraine underlines our core purpose – to protect the UK and to be ready to fight and win wars on land – and reinforces the requirement to deter Russian aggression with the threat of force.'
Warming to his theme, he told soldiers and civil servants 'we are the generation that must prepare the Army to fight in Europe once again'.
Is it a '1937 moment'
General Sanders went further in a speech at a conference organised by the Royal United Services Institute think tank on 28th June. In under two weeks, Vladimir Putin had become Adolf Hitler, intent on conquering the world and bringing in a thousand-year Reich.
'In all my years in uniform, I haven't known such a clear threat to the principles of sovereignty and democracy, and the freedom to live without fear of violence, as the brutal aggression of president Putin and his expansionist ambitions,' he told delegates.
'This is our 1937 moment. We are not at war – but must act rapidly so that we aren't drawn into one through a failure to contain territorial expansion…. I will do everything in my power to ensure that the British Army plays its part in averting war."
He likened the current situation in Ukraine to the run up to the Second World War. Britain must be prepared to 'act rapidly', whatever that means, to ensure we are not drawn into a full-scale conflict 'by failing to contain Russian expansionism'.
General Milley
There appeared to be no analysis of Sir Patrick's remarks in any of our mainstream media. They reported but did not question. For the Daily Mail it became: 'Don't appease Putin like Hitler.'
So it was refreshing to hear what US General Mark Milley told the BBC's Sophie Raworth in an interview on Sunday morning (3rd July 2022). The interview is HERE on YouTube and starts at 24:52.
General Milley is Chairman of the Joint Chiefs of Staff of the United States Army. He was appointed to be the US Army's overall commander by Donald Trump in December 2018.
Sophie Raworth began by recalling General Sanders saying the the UK and our allies are 'facing a 1937 moment over the war in Ukraine'. Could General Milley 'see any parallels in what is going on now and the failure to confront the growing threat from Nazi Germany in the run-up to the Second World War?'
Any parallels between then and now?
The short answer was 'No'. Not that General Milley said that. Instead, he began by thanking Sir Patrick and UK forces and recalling that he was recently in London for the Queen's Jubilee. He went on with a modest claim to being 'a closet student of history'. Between 1914 and 1945 'some really horrific things happened,' he said. 150 million died in the two world wars and the conflicts in between. At the end of that period, referring to the United Nations, 'We put in the rules-based international order.' Russia had violated that, he said.
Naturally, General Milley did not mention US violations in Iraq, Afghanistan, Syria, Libya or those of our allies Saudi Arabia in Yemen. He was there to promote the US line.
Nor did the Russians come to the aid of a breakaway region, as the US and UK did in former Yugoslavia when Kosovo left Serbia. Of course not. Instead, Russia 'grossly violated' the rules -based order on 24th February 2022.
Turning to the actual question, in a put-down to General Sanders, General Milley said 'only history' would judge if today was 'a 1937 moment.' In the meantime, NATO 'would stand tall' and give Ukraine 'the means to defend itself.' It will remain a 'sovereign independent country with its territory intact', he said.
Another World War?
Sophie asked if it 'could lead to another world war, though.' 'No', said General Milley, 'We don't want that, obviously', and the conflict would remain where it is. 'There is no reason at all why this war should expand beyond the borders of Ukraine, where it is right now', he said. 'We want to contain the war inside Ukraine and we want to make sure Ukraine has the means to defend itself,' he went on.
Ms Raworth would not let it go at that. 'If we are in a 1937 moment, shouldn't we be doing more to stop President Putin rather than standing by and letting Ukraine do all the fighting?' Mark Milley, still patient and courteous, was having none of this kind of talk.
The Ukrainians were not asking for any other country 'to fight their fight for them', he said, conveniently forgetting President Zelensky's earlier pleas for a NATO-enforced 'No-fly Zone'. He explained 'They have the people', they just need hardware, tanks, artillery, personnel carriers, ammunition and so on, which NATO was providing, of course.
Aren't the Russians winning?
But aren't the Russians winning, ventured the Sophie? General Milley told her the Russians 'have not succeeded in most of their operational objectives', casting these as conquering Ukraine.
However, he conceded, they were wining tactically in what he described as 'a' grinding war of attrition' in 'a relatively small portion on the eastern (side) of Ukraine called the Donbass, the Luhansk Oblast and the Donetsk Oblast.' And the Russians are making progress, he conceded, by yards or a kilometre a day, but 'at great cost'.
He would not characterise it 'strategically as a success for Russia', but that view depends on what one sees as Russia's objectives in the first place. The Russians had suffered 'significant losses of personnel and equipment.' Even to mount an offensive in the rest of Ukraine, or at its capital, the Russians would need to 'reconstitute' their military capability, he said.
Capacity and Capability
Finally, pressed on defence spending, size and numbers and technology, General Milley drew an important military distinction between 'capacity' and 'capability'. Capacity is size and the numbers of things like planes, tanks and troops, and it matters.
But capability consists of technology, leadership and training, how good the troops are with what they have at their disposal, their doctrine and their 'way of war'. So military strategists look at capability, he said, as the most important thing.
The sub-text was clearly that the Russians do not have the capability to do more than they are currently doing, trying to take and defend the 'relatively small portion' which is the Donbass.
Tone 'Unsurprising'
The BBC quoted a defence source telling the BBC's defence correspondent Jonathan Beale the tone of General Sanders' 16th June message was 'unsurprising'. That could be for its mere embroidery of the existing line of Her Majesty's Government. But General Sanders could have another agenda.
Russia's operation in Eastern Ukraine could have come at a good time for the new Chief. He was able to claim 'the world has changed since the 24th February and there is now a burning imperative to forge an Army capable of fighting alongside our allies and defeating Russia in battle'.
Speaking at the United Services event, defence secretary Rt Hon Ben Wallace MP backed up his Army Chief. He issued a fresh call 'for increased defence spending in the years ahead to counter the growing threat'.
Russia's real objective
The Russian objective is and has been from the start, that of defending a group of people no-one else in Europe was prepared to defend. Those people are the ethnic Russians of the Donbass region of Eastern Ukraine.
Since the Maidan Square uprising of 2014, 14,000 souls have died in this region, mainly at the hands of Ukrainian neo-Nazis. You would not think it from the outpourings of our politicians and media, but even ethnic Russians have a right to live in peace.
France and Germany helped secure the Minsk Agreements in which Ukraine ceded an element of sovereignty to the Luhansk and Donestk 'Oblasts', or 'Provinces'. However, possibly as a result of US pressure, Ukraine failed to observe these agreements.
Russia's intervention
In February 2022, the region finally called on Russia to intervene, Russia recognised the breakaway, and took military action. As General Milley explained, they are beginning to succeed in their objective, but with slow progress and at tremendous cost. The idea that Russia's President would consider it a good idea to invade a real NATO member nation is laughable. They do not have what General Milley described as the 'capability'. Moreover, he does not want that to happen. Therefore it won't happen.
It is obvious to state that this is not how UK mainstream interests see it. But even given that, the outpourings of our top general goes far beyond. And yet to Ministry of Defence insiders his intemperate rant is 'unsurprising'. Why is that?
I suggest it is necessary for British defence top brass and ministers to deliberately misunderstand Russian objectives, talk up an imagined threat to British interests and try to have that narrative accepted by the public and MPs. Why would they do that? It would be not just to safeguard their existing position but to secure increased spending on personnel and equipment in the next Government spending round.
Real battle is with the Treasury
Last year, Richard Hughes. chairman of the Office for Budget Responsibility, told the MPs on the Treasury Select Committee that spending is now decided yearly and forward planning is 'a fog'. In such a hand-to-mouth atmosphere and at a time of austerity, when cutbacks will increasingly become necessary, it is important to 'get your retaliation in first.'
It follows that the real battle, in this cynical view, is not with 'Putin' but with Treasury mandarins. Sir Patrick and his boss Ben Wallace want more money for the Army.
Nevertheless, Sir Patrick's words could have an adverse impact far beyond his and Mr Wallace's intended Whitehall or even their actual United Services audiences. Nor will their warmongering even have its designed effect. Treasury staff watch TV and they will have seen General Milley's interview and know his rather more realistic view. They probably knew it already.
Meanwhile, people in Asia and Africa are unable to pay rocketing prices for whatever wheat is on the market and UK consumers are stung by inflated costs of fuel. Rather than talk it up, all parties should be working to end it. Almighty God desires peace between nations:
Isaiah 2:4 And he shall judge among the nations, and shall rebuke many people: and they shall beat their swords into plowshares, and their spears into pruninghooks: nation shall not lift up sword against nation, neither shall they learn war any more.

Micah 4:4 But they shall sit every man under his vine and under his fig tree; and none shall make them afraid: for the mouth of the LORD of hosts hath spoken it.
No prospect of a wider war
What I am taking away from this is firstly that General Milley has more military understanding than General Sanders. He is better educated, more widely read, with more experience. He knows Russian generals personally and is a man of reason and humility not given to intemperate outbursts.
Secondly, there is no prospect of Russia wanting 'to occupy any more of Europe.' General Milley made that perfectly clear. There will be no land war in NATO's Europe.
Thirdly, the idea that this is 'a 1937 moment' is a figment of Sir Patrick's imagination.
Fourthly, that the US is now prepared to tell Ukraine to concede the 'relatively small' Donbass region to Russia as the price of peace.
Fifthly, that such a warmongering fantasist as Sir Patrick Sanders has no place as Chief of the General Staff.
PRAY: For a Christian man of peace to become leader of the Conservative Party and Prime Minister. Pray for him to appoint a Secretary of State for Defence with wisdom. Pray for him to sack General Sanders and replace him with a God-fearing, moderate, temperate man of peace.
Pray for Russia to take the rest of Donbass quickly, for the parties to come together to negotiate and end the war, and for world trade in the produce of Ukraine and Russia to start moving again.
Pray also for sanctions against Russia to be lifted and for all our peoples to live in peace.
We appreciate your support – without it we can't do our research and help inform your prayers.
So click below to join Christian Voice and stand up for the King of kings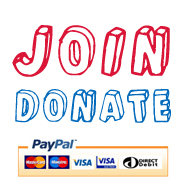 Click on the social media links below to share this post: