Christian Voice continues to say the Government is over-reacting to Covid-19 and should simply advocate isolating anyone frail or with a susceptible medical condition. We remember the 'figures' depend on the information the experts put into the model in the first place. We advocate more available testing, as per South Korea.
'Egypt is destroyed' said Pharaoh's advisers. The Government simply have not assessed the impact of their measures (not 'the virus', but their measures) on the economy. Or if they have they aren't telling us. But then again, Rishi Sunak's loan guarantee gives the game away. More on all this below.
We are praying and confessing this verse:
Psalm 91:5 Thou shalt not be afraid for the terror by night; nor for the arrow that flieth by day; 6 Nor for the pestilence that walketh in darkness; nor for the destruction that waiteth at noonday
Remind the Lord of his word and pray that over yourself and your family. However, how good it would be if our Queen and Prime Minister confessed it over the whole United Kingdom? Keep praying for fear of God, not fear of a virus, to be the position of Her Majesty's Government.
Nadine's mum is recovered
Let us say again, it is only people with underlying health conditions who need to keep indoors and avoid social contact.
Ann Widdecombe is quite correct to say shutting away all the over-seventies is draconian and pays no heed to people's mental and emotional needs.
'Surely it is better to lock down everybody of any age with underlying health problems – as well as the very elderly – and expect the rest of us to keep the economy going,' she said.
Two days ago we reported Health Minister Nadine Dorries MP had passed Covid-19 on to her 84-year-old mother. We are happy to report that just a few days later, her mum has made a full recovery, as did Nadine.
Michel Barnier, the head of the EU task force handling the post-Brexit relationship with the UK, has tested positive for coronavirus. He's apparently a devotee of exercise, mountain air and healthy eating and, guess what, he's feeling fine.
Testing
South Korea dealt with the virus better than most by widespread testing. In the UK, testing is belatedly being scaled up. Will we all be offered it on demand as in South Korea? Don't count on it.
In the Financial Times, journalist Anjana Ahuja revealed: 'Testing for Covid-19 will happen in hospital, meaning that only the most severe infections will be included in official case numbers.'
So actually, what we are not hearing from Gov.uk is that thousands more people have been infected than we think and they have all got better.
Life must go on
Miss Ahuja went on: 'Even in a pandemic — perhaps especially so then — some semblance of life must continue. Food supply chains must function; hospitals and care facilities need to operate at full steam. In order to keep hospitals staffed, schools need to stay open if feasible. In any case, schools act as informal quarantines — and provide a psychologically comforting routine.'
In addition, depriving people of their income results in impaired health outcomes:
'The instinct to shut society down, as China did with Wuhan, is not cost-free when it comes to public health. Maxwell Smith, an ethicist at Western University in Ontario, points out that compulsory quarantine, school closures and a disrupted economy inflict social damage that can affect health further down the line. "China will feel the effects [of a shutdown] for years," he said.'
Economic Assessment
We are still waiting for a UK government assessment of the economic impact of their corona virus measures. No, not an assessment of the impact of the virus. Rather of the impact of their unwarranted shutdown of large sections of British life.
See our previous article: Covid-19: Fear on every side.
But to get some idea of what they think it is going to cost, Chancellor Rishi Sunak announced on Tuesday evening £330bn of loan guarantees. The Government thinks British businesses are going to need £330bn of loans to get them through. Those are loans which must be repaid. And £330bn is 15% of our Gross National Product. The Chancellor thinks the economy is going to take a 15% hit. And who will benefit? That's right. The bankers.
Worse than Second World War
London-based Capital Economics says the UK economy could shrink as much as 20% in the next three months alone. Metro reported the story as: 'corona virus triggers a "big recession"'.' But once more, the research company said. 'This is due to the introduction of new government measures against the virus, such as closing pubs, restaurants and theatres, which will 'significantly reduce economic activity',' according to its chief economist, Paul Dales.
'He continued: "With the peak of the virus yet to come, it is clear we are in the early days of a big recession. As such, our previous forecast that GDP would fall by 2.5% q/q in Q2 is no longer fit for purpose." With chunks of the economy grinding to a halt, including hiring and investment decisions, the GDP could fall by between 10% and 20%, Mr Dale added.'
Metro went on: 'Budget forecasters now believe the scale of borrowing needed to pull countries out of a corona virus-caused economic crisis could resemble the large amounts of debt taken on during the Second World War, Reuters reports. By 1945, Britain's national debt had exceeded 200% of GDP, resulting in the government turning to the US for financial assistance.' But this time, the disaster is largely self-inflicted.
London Transport all but shuts down
People are being urged not to use London Transport unless they really have to, apparently in order to allow essential workers to get to work. So normally, doctors and nurses cannot get to work? It's nonsense. We heard a story just today from a Kenyan in London who reported there was only her and the driver on a bus which would normally be packed with people going about their business.
Meanwhile, London Transport closes forty stations on the Underground. They have one thing in common, the Evening Standard reports. They are not interchanges. So an essential health worker can change at Vauxhall. But he then cannot get off at Tooting Bec to walk up to St George's. Why? No-one says. Methinks those in power are punishing those revellers who were celebrating St Patrick's Day on Tuesday evening all over London. Some were chanting 'To hell with corona virus', or words to that effect.
School closures
As for school closures, the BBC is still running interviews with parents who think this is very sensible. It isn't. Why, in the early stages, did the Government not spell out loud and clear to us all that school children in general are the lowest risk group for even catching Covid-19, let alone becoming a serious case?
For example, a 16-year-old girl interviewed by the BBC about the cancellation of examinations (can you believe that?) let slip she had been self-isolating. 'Oh really', said the presenter, 'Was that for corona virus?' 'Yes,' replied the girl, 'I had a bit of a cough and a temperature for a couple of days. Not very nice.' That was it. For the under-tens in particular, there have been minuscule cases in China and not one death in that age-group. There was no need to close schools and every need not to. (On the bright side, closed schools will not be indoctrinating children with homosexuality and transgenderism…)
Instead, the Government have given their best Chicken Licken impersonation.
Cancelled operations
Meanwhile, the Health Secretary's right-hand man has told NHS hospitals to cancel operations in an effort to free up 30,000 beds to create space for an expected surge in corona virus patients. In a letter to NHS bosses today NHS England's CEO, Simon Stevens, said hospitals should cancel all non-urgent surgeries for at least three months.
Mr Stevens hopes to stop the health care system becoming overwhelmed during a potential surge of COVID-19 cases. So far, today, Worldometer says there are 2,689 confirmed cases in the UK and there have been 128 tragic deaths. I am praying those 30,000 beds are not needed. But as noted above, thousands more who have had Covid-19 at home and recovered do not register in the statistics and did not need a hospital bed.
Give an account
Luke 16:2 And he called him, and said unto him, How is it that I hear this of thee? give an account of thy stewardship; for thou mayest be no longer steward.
It should be that the Government would give an account of themselves. But as with the Skripal affair, no-one on the Opposition benches appears willing to break ranks with the establishment line and demand answers. We may have to wait for a month or two before they realise the sky has not fallen down and that the Government over-reacted and brought the United Kingdom economically and socially to its knees for no reason at all.
We appreciate your support – without it we can't do our research and help inform your prayers.
So click below to join Christian Voice and stand up for the King of kings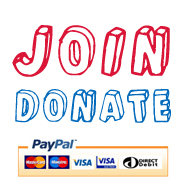 Click on the social media