Yesterday, the UK Government continued its unjust and irrational shutdown of major sectors of the economy and, incidentally, of large areas of the NHS. They intensified Covid-19 Project Fear. Why does the UK persist with a policy which the rest of Europe is now abandoning?
Social distancing 'indefinitely'
A comment from the false prophet whose biased modelling spooked the Government into starting the lockdown gives us a clue. According to the BBC, Professor Neil Ferguson of Imperial College said we should expect a "significant level" of social distancing "indefinitely". It would continue until a vaccine for Covid-19 is rolling off the production line. And that could be later this year, or maybe not until 2021.
Dr Ferguson went on: "And I should say, it's not going to be going back to normal. We will have to maintain some level of social distancing, a significant level of social distancing, probably indefinitely until we have a vaccine available."
Health Minister Nadine Dorries (@NadineDorries) tweeted last night: 'Journalists should stop asking about an 'exit strategy.' There is only one way we can 'exit' full lockdown and that is when we have a vaccine. Until then, we need to find ways we can adapt society and strike a balance between the health of the nation and our economy. #COVID19'
Incidentally, Nadine Dorries is supposed to hold the brief for mental health and suicide prevention. Only this morning says the BBC the Duke and Duchess of Cambridge were warning how stressful the lockdown is on mental health.
Vaccines save lives
Now, before you dismiss this article as yet another anti-vaccine tirade, let me make my position clear. I have evidence that vaccines save lives. Years ago, we used to lose young lambs every year on the farm. Just as they were starting to put on weight from the spring grass, they would keel over and die. It was always the best ones, the biggest.
What was going on? What was killing them? When I shared the problem with a neighbouring sheep farmer, he told me it was most likely pasteurellosis pneumonia or a clostridial disease such as pulpy kidney picked up with the spring grass. And what was the answer? Heptavac, he said. As the name suggests, the solution contains seven vaccines in one dose.
That very day, I started a vaccination programme for the whole flock. Subsequently, we vaccinate all new lambs and give the ewes a booster just before lambing, which they pass on in colostrum to the lamb before the lambs receive their own dose of Heptavac. The result? No more dead lambs. Vaccination works. World-wide, the return is said to be $44 dollars of productivity for every $1 spent on vaccines as people stay alive for longer.
Ferguson is vaccine modeller
But compulsory vaccination is another matter entirely. We also need to remember vaccination, particularly on a large human scale, makes pharmaceutical companies a lot of money. The vaccine market is worth more than $35 billion today, according to AB Bernstein. Four big players account for about 85% of the market — British drugmaker GlaxoSmithKline, French pharmaceutical company Sanofi, and U.S.-based Merck and Pfizer.
So is Professor Ferguson a mere dispassionate observer of human vaccines and vaccination programmes just like you and me?
Er, no. This webpage from Imperial College London reveals that Professor Ferguson sits atop Imperial's 'Vaccine Impact Modelling Consortium' or 'VIMC'.
The VIMC looks at 'the impact of vaccination programmes worldwide'. It's data helps 'inform potential future investments and vaccine scale-up opportunities'.
Bill and Melinda Gates Foundation
Now who is the world's biggest vaccine enthusiast? Step forward Bill Gates, late of Microsoft, now putting all his energy into vaccination programmes.
So it comes as no surprise, as this breakdown shows, to find the Bill and Melinda Gates Foundation have given Imperial College $184,872,226.99 (yes, nearly $185m) from 2006 to 2018. Only Wellcome Trust has given Imperial College more down the years.
If we narrow the money trail down only to Imperial College's VIMC, its 'About us' page reveals 'The Consortium is funded by Gavi, the Vaccine Alliance and the Bill & Melinda Gates Foundation, and the data generated by the Consortium will support the evaluation of the two organisations' existing vaccination programmes, and inform potential future investments and vaccine scale-up opportunities.' There are those 'scale-up opportunities' again.
Exod 23:8 And thou shalt take no gift: for the gift blindeth the wise, and perverteth the words of the righteous.
Gavi, the Vaccine Alliance
Now we have an appearance of 'Gavi, the Vaccine Alliance'. GAVI (Global Alliance for Vaccines and Immunisation) apparently started up twenty years ago at the World Economic Forum with a $750m donation from Bill Gates. Bill and Melinda were looking at the time at projects in which to invest. The year 2000 Gavi donation started the Gates' passion for vaccines. Today, Gavi claims to have vaccinated half the world's children.
However, although Gavi boasts partners such as Unicef, the World Health Organisation (WHO), the World Bank, vaccine manufacturers (what a surprise) and donor country governments, its biggest contributor is now the UK Government, providing 23.44% of its income as against a mere 19.66% from Bill & Melinda.
This 2015 webpage from Gavi reveals their CEO, Dr Seth Berkley, seeking to 'raise billions of dollars to ensure Gavi Is fully funded between 2016 and 2020'.
ID2020
Here is where it all becomes somewhat creepy. Gavi, the Vaccine Alliance, is a founding partner of ID2020. This body 'supports digital identity programs'. It claims 'The Need for Good Digital ID is Universal'. The ID2020 'digital identity' webpage even tries to enrol human rights as it tries to expand digital ID. 'The ability to prove who you are is a fundamental and universal human right', it says. Meanwhile, its manifesto begins by stating 'identity is a human right and that individuals must have "ownership" over their own identity.'
Other 'Founding Partners' of ID2020 include Microsoft and the Rockefeller Foundation. Gavi's Dr. Seth Berkley sits on the Executive Board of ID2020.
Why? It is because, as the Biometric Update website reveals, immunization can be 'leveraged' as 'an opportunity to establish digital identity'. A pilot programme in Bangladesh 'was unveiled by ID2020 in partnership with the Bangladesh Government's Access to Information (a2i) Program, the Directorate General of Health Services, and Gavi.'
Biometric Update go on, helpfully, to explain: 'Digital identity is a computerized record of who a person is, stored in a registry. It is used, in this case, to keep track of who has received vaccination.' Gavi want 'to use biometrics to improve vaccine coverage in developing nations.'
This is probably not the famous 'chip', although Haley Weiss in 'The Atlantic' reveals that technology is already being used. It is more likely, as this article in New Humanist suggests, a finger-print linked back to a database.
It is not just in developing nations that ID2020 biometrics will be useful to the authorities. In the city of Austin, Texas, we read how homeless people will be 'empowered' with 'their own' identity data. How good is that?
Rapid Vac
In September 2017, the Bill and Melinda Gates Foundation together with the Wellcome Trust and the governments of Norway and India launched The Coalition for Epidemic Preparedness Innovations (CEPI) at the World Economic Forum in Davos. Pronounce it as 'Seppy'.
The CEPI website, 'New vaccines for a safer world', says CEPI is 'a global alliance financing and coordinating the development of vaccines against emerging infectious diseases.' It has headquarters in Oslo. Its website lists its 'investers and partners' who include the UK and the EU. Charlotte Watts, Chief Scientific Adviser to the UK Department for International Development sits on the CEPI board as does Jeremy Farrar of Wellcome Trust and Peter Piot of the London School of Hygiene & Tropical Medicine. LSH&TM also provides CEPI's Scientific Advisory Committee with Dr John Edmunds and Dr Peter Smith.
Charlotte Watts, Jeremy Farrar and John Edmunds also sit on the UK Government's Scientific Advisory Group for Emergencies (Sage) as does Neil Ferguson.  So don't expect SAGE to come out strongly for 'herd immunity' as a preferred policy.
CEPI is, as you will already have guessed, awash with money. In December 2018 it gave $8.4m to Imperial College London as this IC webpage shows to develop a rapid vaccine against new unknown pathogens, 'Disease X'. It says: 'Through this partnership, the Coalition for Epidemic Preparedness Innovations (CEPI) and Imperial aims to develop vaccines against new and unknown pathogens within 16 weeks from identification of antigen to product release for clinical trials.' It is the latter stage which takes the time.
Professor Robin Shattock is the Head of Mucosal Infection and Immunity within the Department of Medicine at Imperial College London. He said 'Vaccines are needed more than ever—essential to outbreak response, biosecurity, and the ever-present threat of a Disease X scenario.' Professor Robin Shattock is a colleague of Professor Neil Ferguson. Professor Shattock develops the vaccines. Professor Ferguson models their impact. Both are funded by Gavi and Bill & Melinda Gates.
Bill Gates fears natural immunity
So why was Dr Neil Ferguson saying social distancing, for which read a version of lockdown, must stay until there is a vaccine? The answer lies in an interview Bill Gates gave on 24th March reported on the Off-Guardian website. In it:
'Bill Gates outlined that, despite the comparatively small threat of Coronavirus, he and his colleagues "don't want a lot of recovered people" who have acquired natural immunity. They instead are hoping we become reliant on vaccines and anti-viral medication.'
On the population developing their own immunity, Mr Gates said: 'We don't want to have a lot of recovered people […] To be clear, we're trying – through the shut-down in the United States – to not get to one percent of the population infected.'
It is exactly the same approach as that of Neil Ferguson. Both want to ensure that as few of us as possible develop immunity, so as to maintain the market for the vaccine, when it eventually arrives.
Now we understand why Professor Ferguson had to produce a mathematical model, with the ludicrous half-a-million deaths, designed to scare the politicians away from Boris Johnson's entirely sensible initial response, built on keeping calm, carrying on, isolating the vulnerable, taking health precautions and allowing 'herd immunity' to build up. It was nothing to do with public health. It was all about money. Nor did Professor Ferguson at any stage declare his conflict of interest. And make no mistake, this profile of a member of his Imperial College team confirms his Gavi funding and shows how deeply Neil Ferguson is embedded in the vaccine industry.
This may also account for the slow roll-out of antibody tests. If those show Covid-19 antibodies in half the population it really is game over for the vaccine.
Digital immunity proof
Off-Guardian says: 'Shockingly, Gates also suggests people be made to have a digital ID showing their vaccination status, and that people without this "digital immunity proof" would not be allowed to travel. Such an approach would mean very big money for vaccine producers.'
So now the link to ID2020 and biometric data comes closer to home. Mr Gates said: 'Eventually what we'll have to have is certificates of who's a recovered person, who's a vaccinated person […] Because you don't want people moving around the world where you'll have some countries that won't have it under control, sadly. You don't want to completely block off the ability for people to go there and come back and move around. So eventually there will be this digital immunity proof that will help facilitate the global reopening up.'
Email your MP right now
Dr Neil Ferguson has been exposed already as a false prophet. Now we know what is driving him. And the Government have bought it hook, line and sinker.
Bear in mind also how the UK Government has shown from its funding programmes how wedded it is in any case to vaccine programmes.
EMAIL your MP from this Parliament link; you have to click on their name twice to reach their email address. Witness to your MP using the material here. Note we say people should take obvious health precautions, and those at risk can remain in isolation. But the general economy must now return to normal, if it is not already too late.
In particular, ask your MP to ask the Government to confirm Professor Neil Ferguson works for the vaccine industry, ask them why he has never disclosed that conflict of interest and demand getting us all back to work must not depend on some vaccine.
I said to my MP: 'I am shocked by the comments from Nadine Dorries and Professor Neil Ferguson that your constituents have to wait for a vaccine against Covid-19 before we can all return to work.
'That is an unreasonable and unjust demand. And may I ask you to ask the Government to what extent Professor Ferguson has disclosed his financial links to the vaccine industry?'
Amos 5:12 For I know your manifold transgressions and your mighty sins: they afflict the just, they take a bribe, and they turn aside the poor in the gate from their right.
Read our previous articles:
Lockdown to stay as Boris recovers:
Covid-19 deaths overtake GB abortions:
Fearfully and wonderfully made: How God has equipped you to fight Covid-19!
Lock-down 'putting lives at risk'
Coronavirus: No fear of 'the pestilence'
We appreciate your support – without it we can't do our research and help inform your prayers.
So click below to join Christian Voice and stand up for the King of kings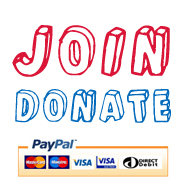 Click on the social media