Damning evidence about the effects of the lockdown, how the lockdown is not itself evidence-based, how the Imperial College Professor Ferguson paper is not even science, not even speculation, but intended to elicit a particular response from governments, is now emerging.
By the way, you simply must also read 'Coronavirus lockdown and what you are not being told' from Off-Guardian. It is devastating to Covid-19 Project Fear.
Video from Greece
But first, you need to watch a video. Greece was being held up as an early-lockdown success story last night by the BBC. Just more pro-lockdown propaganda, of course.
Here are the facts about Greece as presented on the amazing video below: On Sunday 22nd March 2020, the Greek governemnt under prime minister Kyriakos Mitsotakis of the center/right wing party announced some of the most draconian social distancing measures in the world, even though only 15 Covid-19 deaths had occurred thus far. People have to carry a special signed form with them to leave their house. Walking alone at the parks, sitting by the beach, swimming, even scuba diving, were all banned.
John 9:4 I must work the works of him that sent me, while it is day: the night cometh, when no man can work.
Greek church told to shut
The initial announcement did not include the church because Mr Mitsotakis did not want to carry the political cost of pressing the church to close down. On that day, the Greek Orthodox church held a council and decided to bring services two hours earlier, so they would end before 8am. They hoped that would appease the government. However, 45 minutes later, Mr Mitsotakis issued a decree banning all church congregations.
So the Greek church, in common with churches everywhere, went along with it, issuing an internal order to all ministers to keep churches closed and perform the Sunday and Eastern Easter services without a congregation. The Traditional Good Friday processions were all banned.
Church ministers obeyed the directive. But this one, priest of a church in Athens, delivered this straight from the heart sermon to an online-only congregation slamming the lockdown and the ban on meeting for worship.
2Tim 1:7 For God hath not given us the spirit of fear; but of power, and of love, and of a sound mind.
This will bless you (it's a bit Greek Orthodox at the start!):
Ventilators 'killing people'
Meanwhile, in the Daily Mirror and at more length in the Daily Mail, a Californian doctor, Cameron Kyle-Sidell, says that ventilators, rather than helping to heal Covid-19 patients, are killing them. Only one third survive being on a ventilator. Just give them oxygen in one of those CPAP masks like the ones being made by Mercedes Formula 1, he says. Don't expect the medical establishment to change its treatment patterns any time soon …
Prov 18:17 He that is first in his own cause seemeth just; but his neighbour cometh and searcheth him.
Meanwhile, another doctor from US, one Dr Erickson, has filmed this damning video showing the lockdown strategy is not 'led by the science' as ministers here like to claim.

P.S. This video has been taken down (aka censored) by YouTube for 'violating' their 'terms of service'. You could not make that up. Watch it on Off-Guardian HERE.
Softening us up for more lockdown
Another 684 hospital patients are announced today to have died from or with Covid-19. That takes out UK total to 19,506. It will top 20,000 over the weekend. But these figures, while still above the daily death-toll of unborn children in the UK from abortion, are not rising any more.
I must just add that the UK Covid-19 daily deaths are not the true daily tally, they can include deaths from days, even weeks earlier. Furthermore, that Off-Guardian article above shows the mere mention of Covid-19 anywhere on a death certificate adds the death into the Covid-19 stats. For example: Patient with chronic coronary disease dies from heart failure while being treated for Covid-19 (possibly on one of those deadly ventilators): Covid-19 death.
Project Fear prepares us for more Lockdown against nebulous Second Wave
But just as we thought the end was in sight, we have that Professor Chris Whitty popping up in the last few days warning of a nebulous 'Second Peak' and that the lockdown might have to stay for weeks. Even if it doesn't, it will be 'social distancing' and a 'new normal.' It is yet more Covid-19 Project Fear. If the people are to continue under house arrest, they must be made to feel afraid. Covid-19 is the enemy. Your neighbour, even your son or daughter, might be harbouring the enemy!
The BBC dutifully ran a piece on the 'second wave' on the northern Japanese island of Hokkaido where quite liberal measures were relaxed further a few weeks ago and cases are now rising again. Not that the liberalisation helps Hokkaido much. The people rely on tourism for their income.
As does my part of West Wales, as it happens. Incidentally, if Chris Whitty, Prof Neil Ferguson or that nice Health Minister Nadine Dorries MP thinks we are all going to stay indoors for eighteen months until their vaccine has been tested and they can 'safely' let us out, they are in dream-world.
However, here is a fact for you. Japan, with a population nearly double that of the UK, records a death toll to date of 328 persons from or with Covid 19.
Get outdoors
The good news is that more people are getting out, aware that sunlight tops up your Vitamin D, which is great for your immune system. For the same reason secure some 200mg Vitamin C tablets and some Zinc tablets from Wilko this weekend. Lastly, get your trainers on and start running. Half-an-hour's cardio-vascular exercise a day really builds your immune system and your general fitness.
1Cor 3:16 Know ye not that ye are the temple of God, and that the Spirit of God dwelleth in you?
And I shall leave you with a question. How can NHS workers find the time to make all those videos of whole cohorts of them dancing in corridors. You know, with the crisis of being overwhelmed with patients and all?
Read our previous articles:
Vaccine mania drives continued lockdown:
Lockdown to stay as Boris recovers:
Covid-19 deaths overtake GB abortions:
Fearfully and wonderfully made: How God has equipped you to fight Covid-19!
Lock-down 'putting lives at risk'
Coronavirus: No fear of 'the pestilence'
We appreciate your support – without it we can't do our research and help inform your prayers.
So click below to join Christian Voice and stand up for the King of kings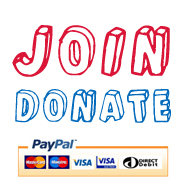 Click on the social media