Bloomberg are headlining 'Norway Raises Concern Over Vaccine Jabs for the Elderly' in a report by Lars Erik Taraldsen.
The number of elderly people with serious underlying health conditions who have died after receiving the Pfizer vaccine is now estimated at 29.
Mr Taraldsen says: 'The latest figure adds six to the number of known fatalities in Norway, and lowers the age group thought to be affected to 75 from 80. While it's unclear exactly when the deaths occurred, Norway has given at least one dose to about 42,000 people and focused on those considered most at risk if they contract the virus, including the elderly.'
'All deaths linked to Pfizer vaccine'
Up until last Friday, the vaccine produced by Pfizer and BioNTech SE was the only one available in Norway. Therefore "all deaths are thus linked to this vaccine," the Norwegian Medicines Agency said in a written response to Bloomberg on Saturday.
"There are 13 deaths that have been assessed, and we are aware of another 16 deaths that are currently being assessed," the agency said. All the reported deaths related to "elderly people with serious basic disorders," it said. "Most people have experienced the expected side effects of the vaccine, such as nausea and vomiting, fever, local reactions at the injection site, and worsening of their underlying condition."
Mr Taraldsen drily observes: 'Official reports of allergic reactions have been rare as governments rush to roll out vaccines to try to contain the global pandemic.' The U.S. authorities have reported just 21 cases of severe allergic reactions after administration of about 1.9 million initial doses of the Pfizer vaccine in a date frame of 14th – 23rd December. The first Europe-wide safety report on the Pfizer-BioNTech vaccine is not due to be published until the end of January.
Vaccines normally tested for years
But even then, the report can be no more than an interim observation. Normally, vaccines are tested for years. Panicky governments have been in such a rush to vaccinate their people and big pharma have been so adroit at pushing the line that a vaccine strategy bringeth salvation that normal safety procedures have been thrown out of the window. For example, the UK's Medicines and Healthcare Products Regulatory Agency has not actually licensed either of the two vaccines currently being rolled out. In a linguistic sleight of hand, both the Pfizer and the AstraZeneca / Oxford vaccines are merely 'approved' by the Agency.
Worldwide, whole populations are unwittingly taking part in a massive vaccine trial. People are uninformed, unpaid, unwittting vaccine guinea-pigs. The MHRA Board declarations of interests reveals three individuals with shareholdings in vaccine companies sit on its board. Its Chairman, Stephen Lightfoot, holds shares in GlaxoSmithKline. MHRA Board members Amanda Calvert and Anne-Toni Rodgers are shareholders in AstraZeneca.
Most deaths in high-risk groups
The profile of those most adversely affected in Norway precisely coincides with those people governments are passionately eager to vaccinate. Indeed, Bloomberg says: 'The findings have prompted Norway to suggest that Covid-19 vaccines may be too risky for the very old and terminally ill, the most cautious statement yet from a European health authority.
'The Norwegian Institute of Public Health judges that "for those with the most severe frailty, even relatively mild vaccine side effects can have serious consequences. For those who have a very short remaining life span anyway, the benefit of the vaccine may be marginal or irrelevant".'
But exactly the same can be said of those in younger age groups who have a survival rate touching 99.9%. They are at minimal risk of showing anything other than mild symptoms and have a tiny risk of dying from (or 'with') the Covid-19 disease.
Australia's Concern
Bloomberg reports: 'Emer Cooke, the new head of the European Medicines Agency, has said tracking the safety of Covid vaccines, especially those relying on novel technologies such as messenger RNA, would be one of the biggest challenges once shots are rolled out widely.
'Though the two Covid-19 vaccines approved so far in Europe were tested in tens of thousands of people — including volunteers in their late 80s and 90s — the average trial participant was in his or her early 50s. The first people to be immunized in many places have been older than that as countries rush to inoculate nursing-home residents at high risk from the virus.'
Australia has an agreement for 10 million doses of the Pfizer vaccine. It appears Health Minister Greg Hunt told reporters in Melbourne on Sunday Australia's Therapeutic Goods Administration will seek "additional information, both from the company, but also from the Norwegian medical regulator." Australia's foreign ministry will also contact its counterpart in Norway on the issue.
India reports problems
Norway is not the only country where those receiving the vaccine have experience dire effects; it may just be the only one to report on the matter honestly. The UK's BBC, for instance, has been cheering for the vaccine as much as it has continued Covid Project Fear, this time over real or imagined overwhelming of our beloved NHS.
RT reports: 'On Sunday, a 52-year-old hospital worker in Moradabad, Uttar Pradesh died a day after receiving the injection. The man's son told local media that he believed his father died from side effects of the vaccine. He said his father had a "bit of pneumonia, cough and cold" before taking the shot, but "started feeling worse" after the injection. The man later complained of congestion and chest pain and was rushed to the hospital, where he was declared dead.
'However, government officials claim that the individual succumbed to cardiac arrest, stressing that the fatality was "not related to the Covid-19 vaccination." An autopsy revealed that the victim suffered from blood clots and had pockets of pus in his lungs.'
The report is strikingly similar to the Norwegian experience.
Warning from vaccine company
A second death was reported in Bellary in Karnataka. 'The 43-year-old male was vaccinated on Saturday and died on Monday. The government says the man suffered from cardiopulmonary failure. It's unclear which drug he was given. India granted emergency approval to two variants of the Covid-19 vaccine earlier this month: Bharat Biotech's Covaxin, and Covishield, a jab based on the AstraZeneca/Oxford formula and manufactured by the Serum Institute of India.
'The two individuals were among seven reported cases involving severe adverse reactions to the drug following the start of a nationwide immunization drive on Saturday, according to India Today.
'On Monday, Bharat Biotech issued a fact sheet which advised against taking the vaccine if a person suffers from "any allergies" or is immunocompromised.'
'May not respond as well'
Once again, those immunocompromised are precisely the group western medics insist should be vaccinated. A US arthritis charity, 'Creaky Joints', asksw on its website: 'Can you get the Moderna COVID-19 vaccine if you're immunocompromised?' It answers: 'As with Pfizer's COVID-19 vaccine, the short answer is yes.' But it still goes on: 'people with these health issues were not part of the clinical trial on which the emergency use authorization was based.'
The The UK GPs' publication 'Pulse' merely says: 'Many individuals who are clinically extremely vulnerable will have some degree of immunosuppression or be immunocompromised and may not respond as well to the vaccine.'
There is no hint there that it may kill them.
Christians should 'steer clear'
Add in expressed expert concerns over effects on female fertility and the ethical problem of a cell-line in manufacture which originated from an aborted baby and this ministry is increasingly recommending Christians steer clear of the vaccine.
It may be objected that vaccine objectors are relying on those who do take the vaccine for their immunity. We are certainly relying on vaccine roll-outs to give a cover for governments, including that of the UK, to lift their unjust, ungodly, oppressive raft of restrictions.
Nevertheless, we maintain that natural immunity has already built up here and worldwide and is still building.
It may also be objected that we should be vaccinated ourselves to protect others. However, guidance from the UK Joint Committee on Vaccination and Immunisation (JCVI) said last month it was currently 'not in a position to advise vaccination solely on the basis of indirect protection'.
Furthermore, a policy such as that recommended by the authors of the Great Barrington Declaration of encouraging those most at risk to shield themselves if they wish whilst allowing the rest of us to live normal lives and provide for our families, as the entire world has done in every preceding SARS epidemic and flu season, is the correct scriptural response.
Read our previous articles:
Prayer and action
Gen 2:15 And the LORD God took the man, and put him into the garden of Eden to dress it and to keep it.
Eccl 3:13 And also that every man should eat and drink, and enjoy the good of all his labour, it is the gift of God.
Jer 29:7 And seek the peace of the city whither I have caused you to be carried away captives, and pray unto the LORD for it: for in the peace thereof shall ye have peace.
1Tim 2:1 I exhort therefore, that, first of all, supplications, prayers, intercessions, and giving of thanks, be made for all men; 2 For kings, and for all that are in authority; that we may lead a quiet and peaceable life in all godliness and honesty.
2Tim 4:2 Preach the word; be instant in season, out of season; reprove, rebuke, exhort with all longsuffering and doctrine.
Use this link to the Parliament website to email your MP and demand the UK returns to normal.
We appreciate your support – without it we can't do our research and help inform your prayers.
So click below to join Christian Voice and stand up for the King of kings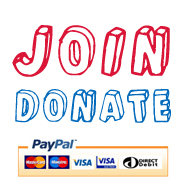 Click on the social media links below to share this post: