The first person in the UK has now received a dose of the Oxford / AstraZeneca vaccine.
82-year-old Brian Pinker, a dialysis patient, took the jab at Churchill Hospital in Oxford.
But was the vaccine ethically produced?
This could be a good time to look at a claim about vaccines which the media has dismissed as false.
FOETAL TISSUE CLAIM
Last year, The BBC boiled vaccine 'misinformation claims' down to four it believed it could refute:
* 'Altered DNA' claims,
* Bill Gates and microchip claims,
* Foetal tissue claims,
* Recovery rate claims.
CHRISTIAN RESPONSIBILITY
In the December 2020 Christian Voice newsletter, which our members, that's those who support this ministry both by their prayers and by their financial contributions, received last month by post, we looked at these claims, together with:
* Concerns about mercury,
* The record of vaccine companies,
* Genuine concerns about safety and
* Why the vaccine has not been licensed as 'safe and efficacious',
* Why initial adverse side effects are so common,
* The possibility of coercion, let alone
* Whether the vaccine could become compulsory.
To receive your copy, CLICK HERE, join Christian Voice as a member, and share in our mission to empower believers with the information they need to target their prayer and action, just as the early church in Philippi partnered with the Apostle Paul:
Phil 4:10 But I rejoiced in the Lord greatly, that now at the last your care of me hath flourished again; wherein ye were also careful, but ye lacked opportunity.
FEMALE INFERTILITY
At the end of last year, we pulled out another issue, that of possible adverse effects from the vaccines on female fertility.
CLICK HERE to view that article.
All we do in this ministry starts from the recognition that Christians have a responsibility to discern truth from fiction, proclaim the truth and raise a prophetic voice to those in power.
Isa 58:1 Cry aloud, spare not, lift up thy voice like a trumpet, and shew my people their transgression, and the house of Jacob their sins.
We do not deal in false information here. Christians are bound to be people of objective truth:
Exodus 20:16 Thou shalt not bear false witness against thy neighbour.
Psalm 85:11 Truth shall spring out of the earth; and righteousness shall look down from heaven.
Matt 19:18 He saith unto him, Which? Jesus said, Thou shalt do no murder, Thou shalt not commit adultery, Thou shalt not steal, Thou shalt not bear false witness,
John 4:24 God is a Spirit: and they that worship him must worship him in spirit and in truth.
FOETAL CELLS
As we saw above, the BBC is keen to dismiss any idea that there is a connection between the vaccines and cells of aborted babies. They say: 'Confusion may have arisen because there is a step in the process of developing a vaccine that uses cells grown in a lab, which are the descendants of embryonic cells that would otherwise have been destroyed. The technique was developed in the 1960s, and no fetuses were aborted for the purposes of this research.'
They go on to say 'The developers of the vaccine at Oxford University say they worked with cloned cells, but these cells "are not themselves the cells of aborted babies". The weakened virus is apparently created using these cloned cells before the 'cellular material is removed when the virus is purified'.
It is true no woman had her baby aborted for the purpose of making vaccines. However, Sciencemag reports: 'At least five of the candidate COVID-19 vaccines use one of two human fetal cell lines: HEK-293, a kidney cell line widely used in research and industry that comes from a fetus aborted in about 1972; and PER.C6, a proprietary cell line owned by Janssen, a subsidiary of Johnson & Johnson, developed from retinal cells from an 18-week-old fetus aborted in 1985. Both cell lines were developed in the lab of molecular biologist Alex van der Eb at Leiden University.'
The 'FULL FACT'
An earlier version was the line of MRC-5 cells, originally taken from an aborted baby in 1966.
AstraZeneca / Oxford are using HEK-293 to make their vaccine. Despite that, the selfr-proclaimed 'checking website' fullfact.org states: 'There are no foetal cells in the AstraZeneca Covid-19 vaccine'. That is the fact, probably (see below) but not the full fact.
As it happens they themselves quote the 'Vaccine Knowledge Project at Oxford University: "Some viruses, such as chickenpox (varicella), grow much better in human cells. After they are grown, the viruses are purified several times to remove the cell culture material. This makes it unlikely that any human material remains in the final vaccine".'
Fullfact go on: 'They also say that the foetus from which MRC-5 cells are propagated, was the result of a legal abortion agreed to by the woman, and was not performed for the purpose of vaccine development specifically.
'The origin of HEK 293 cells are less clear, but came from what was likely to have been a therapeutic abortion in the Netherlands in the 1970s.'
So it is 'unlikely' but not impossible that human material grown from aborted babies remains in the vaccine. Moreover, human cells, grown from an aborted baby, have been used in the manufacturing process. Furthermore, it matters not that the various abortions were not performed with the intention of harvesting parts from them. In truth, that makes it worse. The women involved were not made aware their dead babies would subsequently be used for that purpose.
NO MORAL PROBLEM?
For some reason Catholics often appear more concerned about life issues than the majority of Protestants. The faithful in the pew have been raising so many objections, and asking for guidance, that as RT repotrs the Catholic Church in England and Wales has issued a statement.
It says the Bishops' Conference of England and Wales has decided that the Church supports the use of vaccines against Covid-19.
'Each of us has a duty to protect others from infection with its danger of serious illness, and for some, death. A vaccine is the most effective way to achieve this unless one decides to self-isolate,' the statement reads.
'In the Covid-19 pandemic, we judge that this grave reason exists and that one does not sin by receiving the vaccine.'
The bishops conclude there is sufficient 'moral distance' between the administration of the vaccine and the 'original wrongful action.'
Thankfully, they stop short of urging people to be vaccinated and instead advise each Catholic must 'educate themselves and decide what to do'.
US AND CANADA BISHOPS OBJECT
Their counterparts in the US are not so quick to accept and repeat the government line that vaccines are the only hope.
In the link above, Sciencemag reports that members of the U.S. Conference of Catholic Bishops and 20 other religious, medical, and political organizations that oppose abortion wrote to Stephen Hahn, commissioner of the U.S. Food and Drug Administration (FDA), in April. 'It is critically important that Americans have access to a vaccine that is produced ethically: no American should be forced to choose between being vaccinated against this potentially deadly virus and violating his or her conscience,' they said. 'Thankfully, other [COVID-19] vaccines … utilize cell lines not connected to unethical procedures and methods.'
Canadian Catholic bishops were even more forthright.
Archbishop of Winnipeg Richard Gagnon is president of the Canadian Conference of Catholic Bishops. According to RT, he led '17 other antiabortion religious, medical and political groups and individuals in a 21st May letter to Prime Minister Justin Trudeau.'
In the letter, they said: 'We urge your government to fund the development of vaccines that do not create an ethical dilemma for many Canadians. The … manufacture of vaccines using such ethically-tainted human cell lines demonstrates profound disrespect for the dignity of the human person.'
CONCLUSION
There may well be those in the Christian community who agree with the UK Catholc bishops that there is a necessity and the original abortions were so many steps in the past no moral dilemma remains. I am not among them. Although I am a committed Protestent, on this issue, Bishop Gagnon speaks for me.
Perhaps, if you are over eighty, or have an immune challenge or a pre-existing condition, or if you are obese, which heaven forbid, you may have to make a hard decision.
If you are not any of those, or if you are and you are also pro-life by conviction then don't have it. You don't need it. And until at least the normal testing period of two years has passed to discern effects on the present batch of human guinea pigs you simply do not know what it will do to you. In any event:
Isaiah 46:4 And even to your old age I am he; and even to hoar hairs will I carry you: I have made, and I will bear; even I will carry, and will deliver you.
Use this link to the Parliament website to email your MP and demand the UK can get back to normal.
We appreciate your support – without it we can't do our research and help inform your prayers.
So click below to join Christian Voice and stand up for the King of kings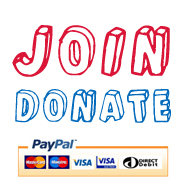 Click on the social media links below to share this post: