Yesterday Boris Johnson presented his case for #Lockdown2 in the House of Commons, laden with references to 'R's' which, he said, have to come down. Read the debate HERE and its second part HERE.
Gyms, churches and take-aways
Hardly anyone was pleased with it, apart from a few sycophantic Conservative MPs.
Labour and the LibDems wanted a lockdown earlier and pointed out that just ten days ago Mr Johnson was ridiculing their idea.
Many Conservative MPs were puzzled why low-risk activities such as gyms and non-interactive outdoor sports would be banned, along with religious worship and contact trades such as hairdressers, where those in charge have taken extraordinary – even ridiculous – measures to make their activities 'Covid-safe'. And why can pubs and restaurants not provide take-away beer with take away meals? They did in Lockdown1.
Prayer and assessments
Jim Shannon MP called for a national day of prayer, and his colleague Iain Paisley also called for a return to Almighty God. Sammy Wilson ventured that chief medical officers and their computer models were not that different to the medicine men of primitive societies throwing a bag of bones on the ground. 'They then made their analysis and told people what sacrifices had to be made to satisfy the gods. I suspect that our sophisticated society is not much different,' he went on.
Sir Graham Brady, Anne Marie Morris (Newton Abbot) and even Labour's Rosie Cooper asked Mr Johnson to publish his assessment of the expected damage from Lockdown2.
All the PM said to Sir Graham was: 'There are many estimates of the economic impact that the country has already sustained and many projections of the losses in employment that we, alas, expect. Against them, we must set the tragic loss of life that would inevitably ensue if the House failed to act on Wednesday.'
So have the Government done no modelling on the side-effects?
Show me the data!
Loss of life is invariably tragic. But Covid is not the only or even the main culprit. Iain Paisley reminded the House that 'By the time the curtain comes down this evening, 600 people across the United Kingdom will have died of cancer, more than 500 will have died of heart disease and 20 people have taken their own life through the misery of suicide. They are practically forgotten in the panic of the coronavirus.'
Mark Harper was sceptical of the latest Graph of Doom shown by Chief Medical Officer Prof Whitty and Chief Scientific Adviser Sir Patrick Vallance on TV on Saturday night. He said: 'Carl Heneghan, the professor of evidence-based medicine at Oxford, and Daniel Howdon, a senior research fellow, looked at the graph that was presented, and have pointed out that the worst of these scenarios suggested that on 1st November there would be 1,000 daily deaths, which is about four times the level of the actual number of deaths taking place. That does at least cast some doubt on the accuracy of that scenario, which is why I want to see all of the data.'
Graph out of date
In fact the Cambridge / Public Health England projection was three weeks out of date and as its predictions have failed already, it's invalid. A newer model predicted far fewer deaths, but the CMO and CSA chose not to show it. Journalist Ross Clark claims they 'Cherry-picked' data to suit their cause, which was, yet again, Project Fear.
Professor Heneghan was scathing about the SAGE men on TalkRadio yesterday. He also pointed out:
* 'Prof Tim Spector's KCL data is showing infections are "flatlining across the board".
* 'Government policy isn't guided by the evidence; rather, it is massaging the evidence to justify the policy.
* 'The Government is ignoring the costs of lockdowns, both economically and in terms of non-Covid deaths.
* 'The PCR test identifies people as "positive" if they've had the virus three or four weeks ago and are no longer infectious.
* 'Yes, the NHS is running at about 90-95% capacity, but that's normal for this time of year. Why the panic?'
Cases and infections falling
The CMO and CSA also chose to include only 29 of England's 854 hospitals. They excluded 232 with zero Covid cases and hundreds more with fewer than 100.
Furthermore, just as Boris Johnson was ploughing on the Commons, talking of how is is 'always aware of the economic consequences', claiming he has been 'forced' into Lockdown2, maintaining his 'R' will be 'below 1′ and 'we can do it by 2 December', news was breaking that the UK had recorded the fewest daily infections in a fortnight. Department of Health figures showed 18,950 people tested positive for the disease on November 2nd – down 9.3% in a week and the lowest since Monday, October 19th (18,804).
The UK also saw another 136 coronavirus deaths yesterday, down from 326 on Saturday. Monday is usually low after the weekend, so we shall add the Tuesday figure figure here as soon as we have it.
Lag times and claiming credit
Any effects of Lockdown2 (Covid effects, not dire effects on peoples livelihoods and health) will take almost four weeks to feed in. It takes some six days for symptom onset and another eight days for the tiny percentage of those who are infected who require hospital care to be admitted. The small percentage who will succumb to the disease, almost every one with pre-existing medical conditions, will pass away after another 8-10 days. That's over three weeks.
Either infections and deaths will stabilise over the period or they will keep chugging upwards. (Obviously 4,000 deaths by December 3rd is preposterous.) Either way it will be no thanks to Lockdown2, although the Government will take any credit for a reduction and will propose more oppression if figures trend upwards.
Keep calm and carry on
Bob Seely (Isle of Wight) (Con) said to 'wait for the cavalry in the form of a vaccine … is not a strategy, but the absence of one'. He suggested we "Keep calm and carry on."
Mr Seely continued: 'I am not quite sure about what the aims are. Are they to save life regardless? At the moment, we are sacrificing the lives of the young. Are the aims to save quality-adjusted life years? The Government's own report from July said that the health impacts of the two-month lockdown were greater than those of direct covid deaths.
'Professor Sikora has said: "The full consequences of lockdowns haven't been properly considered by those who claim to have the answers. If a wider range of voices had been considered from the start, perhaps we wouldn't be in the utter mess we're in." I am sorry to have to quote that, but I do think it is a valuable quote to have.'
Keeping calm was the last thing on the mind of the Minister for Patient Safety, Mental Health and Suicide Prevention, Nadine Dorries MP, as she wound up the Covid debate by describing the virus as 'a deadly adversary' which 'leaves young people with long covid and attacks the central nervous system.' No it's not, except for a tiny number, and no it doesn't, except for a tiny number. It is so sad to have a nominally Christian MP spreading false witness and adding to Project Fear.
Turn to prayer
Pray for a reduction in Covid infection, cases, admissions and deaths, because in the natural that is the only thing which will prevent the Government doing more damage. Remember, never previously has a public health challenge been addressed by deliberately putting people out of work and that doing so, stopping people from providing for their families, is an oppression which cries to heaven:
Isaiah 3:15 What mean ye that ye beat my people to pieces, and grind the faces of the poor? saith the Lord GOD of hosts.
However, also pray for a change of heart among Government and its duplicitous advisors:
Exodus 23:1 Thou shalt not raise a false report: put not thine hand with the wicked to be an unrighteous witness.
Above all, pray for them to seek the Lord, just as Jim Shannon MP has called for a day of prayer, that they humble themselves, not, as Boris Johnson said, before the virus, but before the Almighty King Jesus:
Zech 1:3 Therefore say thou unto them, Thus saith the LORD of hosts; Turn ye unto me, saith the LORD of hosts, and I will turn unto you, saith the LORD of hosts.
Use this link to the Parliament website to email your MP, ask your MP to vote against Lockdown2 and demand the UK get back to normal, not 'new normal' but normal normal.
We appreciate your support – without it we can't do our research and help inform your prayers.
So click below to join Christian Voice and stand up for the King of kings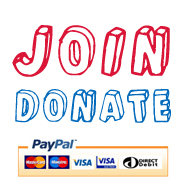 Click on the social media links below to share this post: