Restaurants and bars are preparing to close daily at 6pm in Glasgow and Edinburgh at the behest of Scotland's Supreme Leader Nicola Sturge-Un, putting thousands out of work yet again.
Amos 4:1 Hear this word, ye kine of Bashan, that are in the mountain of Samaria, which oppress the poor, which crush the needy, which say to their masters, Bring, and let us drink.
Meanwhile, the UK Government is predicting a 'second wave' of Covid-19 in the North West of England 'even worse than the first'.
It will happen, they say, 'within the next three weeks'.
Documents leaked
The scary public health documents have been sent to public health staff around Greater Manchester and Lancashire and leaked to the Mail. They say:
'Even if a full scale lockdown was called tomorrow bed occupancy would continue to rise after the next two weeks as hospital beds fill quicker than they empty for Covid patients.
'During the first peak in April hospital bed occupancy reached its maximum point in the North West at 2,890 on April 13th. It is extremely likely that this will happen in 17 to 22 days. If nothing changes in terms of downward pressure on R [reproduction rate] in the next 10 days, hospital bed occupancy will start to approach 6,000 in 30 to 35 days. This is double the number of beds occupied at the peak in the North West in April.'
Jer 6:25 Go not forth into the field, nor walk by the way; for the sword of the enemy and fear is on every side.
Look out for the figures in three weeks' time (30th October).
It's becoming boring
Three-and-a-half weeks ago, on 14th September, one Dr John Ashton, former president of the UK Faculty of Public Health, told Sky News: 'We're seeing day on day now about 3,000 reported new cases. We feel as though it's back in March,' he said.
He went on: 'In a week's time you'll get people getting sicker, in two to three weeks' time we'll see an increase in people being admitted to hospital. And then almost certainly the deaths will pick up after that. This is a desperate situation.'
You can view hospital admission in England HERE. On 6th October they reached 400. However, although they doubled in the north of England, admissions have stayed steady everywhere else.
Moreover, despite admissions rising in early September, the website Staista reveals deaths involving Covid-19 have been within a range of 13 to 76 per day now for the past fortnight, averaging 47 per day. That compares with 25 per day on average in the previous fortnight. Nevertheless, the Daily Telegraph reports that influenza and pneumonia are still currently more deadly than Covid-19.
The Office for National Statistics reports weekly on deaths in England and Wales. In the week to 26th September, 1,376 people died on average each day. Deaths associated with Covid-19 are fewer than 3.5% of all deaths. Deaths from cancer are normally 450 per day in the UK.
Ask your MP how much the Government measures have cost and are costing the United Kingdom per Covid-19 death. How does that compare with how much they have spent combating cancer per cancer death?
Northern lockdown not working
Yesterday, ITV reported on northern leaders concerns that the lockdowns in their areas are not working. Leaders in Manchester, Liverpool, Newcastle and Leeds warned Health Secretary Matt Hancock they would not support further "economic lockdowns". They called for 'new powers', whatever they might be, to tackle the resurgence. Lockdowns were even 'counter-productive', they said.
Figures of infections and hospital admissions have kept rising in their areas, they point out. Labour leader Sir Keir Starmer agreed with them. Professor John Edmunds, who sits on the scientific advisory group for emergencies (SAGE), also agreed local measures had failed. His answer? 'New national restrictions are needed immediately'.
"We need to take much more stringent measures, not just in the north of England, we need to do it countrywide, and bring the epidemic back under control," he said
'Bring it under control'
In an article headed 'The truth about England's second wave of COVID-19,' the Daily Mail suggests 'the South of England faces panic and possible new lockdown rules based on situation hundreds of miles away.' Suggesting possible unrest if London and the south were 'punished' for the alleged misdeeds of the north, it goes on: 'Hospitalisations are 6% of peak levels in the South but 30% in the North and deaths have flattened in all but the North West, North East and the Midlands.'
But we are hearing all over the place right now, on BBC news this lunchtime, for example, that the Virus is 'out of control'. On its website, the BBC reports Government minister Gillian Keegan MP complaining 'Coronavirus is "getting out of control" in the north of England'. Naturally, she was defending as yet unspecified 'government plans to bring in new restrictions'.
Implicit in all this talk is a vainglorious idea that by human intervention the virus can be brought 'under control', even that it is an outrage that it refuses to be 'controlled'.
One could be forgiven for bringing to mind the image of King Cnut enthroned on the sea shore commanding the tide to stop coming in. The plain truth is, no matter what they do, the virus will run its course, it isn't that serious for most of the population, and doctors are better at treating it now anyway. The latter point also suggests that perhaps as many as two-thirds of those who lost their lives between March and May died unnecessarily, but none of the media have picked up on that aspect yet.
President backs Declaration
Also today, President Trump has backed a scientists' anti-lockdown statement. The Great Barrington Declaration was co-authored by the distinguished Dr. Martin Kulldorff, professor of medicine at Harvard University, Dr. Jay Bhattacharya, professor at Stanford University Medical School and our own Dr. Sunetra Gupta, professor at Oxford University. It has to date also been signed by 5,521 Medical & Public Health Scientists, 11,140 Medical Practitioners and 153,644 members of the General Public. You too can sign it!
The Declaration says: 'Coming from both the left and right, and around the world, we have devoted our careers to protecting people. Current lockdown policies are producing devastating effects on short and long-term public health. The results (to name a few) include lower childhood vaccination rates, worsening cardiovascular disease outcomes, fewer cancer screenings and deteriorating mental health – leading to greater excess mortality in years to come, with the working class and younger members of society carrying the heaviest burden. Keeping students out of school is a grave injustice.
'Keeping these measures in place until a vaccine is available will cause irreparable damage, with the underprivileged disproportionately harmed.' They go on to observe that every society will build up 'herd immunity' but this cannot depend upon a vaccine.
'The most compassionate approach that balances the risks and benefits of reaching herd immunity, is to allow those who are at minimal risk of death to live their lives normally to build up immunity to the virus through natural infection, while better protecting those who are at highest risk. We call this Focused Protection.'
Vaccine doctors criticise Declaration
Naturally, the Great Barrington Declaration was soon criticised. The BBC reported on this article in Science Media Centre. It was entitled 'expert reaction to Barrington Declaration…' No fewer than seven academics took aim at the Declaration. Five of them argued specifically for vaccines rather than herd immunity to inoculate the population. The remaining two cast doubt on herd immunity anyway:
One of them, Prof Jeremy Rossman, from the University of Kent, said 'We still do not know if herd immunity is possible to achieve. Herd immunity relies on lasting immunological protection from coronavirus re-infection; however, we have heard many recent cases of re-infection occurring and some research suggests protective antibody responses may decay rapidly.' One would expect an expert in virology to know about T-cells, but there we are.
The Science Media exists 'to pass on to journalists as much accurate information as we can'. It aims to be a 'fact-checker' website. Its funding page reveals its main sources of funding come from vaccine manufacturers. The chief provider of funds, more than £30,000 per annum, is the Wellcome Trust. The director of the Wellcome Trust is Sir Jeremy James Fairer OBE FRCP FRS FmedSci, who also sits on the Government lockdown-advocating SAGE group. Its website says: 'Wellcome is supporting the development of new vaccines and enabling better and broader use of the vaccines that already exist.'
Three vaccine manufacturers contribute between £10,000 and £19,999. They are AstraZeneca, Merck Sharp & Dohme (MSD) Limited and Sanofi. A fourth, GlaskoSmithKline (GSK), stumps up between £20,000 and £30,000.
Long Covid
You may have heard Health Secretary Matt Hancock talking about the terrors of 'Long Covid'. The Evening Standard reported him back in September trying to scare young people with this new bogey-man. Speaking on LBC radio, Mr Hancock said: "Long Covid, where people six months on are still ill, is prevalent among younger people." And of course there a scientist on hand to back him up. Professor Tim Spector is leading the 'Covid Symptom Study app'. He said around 300,000 people have reported symptoms lasting for more than a month and up to 60,000 people have been ill for more than three months.
However, an article in the Telegraph admits 'Long Covid' is 'rarer than you think'. Only 2% are poorly at three months. (Which figure would mean Prof Spector believes some 3 million of us have contracted Covid-19.) Moreover, this is what happens with viruses. Some linger on, but the overwhelming majority get better quickly (like President Trump).
Prof Frances Williams at Kings College London has been studying the data behind Prof Spector's app. 'This is absolutely the message we should give: a small proportion have symptoms at 13 weeks, but really pretty much everybody is better by then,' said Dr Williams.
So why is Mr Hancock making so much of the alleged dangers of 'Long Covid'? It's because ordinary Covid is not scary enough any more.
Lockdown cost lives
The Daily Telegraph reported two days ago on a report in the BMJ. Researchers from Edinburgh University have reassessed the Imperial College modelling that showed half a million people would die without lockdown. On the contrary, 'Herd immunity could have saved more lives than lockdown.'
The report goes on: 'In a study published in the BMJ, Edinburgh University predicted that over the entire course of the pandemic, keeping children out of classrooms would increase deaths by between 80,000 and 95,000. Likewise, social distancing of everyone, rather than just the over-70s, could cost between 149,000 and 178,000 lives.' Preventing children and young people from mingling may have had the counterintuitive effect of actually killing more people.
'The authors of the new paper, who rediscovered the figures in their reappraisal, said the Government appeared to have chosen to protect the NHS in the short term, rather than save lives throughout the whole epidemic. Although it reduced peak demand for ICU beds, it prolonged the epidemic, resulting in more long-term Covid-19 deaths.'
'Lead author Graeme Ackland, Professor of computer simulation at the University of Edinburgh, said: "In March the Government had to make a decision: did they want to save lives or beds?
'"Lockdown does mean that the number of deaths goes down, so there is a short-term gain, but it leads to long-term pain. If you had done nothing, it would all be over by now. It would have been absolutely horrendous but it would be over. It wouldn't even have been completely lunatic to do nothing".' In fact countries which did nothing, like Belarus and Tanzania, have had better outcomes than the UK.
Why aren't they listening?
In the face of all this, why do the Government persist with pointless, counter-productive lockdowns, restrictions and 'interventions? Why can we not all get back to normal and live with a not-particularly-deadly respiratory disease?
In a leader column, the Daily Telegraph asks the same question.
Scientists are saying 'measures such as the rule of six and the 10pm curfew are not working and should be scrapped.' Yet: 'Mr Johnson has no intention of loosening controls and is prepared to tighten them.' Disappointingly, the 'Rule-of-six' measure sailed through the Commons last week as Labour abstained. However, MPs should get to vote on the curfew next week. Sir Keir has called for the scientific evidence for it. He knows there isn't any. Pray his party opposes the measure.
Britain is destroyed
As the Telegraph points out: 'The Government's stated strategy is to suppress the virus through social controls until a vaccine becomes available.' Even before the Government vaccine supremo admitted than not even 50% of us would be offered the vaccine, that position was just not tenable.
The paper concludes: 'The immense health, economic, social and cultural harm being caused by the current strategy without arresting the spread of the disease demands a rethink before the damage becomes irreparable.' It may already be:
Exodus 10:7 And Pharaoh's servants said unto him, How long shall this man be a snare unto us? let the men go, that they may serve the LORD their God: knowest thou not yet that Egypt is destroyed?
Email your MP
Use this link to the Parliament website to email your MP and demand the UK can get back to normal.
We appreciate your support – without it we can't do our research and help inform your prayers.
So click below to join Christian Voice and stand up for the King of kings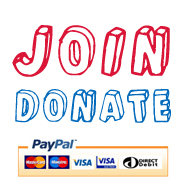 Click on the social media links below to share this post: