Just as you thought that maybe the Lord had begun to lift the spirit of stupidity with which he appears to have afflicted our various Governments in the UK, along comes another decision even more stupid than the rest, the irrational, oppressive 'Rule of 6′.
Write to your MP using this link to the Parliament Website. Ask your MP to demand the Government lift the 'Rule of 6' right now.
Building up immunity
The UK's public-spirited young people went out to build up the population's Covid-19 immunity on Friday and Saturday. Some may have celebrated their last weekend of modest freedom rather too enthusiastically, but what did the Government expect? Naturally, the police and officials were out on the streets looking out for breaches of social distancing.
The fun police even evicted patrons from a pub in Carmarthen because too many people were enjoying themselves. The Licensing Authority then slapped a 48-hour closing order on the Golden Lion in Lammas Street. More about that HERE.
Wales Online reports 'the same punishment' was meted out to the Railway Inn in Ammanford together with Ammanford and District Miners Welfare Club. Seriously. The Miners' Club.
The hospitality trade
But on Sunday evening an eerie calm descended. Streets were deserted, hostelries empty.
We celebrate that during the Revival in Wales, pubs closed because their regulars were found in church.
But all the same, everyone has to earn a living. Public houses provide a place to meet up and socialise. Bar staff need – and deserve – their wages. For the Government to deprive them of their money is a sin which cries to heaven.
Moreover, the hospitality trade is ancient. Joseph's brothers discovered their returned money in an inn as recorded in Gen 42:27. In the New Testament, our Lord's Good Samaritan in Luke 10:34 took the man who had been beaten up and robbed to an inn. He would have found such altruism banned in the UK for three months of this year. In a third reference, although it was the brethren rather than the taverns who (not 'which'!) encouraged the Apostle Paul, nevertheless, the Bible refers once again to a thriving hospitality sector at a staging post on the road to Rome:
Acts 28:15 And from thence, when the brethren heard of us, they came to meet us as far as Appii forum, and the three taverns: whom when Paul saw, he thanked God, and took courage.
Be good children
Returning to the new and arbitrary 'Rule', the Institute for Government explains that no more than six people can congregate indoors, and even outdoors in England. So if there are more of you than six, you have to separate into groups of six, a bit like we Christians used to do in some of our larger prayer meetings. It's groups of thirty allowed outside in Wales, fifteen in Scotland and Northern Ireland.
Furthermore, in Scotland and Wales, children under 12 are exempt from the rule. But not in England, or in Northern Ireland, unless I am very much mistaken.
According to the BBC, Transport Secretary Grant Shapps MP said if everybody follows the rules 'we may well be by Christmas in a position to look at it again'. So if you are good children you might be able to have both pairs of grandparents over for Christmas dinner. But if not, and if you already have three or more children in England, you won't see any of them. And you can have Auntie Dora, but not Uncle Clive.
Terrified of the R-number
Boris and the rest of the Government have it seems taken fright of the 'R-number'. This is the number of new people infected by any one already-infected person. Interviewed on LBC, Mr Shapps didn't know the figure for the dreaded 'R-number', except that it was 'above one and we won't be able to let up unless we can get it below.'
He evidently doesn't realise that the majority of those now being reported as 'cases' are just asymptomatic 'infections' with a good deal of false positives mixed in. If you go to the doctor (that's if you actually could go to the doctor) and said you had an infection but no symptoms, the doctor would not record you as a 'case'. Well, he might think you were a nut-case.
Added to that, Birmingham is the latest city to fall victim to the 'local lockdown' sweepstake. An area with a combined population of more than 1.6 million people is affected. From tomorrow, Tuesday, separate households will not be able to mix in homes or private gardens. The restrictions will not affect schools, workplaces or public transport. No expiry time has been set. Once more, this is because of a 'spike in cases'. Furthermore, all the new 'Rule of 6′ regulations will apply.
And why? A rise in 'cases' or rather, infections, which as the chart shows, have shifted and are now seen in a much younger demographic than in March and April.
Seek and you will find
The Telegraph reports: 'The World Health Organization (WHO) expects Europe to see a rise in the daily number of Covid-19 deaths in October and November, the head of the body's European branch has said.
'More than 51,000 new cases were reported on Friday alone in the 55 countries monitored by WHO Europe, which is more than the highest peak in April, according to the organisation.'
Well, of course it is! In April, only those going in to hospital with symptoms were being tested. Now, countries are testing hundreds of thousands of Toms, Dicks and Harrys. If you go looking for it, you will find it. The words of our Lord do not just refer to the Kingdom of heaven:
Matt 7:7 Ask, and it shall be given you; seek, and ye shall find; knock, and it shall be opened unto you:
Swedes and Phillipines not bothered
Clearly the phlegmatic Swedes do not regard anything happening in the UK as a cause for concern. The Telegraph also reports:
'Sweden has taken Britain off its red list of countries it advises citizens not to travel to, despite an uptick in new coronavirus cases and restrictions on public gatherings.'
And of course the UK has taken Sweden off its quarantine list. The list of countries is arbitrary and ridiculous anyway. People's holidays have been curtailed, the travel sector ruined, because host countries were doing too much testing and finding consequent 'positives'. However, Sweden's refusal to do lockdown has brought the benefit of almost full immunity in the population. There's little call for a vaccine in Sweden.
Meanwhile, in the Philippines, social distancing is cut to 30 centimetres on public transport. That's under a foot. Moreover, it comes despite 259 new confirmed deaths, a record for the second time in three days. Total fatalities have increased to 4,630, while infections have doubled in the past 35 days to 265,888, Southeast Asia's highest number. Anthony Leachon, ex-president of the Philippine College of Physicians, thinks it's 'risky, reckless and counter-intuitive and will delay the flattening of the curve.' In reality the virus just runs its course everywhere, no matter what governments do.
The False Prophet Speaks
One would think Professor Neil Ferguson would be lying low, possibly with his married mistress, not because of his previous failed predictions on foot and mouth and swine flu, but because he 'broke the lockdown' knowing full well he was immune after catching the Covid. We reported that here.
However, BBC's Today programme regard the false prophet of doom as an oracle.
The Telegraph reports the learned professor's comment on the new Rule: 'The measures just announced will take some weeks to have an effect, so we need to wait at this point and see how much it will flatten the curve.
'And then if that is not sufficient to bring the reproduction number below one so the epidemic starts shrinking again, then yes, we may need to clamp down in other areas.'
Clamp down? For how long will the British people put up with this despotism?
False sense of insecurity
The media can of course find plenty of other epidemiologists and public health people keen to spread a false sense of insecurity. The Telegraph reports here on highly-specific doom-laden predictions from one Dr John Ashton. He used to be president of the UK Faculty of Public Health.
Dr Ashton told Sky News: 'We're seeing day on day now about 3,000 reported new cases. We feel as though it's back in March,' he said.
The former north west regional director of Public Health was not finished. He went on: 'In a week's time you'll get people getting sicker, in two to three weeks' time we'll see an increase in people being admitted to hospital. And then almost certainly the deaths will pick up after that. This is a desperate situation.'
Is it 'desperate'? We must remember to come back in two to three weeks time to check there was hardly any increase in hospital admissions. 'Back in March' one, then two, then three hundred people per day were dying from – or 'with' – Covid-19. Today, it's single figures. Pace Dr Ashton, 'almost certainly' deaths will not 'pick up' to anything like those levels.
Look across the Channel
Professor Peter Openshaw (of Imperial College) intones that the public must 'act fast' and fall into line with 'Rule of Six' or face a second lockdown. If you invented a character like that in a book, no-one would believe it.
Here is another one. The excellent Lockdown Sceptics website quotes Professor Sir Mark Walport who is on the SAGE committee. He warns the UK is 'on the edge of losing control' of the rise in infections. So what? Well, apparently losing control of is scary.
'You've only got to look across the Channel to see what is happening in France and what's happening in Spain,' says Professor Walport. 'The only way to stop the spread of this infection is to reduce the number of people we all come into contact with.' Excuse me, what is the point of living?
What's happening in France and Spain?
So what's happening in France and Spain? Just like us, there is a huge rise in positive tests, and little else. 'Hospitals in some areas such as Madrid have seen a gentle rise in COVID-19 admissions, but nothing they can't handle or to indicate runaway growth like in March,' says Will Jones of Lockdown Sceptics.
You would expect Christian Voice to look at the figures, and that's what we've done.
The France Coronatracker shows Covid-19 deaths there running just under a fairly constant 30 per day. To put that in perspective, in 2018, deaths in France from cancer averaged out at 431 per day. Deaths from all causes were 1,647 per day.
The Spain Coronatracker shows Covid-19 deaths there running just under a fairly constant 50 per day. That's more than in France. But again, in comes the perspective. In 2018, deaths in Spain from cardio-vascular disease averaged out at 395 per day. All deaths was 1,172 per day.
Prof Walport can read. No doubt he even manages to navigate the Internet. So why would he, and all these experts, who advise the Government, pretend that 'what's happening' in France or Spain is cause for anything other than a shrug and a reason to lift all lockdown, scrap 'social distancing' and get back to normal? Why?
Has the Lord sent them all a lying spirit like the one Prophet Micaiah accused Ahab's prophets of having?
1Kings 22:23 Now therefore, behold, the LORD hath put a lying spirit in the mouth of all these thy prophets, and the LORD hath spoken evil concerning thee.
Well, if you can think of a more plausible reason …
Lockdown causes Covid deaths
The UK has recorded 41,628 deaths from, or 'with' Covid-19 to date. (Just a few weeks ago the figure was over 46,000. It had to be revised downward after the redoubtable Dr Carl Heneghan found it was recording as a Covid death anyone who had an infection and recovered.) Our population is 66.65 million. So 0.06245% of us have died. It's 625 deaths per million. That's in the ball-park. 0.9% or thereabouts – 900 per million – is now reckoned the upper limit of deaths.
Peru, says Mr Jones, 'is currently the worst hit with 925 deaths per million (even though it has the world's most severe lockdown), while most others are well below that.'
We know lockdown has caused tens of thousands of collateral deaths. In the UK cancelled operations and scans have resulted in a death toll beginning to be measured in tens of thousands. The 'fantastic' NHS, which we were supposed to 'protect' and applaud every Thursday, has, under hapless Health Secretary Matt Hancock MP, let the nation down in a spectacular fashion.
Moreover, lockdown has brought and will bring yet more starvation upon millions in Africa, where governments stupidly thought the West knew best.
But perhaps lockdown itself exacerbated deaths from the very thing it was supposed to prevent. If so, not only has lockdown across the world destroyed people's lives, livelihoods, reasonable expectations and legitimate ambitions, but it has failed its own test.
It's over, Matt Hancock
Even now, according to the Standard, Tory Policing Minister Kit Malthouse has suggested people should snitch on neighbours who break the new rules by ringing the non-emergency police number 111. Come on, man, it's serious. Why not 999?
Meanwhile, Matt Hancock has completely lost the plot of his brief. It's to safeguard the nation's health, not to eliminate infections among the young of a now fairly innocuous virus in Solihull. Can he bring himself to admit 'It's over'?
Sweden trusted their people. They relied exclusively on voluntary measures. There was no 'lockdown'. And the chart from Sweden shows how 'cases' (probably just 'infections') shot up in June and July and made no subsequent impact on deaths whatsoever.
Trapped in a lie
Writing in the Mail on Sunday in his usual highly-readable acerbic style, Peter Hitchens suggests Boris Johnson has been trapped in a lie. There was never a need for a lockdown, but he was spooked by Neil Ferguson's talk of half-a-million deaths. Having bought the lie, he had to terrify the population to make a majority accept it But now he cannot get out of it, because that would involve an admission he was wrong. In turn that would rely on wisdom, honesty and humility. Mr Hitchens is not convinced Mr Johnson is overly blessed with any of them.
But let us pray nevertheless that the Lord would send our Prime Minister that wisdom which comes from the fear of the Lord. Pray he will simply lift all restrictions and start the job of rebuilding this United Kingdom.
The nation of Judah under Rehoboam was devastated by raids from Egypt. They ended up, as we should say today, bankrupt. But the king and his cabinet humbled themselves, and sought the Lord. The Lord heard and ended the oppression. Then bit by bit the prosperity returned:
2Chron 12:12 And when he humbled himself, the wrath of the LORD turned from him, that he would not destroy him altogether: and also in Judah things went well.
Write to your MP using this link to the Parliament Website. Ask your MP to demand the Government lift the 'Rule of 6' right now. In fact, end social distancing, masks and all the remnants of lockdown. Let us get back to normal. Lord have mercy!
We appreciate your support – without it we can't do our research and help inform your prayers.
So click below to join Christian Voice and stand up for the King of kings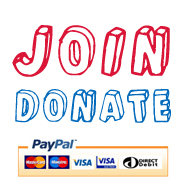 Click on the social media links below to share this post: