The Government want to distribute vaccines against Covid-19 which are unlicensed. They have issued a Consultation and invite responses by this Friday 18th September 2020.
We link the Consultation here and urge you to respond to it.
After entering your details, the Consultation is very short. There are just five blocks in which you can place a response. They are headed:
'Temporary authorisation of the supply of unlicensed products'
'Civil liability and immunity'
'Expansion to the workforce eligible to administer vaccinations'
'Vaccine promotion' and
'Provisions for wholesale dealing of vaccines'
The UK's Regulator
Medicines are licensed in the UK by the Medicines & Healthcare products Regulatory Agency (MHRA). Furthermore, from 31st December the UK will be on its own and not subject to additional EU regulations on medicines.
  The MHRA is a quango, an 'executive agency', of the Department of Health and Social Care.
  The Government website says its chairman is Stephen Lightfoot. He succeeded Prof Sir Michael Rawlins GBE only this month. Sir Michael held the post for just under six years. MHRA chairmen seem always to be knighted after a year or two in the job.
Mr Lightfoot is an NHS insider. He says he wants MHRA to develop 'new regulatory processes which are proportionate, evidence-based and transparent, so that patients can gain earlier and safer access to new medical products than ever before.' That sounds good, so long as corners are not cut along the way. Maintaining a reasonable degree of public safety, as we read in the Bible's book of Leviticus, is the responsibility of government.
MHRA Board's vaccine company shareholders
Here is the MHRA 'About us' page.
Here is the list of members of the MHRA Board.
Finally, here are the MHRA Board members' financial interests.
From it, we see the new chairman, Mr Lightfoot himself, is a shareholder in giant vaccine manufacturer Glaxo Smith Kline. Two other members, Amanda Calvert and Anne-Toni Rodgers, are shareholders of AstraZeneca Pharmaceuticals, another huge vaccine manufacturer.
Big Pharma
The world has many manufacturers of vaccines. Here is a list of them. However, Glaxo Smith Kline is probably the biggest. It boasts on its website that it has teamed up with Sanofi to be selected to supply the United States Government with 100 million doses of COVID-19 vaccine under 'Operation Warp Speed'.
Meanwhile, AstraZeneca is looking to Europe and the Far East. The BBC reports that AstraZeneca is planning to make two billion doses of a coronavirus vaccine. It's CEO, Pascal Soriot, said manufacturing was beginning already because, 'we want to be as fast as possible'.
Fierce Pharma reports AstraZeneca has done a deal 'with Chinese firm BioKangtai to help provide its adenovirus vector-based COVID-19 vaccine candidate'. This is the vaccine 'created by the University of Oxford'. That's the vaccine whose study was recently temporarily put on hold owing to an 'adverse reaction.'
AstraZeneca themselves claim to be about to 'supply Europe with up to 400 million doses of Oxford University's vaccine at no profit.'
Consultation Introduction
Turning to the Consultation , we'll first look at its introduction. It starts by claiming: 'COVID-19 is the biggest threat this country has faced in peacetime history…'
No, it isn't. We have had worse post-war influenza epidemics. But certainly the absurd, destructive lockdown has been the biggest threat this country has faced not just in peacetime history but for over 300 years. It goes on:
'… the UK government is working to a scientifically led…' Hollow laugh.
'… step-by-step action plan …' Lurching from one incoherent decision to another.
'… for tackling the pandemic …' The UK epidemic has been over since May.
'… taking the right measures at the right time …' Like the 'Rule of Six'?
And then: 'Effective COVID-19 vaccines will be the best way to deal with the pandemic.'
We disagree. Building up immunity in the population will be the best way. In fact it may be just that happening which has spooked the vaccine enthusiasts. That's because if the efforts of the younger element succeed in developing collective immunity we won't need the vaccine. The epidemic is over. It could soon be all over for the vaccine too. And then millions of pounds of research money will have been poured down the drain.
Rigorous
'Any vaccine must first go through the usual rigorous testing and development process and be shown to meet the expected high standards of safety, quality and efficacy before it can be deployed.'
  It must simply be tested for the length of time they anticipate there could be problems. Vaccine supremo Bill Gates himself told BBC's Nicky Campbell earlier this year that if you want to know a vaccine is safe against possible reactions for two years you test it for two years. Even then, you will never pick up the one-in-a hundred-thousand adverse reaction.
  'A temporary authorisation of the supply of an unlicensed vaccine could be given by the UK's licensing authority under regulation 174 of the Human Medicines Regulations (see below). A COVID-19 vaccine would only be authorised in this way if the UK's licensing authority was satisfied that there is sufficient evidence to demonstrate the safety, quality and efficacy of the vaccine. 'Unlicensed' does not mean 'untested',' says the Government.
Another stupid decision
That is weird. Either the MHRA approve the vaccine or they don't. If they are satisfied it's safe and efficacious, what stops them licensing it? It's an authority. It authorises a license. How long does that take? Can you imagine a meeting during which the MHRA board agree to 'authorise' a medicine rather than license it? So it's not quite safe and efficacious enough for a license but we'll put our name to it all the same?
The MHRA blog says: 'new applications typically take 90 working days to process.' But surely they don't have to take that long. If it really is that urgent, why can they not send the inspectors around a bit quicker and then have a Zoom meeting?
Some of us won't take this vaccine under any circumstances. But do the Government seriously believe anyone is going to take a vaccine which is unlicensed? Not only will folk be worried about the vaccine, but slackening off the rules will undermine public confidence in the whole regulatory framework. This has the makings of another very stupid decision.
Policy Objectives
These are the five headings in the Consultation to which you will be responding:  You can follow our lead but put it into your own words.
Under the heading of 'Policy Objectives', the Government say:
'1. … clarify our approach to a pre-existing provision (regulation 174) in the HMRs, that enables the licensing authority to temporarily authorise the supply of an unlicensed medicinal product for use in response to certain specific types of public health threat, including the suspected spread of pathogens.'
This is short-sighted and driven either by panic or vaccine vested interests.  We say: No. Either license it or don't. Do not invent a lesser category where a medicine may be 'authorised' but not 'licensed'.  That risks destroying public confidence in the whole framework for safety of medicines.  Who will ever trust a medicine in the United Kingdom again?  The vaccine should not be licensed unless it has been rigorously tested for two years.  Meanwhile, any 'public health threat' from Covid-19 is vanishing day by day.
'2. Clarify the scope of immunity from civil liability which regulation 345 of the HMRs puts in place for certain products whose unlicensed use is recommended by the licensing authority …'
The UK grants immunity to companies in return for the UK itself compensating those adversely affected by a vaccine. It doesn't mean those adversely affected would not be compensated. Compensation is in another place. It's the reverse side of the immunity coin. But clearly this all boils down to the licensing again.  So we say The taxpayer must not pick up a compensation bill If companies are granted immunity for an unlicensed product.
More Policy Objectives
'3. Ensure that the UK has the available workforce to administer the COVID-19 vaccine and influenza vaccine.'
This means hastily training up non-medical people to administer the vaccine – and indemnifying them if something goes wrong. The Government have convinced themselves that tens of thousands of needle-wielders will be needed to inject millions of us queuing up for the vaccine. In reality, demand for an unlicensed vaccine will be low, even before the anti-vaxxers get going (they will be barred from Facebook and Youtube of course.) We say: This is cutting corners and must not happen. Demand for the vaccine may well be lower than expected, especially as we build up collective immunity and the virus, like all SARS infections before it, peters out. An army of hastily-trained needle-wielders will not be required.
'4. Ensure that the vaccines and treatments used in response to certain specific types of public health threat, such as a COVID-19 vaccine, can be promoted as part of national vaccination or treatment campaigns.'
Of course they will want a 'national campaign'. The problem is, 'Currently there is a prohibition on promoting an unlicensed medicine to healthcare professionals and the public.' We say: The prohibition on promoting unlicensed medicines is quite right and must remain, to maintain public confidence in the safety of medicines.
'5. Make short-term provisions for wholesale dealing of COVID-19 and flu vaccine …'
This seems to all about ensuring the NHS and / or armed services can move the vaccines around swiftly. But we may not have seen all the implications of it.  We say: If the current system is there to maintain public safety and confidence, it must stay in place.
Nature of the consultation
They say: '1. Timing … having to move quickly means having less time than we would like to consult on these proposals – indeed, we are asking for comments by the end of Friday 18 September 2020.'
'Therefore, please do not refrain from commenting simply because the official period for receiving comments is at an end. If you have something that you want to say about these proposals, the UK government wants to hear it.'
All the same, let us who are responding please try to keep to the official date.
2. Targeted discussions: 'Even though we are happy to receive comments from anyone, the purpose of this consultation exercise is to engage directly with specific stakeholders that we have identified.'
Just who are these 'stakeholders?' Don't you and I have a stake in this nation? How do you become a 'specific stakeholder?'
Conclusions
But seriously, if you are a complete anti-vaxxer, it might be wise not to say that. After all, the opinion of those who won't take the vaccine anyway is of little value to the Government here. Concentrate on how this proposal will undermine public confidence in the whole regulatory regime.
Proverbs 12:23 A prudent man concealeth knowledge: but the heart of fools proclaimeth foolishness.
Furthermore, if you are really stuck, and in any case, pray and then respond from the heart:
James 1:5 If any of you lack wisdom, let him ask of God, that giveth to all men liberally, and upbraideth not; and it shall be given him.
That's all for now. Click HERE for the Consultation. You can save it and come back to it and you'll soon see the five blocks to place your response. Once again, they are headed:
'Temporary authorisation of the supply of unlicensed products'
'Civil liability and immunity'
'Expansion to the workforce eligible to administer vaccinations'
'Vaccine promotion' and
'Provisions for wholesale dealing of vaccines'
And finally let us pray for an adverse reaction to this proposal.
We appreciate your support – without it we can't do our research and help inform your prayers.
So click below to join Christian Voice and stand up for the King of kings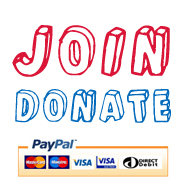 Click on the social media links below to share this post: