Health Secretary Matt Hancock was interviewed by Julia Hartley-Brewer on TalkRadio on Thursday 17th September. The video is HERE.
Julia H-B asked him if there was going to be another national lockdown for two weeks in October.
This is what Mr Hancock said: 'It is a very serious moment. The virus is clearly accelerating. Unfortunately, the number of people in hospital has doubled every eight days in the last few weeks.'

Really, Secretary of State?
Here is what Toby Young said two days later on Lockdown Sceptics: 'If you go to the Government's COVID-19 dashboard and look at the data for daily Covid admissions to English hospitals (see below), it increased from 143 to 199 in the eight-day period to September 17th, the day Hancock was speaking. That's not 'doubling'. What about daily admissions for the whole of the UK? It increased from 196 on Sept 10th to 241 on Sept 17th. Again, not "doubling".
'What about the last few weeks? Let's go back 32 days from September 17th (4 x 8), which takes us to August 17th. There were 46 Covid admissions to English hospitals that day, according to the dashboard. If that figure doubled every eight days in the period leading up to September 17th, it would have reached 96 at the end of the first eight days, 184 at the end of the second, 368 at the end of the third and 736 at the end of the fourth. In fact, the number on the 17th was 199.
Ditto for the whole of the UK. On August 17th, that number was 96. If that doubled every eight days, the total on September 17th would have been 1,536. In fact, it was 241.'
He goes on: 'Either Matt Hancock is looking at different data to that on the Government's COVID-19 dashboard, or…'
How Matt Hancock did it
I can now reveal the clever illusionist trick Matt Hancock used to both make his claim and stay (almost) on the right side of the truth. Firstly, he only took the figures for new admissions to hospitals in England. The other nations spoil the claim. In Wales in particular, the figure for new admissions has bobbed around 40, 50, 60 since the middle of July. Here are the figures for England:
date new Admissions
19/09/2020 204
18/09/2020 205
17/09/2020 199
16/09/2020 183
15/09/2020 194
14/09/2020 172
13/09/2020 153
12/09/2020 143
11/09/2020 135
10/09/2020 143
09/09/2020 136
08/09/2020 99
07/09/2020 84
06/09/2020 85
05/09/2020 94
04/09/2020 67
03/09/2020 69
02/09/2020 79
01/09/2020 58
31/08/2020 52
30/08/2020 38
29/08/2020 52
28/08/2020 44
27/08/2020 69
26/08/2020 52
25/08/2020 60
24/08/2020 41
23/08/2020 44
22/08/2020 25
21/08/2020 49
20/08/2020 45
19/08/2020 58
18/08/2020 56
17/08/2020 46
16/08/2020 39
Smoke and Mirrors
Firstly, he takes the figure for 17/09 of 199 and then goes nine days back to 08/09 when it was 99. That's doubled. Or he could cite the figure for 15/09 and go back eight days to 07/09 which was 84. That's more than doubled.
Secondly, he takes the figure for 08/09 of 99 and goes back eight days to 31/08 when it was 52. Almost double. Or he can use 09/09 which was 136 and compare with 01/09: 58. More than doubled.
Thirdly, he seizes the anomalous figure of 25 on 22/08 and goes forward seven days to 29/08 or nine days to 31/08. On both those days it was 52. Doubled. Or he can have 28/08 which is 44 and go forward eight days to 05/09 when it was 94. There: More than doubled.
That is all true, more or less. But if we are honest, we start from the same figures and concede new admissions were around 50 on the 17th or 18th of August, and four and a half weeks later on 16th or 17th September they were nearing 200. So the greater truth, the real not-quite-so-scary truth, is that they were doubling, in England only, every fifteen days or so, not every eight days as Mr Hancock claimed.
Truth is fallen
We are in a dangerous place as a nation when we cannot trust Ministers of the Crown to tell us the truth. Equally, where HM Ministers do not trust the public to make their own decisions based on reality but must be duped by falsehood into compliance with unlawful diktats.
Isaiah 59:14 And judgment is turned away backward, and justice standeth afar off: for truth is fallen in the street, and equity cannot enter.
Mr Hancock was appointed to be Her Majesty's Secretary of State for Health and Social Care. He has damaged the nation's health through his lockdown, sent death into care homes and paralysed the NHS. He must believe he is Her Majesty's Secretary of State for eliminating infections of coronavirus. In such a role he thinks he has permission to mislead and bully the public for the greater good. But the word of God says:

Psalm 52:3 Thou lovest evil more than good; and lying rather than to speak righteousness.
As the BBC reports: 'Hancock: "Follow Covid rules or they will get tougher".'
2Chron 10:1 For whereas my father put a heavy yoke upon you, I will put more to your yoke: my father chastised you with whips, but I will chastise you with scorpions.
Project Fear on Steroids
Mr Hancock seems to given a cue to Government advisors to ramp up Project Fear.
The BBC reports on the headline claim from the government's chief scientific adviser, Sir Patrick Vallance, of '50,000 cases of Covid-19′ in two or three weeks' time.
It goes on: 'Speaking at Downing Street alongside chief medical adviser, Prof Chris Whitty, Sir Patrick stressed the figures given were not a prediction, but added: "At the moment we think the epidemic is doubling roughly every seven days. If, and that's quite a big if, but if that continues unabated, and this grows, doubling every seven days… if that continued you would end up with something like 50,000 cases in the middle of October per day".
'"Fifty-thousand cases per day would be expected to lead a month later, so the middle of November say, to 200-plus deaths per day".'
Long-term health effects
Instead The Express reports England's Chief Medical Officer singing the same tune:
Chris Whitty also said the UK "risks 200 coronavirus deaths a day". … Prof Whitty said there was a "very difficult balance" to be struck between preventing the NHS from being "overwhelmed by a huge spike" in cases and a second economic lockdown that could cause unemployment, poverty and deprivation, outcomes which would bring their own "long-term health effects".'
Oh, he's noticed. He claims 'he extraordinary efforts of the population" stopped 'the NHS and emergency services' being 'overwhelmed by a huge spike', 'in the first wave'. No, they didn't. There was exactly that huge spike in deaths, many of which came about because of inappropriate treatment such as intubation and ventilation.
At the end of last week, hospitals across the UK were being told to clear beds and brace themselves for an influx of Covid patients in two weeks' time. In two weeks' time we shall see.
But this from Prof Whitty is priceless: 'If the NHS is having to spend a large proportion of its efforts in trying to treat COVID cases, it will lead to a reduction in treatment for other areas such as early diagnoses for disease and for prevention programmes.'
That is exactly what lockdown achieved: Cancelled operations, missed disagnoses, people dying at home because they were afraid to call 999 or go to A&E. Cancer treatment in particuilar is now in crisis. People are dying precisely because of his lockdown.
Covid-19 out of the top twenty
Embarrassingly for the Governmentthe Daily Mail reports that Covid-19 has fallen from being the leading cause of death in the UK in April to lying in 24th place in August. One third of all deaths in April were attributed to the disease. Today it's 1.4%. The paper reports:
'Covid-19 was to blame for a third of all deaths in April. It was still the third most common way to die in June and remained in the top 10 in July. But it has dropped massively down the table over the summer, despite Britain still living under restrictions designed to curb the spread of the virus.
'ONS data also shows fewer people died of any cause in August since 2000, when records began. A total of 746 deaths were registered for every 100,000 people last month, more than half of the 1,859 in April – the highest on record.
'Experts say that because the coronavirus is the most severe in vulnerable people, deaths were "front loaded" to the start of 2020 when the elderly and people with underlying conditions caught it.'
Real figures from the ONS
In plain figures, the Office for National Statistics reports: 'The number of deaths registered in England and Wales in the week ending 11 September 2020 (Week 37) was 9,811; this was 2,072 deaths higher than in Week 36.
'In Week 37, the number of deaths registered was 5.4% above the five-year average (505 deaths higher).
'Of the deaths registered in Week 37, 99 mentioned "novel coronavirus (COVID-19)", accounting for 1.0% of all deaths in England and Wales.
'This is the second lowest number of deaths involving COVID-19 since Week 12; this is an increase of 21 deaths compared with Week 36 (26.9% increase).'
Doing the maths
Looked at in the light of the real figures, even Chris Whitty's scary '200 Covid deaths a day' is not as huge a rise as he pretends. The ONS reports a week in which deaths from all causes were 2,000 higher than the week before.
The graph the duo presented carried the current levels of supposed 'infections'.
These included all their false positives.
In addition, they showed a down-turn in the previous few days.
Sir Patrick's '50,000 cases', really meant 'infections'. If it were cases, then there would be ten times that, 500,000, actual infections. Factor in the false positives, and 5,000,000 would be testing positive per day. The Mail reports that the percentage of positive tests is now 2.5%. 5 million testing positive per day equates to 40 times that number tested.
But 200,000,000 is three times the actual population of the UK. Perhaps he has made a small mathematical error, but he still believes the whole population is going to be tested every day, day after day? He must mean 'infections'.
Figures don't stack up
OK, suppose it really is 50,000 'cases'. The Centre for Evidence-Based Medicine estimates that the current Case Fatality Rate – The World Health Organisation tells us that's the 'proportion of deaths among identified confirmed cases' – was 1.5% as recently as August. That would mean 750 deaths per day out of the pair's 50,000 cases. That's way higher even than the scary 200.
So their 'cases' might not be March-and-April-type cases.. We may be misleading ourselves with the CFR. Let us pump in some other figures we know. Infections and cases today are moving into lower age groups. Perhaps 10%, 5,000, will be in vulnerable age-groups or those with pre-existing morbidities. And of that 5,000, well, let's assume half end up in hospital. That will be just over ten per week on average in every one of the UK's 1660 hospitals.
The Centre for Evidence-based medicine reveals that about 3% of them will be admitted to Intensive Care.
That is 150 people. Furthermore, the Daily Telegraph tells us that death rates for Covid-19 in ICU's have fallen by a third from 60% in March down to nearer 20% today. So out of Sir Patrick's 50,000 'cases' there may be fifteen deaths. That's tragic, but it's not 200, let alone 750. Alternatively, if the 50,000 were infections, not cases, its about ten deaths per week. Looked at any way you wish, the figures simply do not stack up.
Complete over-reaction
Let's work back from Profs Vallance and Whitty's 200 deaths per day. That would mean 1,000 daily admissions to ICU, and 33,333 Covid-19 admissions to hospital. Clearly, out of 50,000 cases, even real cases, that is preposterous.
Above all, the experience of Sweden shows that even with a second bump in infections, deaths from Covid-19 continue on their relentless downward way.
The new lockdown measures, curfews, rules of this that or the other the Prime Minister and the national First Ministers announce today will be a complete and destructive over-reaction to a non-problem. Infections might continue up before turning on to a Sweden-style downward curve. Deaths will continue to fall. And in a month's time the Prime Minister will announce, 'There, you see, the measures we took, tough though they were, worked!'
It's like the man who always carries a shotgun, he says, to ward off tigers. 'But', you protest, 'there are no tigers around here.' 'There, you see!' he replies.
Will the public stand for it?
According to The Sun, Boris Johnson himself claims a 'second wave of coronavirus' is "inevitable" amid 'surging cases'. The ridiculous 'Nightingale Hospitals' are again on standby, and the new lockdown could last six months. And all this just a month or two after we were urged to 'eat out to help out' and days after workers started plodding back to their city-centre offices.
Will the public stand for it? That depends partly on whether a majority continue to fall for it. Writing in the Telegraph, Janet Daley asks 'whether the total elimination of Covid is a realistic or essential goal'. She quotes Prof Whitty's remark about one's own decisions not to distance, wear a muzzle, etc, could 'put others at risk'. She replies:
'This might be true but, again, it misses the larger moral question of whether Government diktat should be permitted to deprive whole populations of what are usually regarded as unassailable liberties in order to protect a very small minority of people who might – or might not – be in danger of what might – or might not – be seriously illness.'
PRAY
Pray for a complete return to normailty and sanity, for our respective governments to lift all restrictions, masks, social distancing and let us all get on with providing for our families, socialising, singing praise in church and generally rebuilding life, society and the economy.
2Sam 23:3 The God of Israel said, the Rock of Israel spake to me, He that ruleth over men must be just, ruling in the fear of God.
Pray for humility and the fear of God to descend on Her Majesty's Government.
Use this link to the Parliament website to email your MP and demand the UK can get back to normal.
We appreciate your support – without it we can't do our research and help inform your prayers.
So click below to join Christian Voice and stand up for the King of kings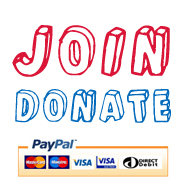 Click on the social media links below to share this post: