Shortly after Boris Johnson's speech last night, the polling firm YouGov did a massive phone-round asking people for their opinion on it.
They reported their findings:
'An overwhelming 78% of Britons support the new lockdown measures announced today, including 44% who "strongly support" them. Just 17% of Britons are opposed…'
There was no loaded question. They made no mention of 'tackling' Covid, in fact no mention of Covid at all.
Support or Oppose?
YouGov simply asked: 'The Government has announced new lockdown measures including pubs and restaurants closing at 10pm, limits on attending weddings, limits on indoor sports, and office workers being advised to work from home if they can. In general, do you support or oppose these new measures?'
In response, 44% 'srtrongly' supported the measures. 34% showed 'somewhat' support. Those two added together give the 78% support figure.
In opposition were the 'Somewhat oppose' who came out at 9% while 'strongly oppose' were 8%. Those two added together come to 17%. 6% didn't know.
Political party affiliation made hardly any difference. EU Leavers were more in opposition than were Remainers, but both were still in the minority.
Younger people were more opposed than older people, but a majority of those under 25 were still supportive of the Prime Minister's announcement..
In vox pops, people were blaming pubs and restaurants, even though the figures show only 5% of infections are being acquired in those settings. 45% are being acquired in care homes.
It's all your own fault
The general public are also blaming each other, following the lead of both the Prime Minister last night and Foreign Secretary Dominic Raab this morning. Newspapers are reporting: 'Dominic Raab today warned the UK 'could end up in a national lockdown' if Boris Johnson's new coronavirus crackdown fails to get the disease under control.
'The Foreign Secretary said a second shutdown 'is what we want to avoid' but the nuclear option remains in the Government's 'arsenal' if all else fails.
'Mr Raab said he hoped 'if everyone plays by the rules' then the nation will be able to go into the Christmas period without a national lockdown being imposed.'
'It's all your own fault', the Mail sarcastically headlined their article.
Cases are not rising 'exponentially'
On Monday, obviously co-ordinated with the Government, Prof Chris Whitty and Sir Patrick Vallance unveiled their sensationalist scaremongering graph. This predicted 50,000 'cases' by mid-October 'if' they doubled every seven days.
The same experts were saying a week ago that they were terrified the UK would follow France and Spain.
Yet if the UK follows France and Spain, as the Mail's graph shows, infections reach 10,000, not 50,000, while deaths remain in double figures, not in the 200 bracket.
Even in his broadcast, Boris Johnson said: 'The virus has started to spread again, in an exponential way.' It hasn't. Surely a Classics scholar knows what 'exponential' means? 'It's no less fatal than it was in Spring', he said. That too, is not true. It is only a third as fatal, say the doctors treating it, because treatments are now smarter..
My people love it so
The false prophets, Ferguson, Whitty, Vallance together with Covid Project Fear have done their job. People are terrified of a disease which is not even in the UK's August top twenty as a cause of death. More people are dying of influenza at the moment than of Covid-19. Yet the facts make no difference. It is just as the Prophet Jeremiah said in his day:
Jer 5:31 The prophets prophesy falsely, and the priests (or 'officers') bear rule by their means; and my people love to have it so: and what will ye do in the end thereof?
What indeed will we do? The previous worst recession was at the time of Queen Anne's War & the freezing of the Thames in 1709. We have only had a prime minister since Robert Walpole took that role in 1721. If we rate our Prime Ministers by economic success, Boris Johnson is not just the worst Prime Minister in 300 years. He is the worst Prime Minister in history.
All this will impact on health, well-being, family incomes, for generations to come. Forget a V-shaped recovery. If the threats of Mr Raab come to pass, the 'recovery', so to speak, will be pear-shaped.
Real experts write
On the bright side, a group of real experts have written to the Prime Minister calling for an end to the restrictions. The open letter was written by Oxford's Professor Sunetra Gupta and Professor Carl Heneghan, Professor Karol Sikora, and by Sam Williams, director of the consultancy firm Economic Insight. Signatories include Professor Sucharit Bhakdi (JG University of Main) and Prof David Paton, both known to us already.
In the letter (text here) they say: 'In summary, our view is that the existing policy path is inconsistent with the known risk-profile of Covid-19 and should be reconsidered.
'The unstated objective currently appears to be one of suppression of the virus, until such a time that a vaccine can be deployed. This objective is increasingly unfeasible (notwithstanding our more specific concerns regarding existing policies) and is leading to significant harm across all age groups, which likely offsets any benefits.'
They call for 'targeted measures that protect the most vulnerable from Covid, whilst not adversely impacting those not at risk.'
'Backlash' among Tory MPs
The other hopeful sign is a claim in the Mail online, echoed in other outlets, that Conservative MPs are increasingly unhappy with the anti-Covid restrictions. There is a 'furious backlash', says the paper.
Telford MP Lucy Allan tweeted: 'Measures to tackle #covid must be proportionate to the risk. The virus is a serious threat to certain vulnerable groups.
'We must protect these groups with targeted measures. Shutting down society causes massive damage to health, lives, and livelihoods of the whole population.'
The Telegraph reports that Sir Graham Brady, chairman of the influential 1922 Committee of Tory MPs, has accused the Government of 'ruling by decree'. Sir Graham, has tabled an amendment requiring ministers to put any new measures to a vote. He argues it was 'entirely possible' to push through emergency laws quickly through Parliament in the normal way.
'The British people are not used to being treated like children,' he added.
Let us hope and pray he is right. The polling seems to indicate they love it.
PRAY
Pray again for a complete return to normailty, for our respective governments to lift all restrictions, masks, social distancing and let us all get on with providing for our families, socialising, singing praise in church and generally rebuilding life, society and the economy.
2Sam 23:3 The God of Israel said, the Rock of Israel spake to me, He that ruleth over men must be just, ruling in the fear of God.
Pray for humility and the fear of God to descend on Her Majesty's Government.
Use this link to the Parliament website to email your MP and demand the UK can get back to normal.
We appreciate your support – without it we can't do our research and help inform your prayers.
So click below to join Christian Voice and stand up for the King of kings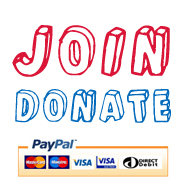 Click on the social media links below to share this post: