The National Audit Office has compiled a report on the procurement of PPE earlier this year.
The report is called 'Investigation into government procurement during the COVID-19 pandemic' and is linked HERE.
Fiasco or scandal?
The headline in the Daily Mail's story is The £18bn coronavirus PPE scandal whereas the print edition (and the Mail's url) was far too kind, describing it as a 'fiasco'.
The NAO's report considered 8,600 contracts awarded by the Government between January and July. They were worth £18 billion. £17.3 billion of the money went on brand new contracts. A staggering £12.3 billion of it went on PPE. Most of the remainder was spent on other equipment and virus testing, but some was splashed out on focus groups and a propaganda campaign. Hardly any of the contracts appear to have been placed after competitive tendering.
Leo McInstry in the Express complains of 'sleaze and ineptitude'.
David Rose, commenting in the Mail, writes: 'The mismanagement, the incompetence, the reckless waste – all of this is shocking. But worse, perhaps, is the brazen cronyism involved.'
  Corruption
In fact, if the same thing happened in Africa, we should call it what it is: corruption.
For example, businessman David Meller co-owns Meller Designs, which supplies high street retailers such as M&S.
Mr Meller has donated over £60,000 to the Conservatives since 2010.
He gave Michael Gove £3,250 for his leadership campaign in 2016. Mr Gove is minister for the Cabinet Office, in charge of PPE procurement for the NHS.
Meller Designs was awarded a contract for £163 million to supply protective equipment.
Joe Biden: Lobbyists are 'corrosive'
Incredibly, it was one Joe Biden who openly articulated the problem with donations in a conversation with a journalist during a 2007 campaign event.
Mr Biden said: "Lobbyists aren't bad people, special-interest groups are not bad people, but guess what? They're corrosive.
"It's human nature. If you, Lynn, bundle $250,000 for me, all legal, and then you call me after I'm elected and say, 'Joe, I'd like to talk to you about something'. You didn't buy me. But it's human nature, you helped me, I'm going to say, 'Sure, Lynn, come on in'," he explained.
"The front of the line is always filled with people whose pockets are filled," said Mr Biden.
The Bible commands: Deut 16:19 Thou shalt not wrest judgment; thou shalt not respect persons, neither take a gift: for a gift doth blind the eyes of the wise, and pervert the words of the righteous.
'High-Priority Lane'
What happened in the rush to source PPE was the Government set up a special fast-track channel. Ministers, MPs and civil servants could refer businesses to this 'high-priority lane.' It saw a huge amount of lucrative business going to firms with inside political contacts.
Contracts worth billions were awarded, as Mr Rose puts it, 'not on the basis of quality or price, but in many cases – according to today's damning report – on which firms had the best personal contacts in Westminster and Whitehall.'
Suppliers with such connections were 10 times more likely to be awarded contracts than those who applied directly to the Department of Health.
Cummings Connections
A company called Faculty went on the high-priority lane because it worked with Dominic Cummings on the Vote Leave campaign in 2016 and worked for Cummings' company Dynamic Maps under a commercial contract in 2018 and 2019. It was awarded three contracts for data analysis totaling £3,015,000. The firm also had Cabinet Office minister Lord Agnew as a shareholder.
The NAO said only the largest of the three contracts (with NHS Information) 'has any documented consideration of conflicts of interest, and no potential conflicts of interest were identified'. However, the contract paperwork 'does not have documentation for the basis of choice of supplier'.
Mr Cummings' father-in-law Sir Humphrey Wakefield is a business associate of Angus Collingwood, a director of Admiral Public Relations. The firm went on the fast track and secured a contract worth £670,000.
Another pal of Dominic Cummings, James Frayne, who has also worked for Michael Gove, runs Public First, which provides focus group research. Mr Frayne's wife Rachel Wolf co-wrote the Conservative Party 2019 manifesto. Public First gained a contract worth £840,000 after an initial emergency 'informal arrangement'.
Again, the NAO is scathing: 'We found a lack of documentation recording the process for choosing the supplier, the justification for using emergency procurement, or any considerations around potential conflicts of interest.'
Pro 15:27 He that is greedy of gain troubleth his own house; but he that hateth gifts shall live.
'Value for money'
Cabinet Office minister Julia Lopez said, 'We have robust processes to ensure we get critical equipment to where it needs to go as quickly as possible, whilst also ensuring value for money for the taxpayer.' But the minister is, shall we say, mistaken.
The NAO reports: 'The Cabinet Office awarded a contract to Topham Guerin with an initial maximum value of £1.5 million for publicity campaign coordination services on 7 May 2020, with the contract effective from 17 March 2020. This contract was a direct award and we did not find evidence of documented requirements prior to the work beginning.'
Political Propaganda
Topham Guerin is run by New Zealanders Sean Topham and Ben Guerin. Byline Times delved into the contacts that put Topham Guerin into the fast lane.
As it happens, the firm 'worked for the Conservative Party during the 2019 UK General Election campaign'. Their total Covid contract ended up at £3 million 'for handling Government Coronavirus digital communications from March until September.' The ' digital communications' seems to have amounted to social media postings. The Guardian called Messrs Topham and Guerin the 'Facebook propaganda pair'.
In a speech in May 2019, Ben Guerin told how his Facebook approach works to deliver election results. He recommended 'highly repetitive messaging – what he calls "water dripping on a stone" with "crude," poorly-produced memes (which) attract more engagement than slick, formulaic graphics. "You've got to surprise people. You've got to shock people. Unlock and arouse an emotion in people," he said. "The particular emotions we've got to unlock are arousal emotions," he continued. "We're talking: anger, excitement, pride, fear. Your content should be relating to one of these emotions".'
The ideal firm, then, to run Project Fear with its crude, repetitive messaging.
Facemasks were useless
Another company scrutinised in the report is Ayanda Capital. They were handed a £253 million contract to supply PPE to the NHS.
The deal was brokered by one Andrew Mills, a 'senior board adviser' to Ayanda Capital, who just happened to be one of 12 advisers to the Board of Trade which is chaired by International Trade Secretary Liz Truss.
Some 50 million masks, worth £155 million, delivered by the company were of the wrong specification and cannot be used.
Ayanda say: 'Suggestions that the masks are not fit for purpose or are somehow unsafe to use by frontline NHS workers are simply untrue and we are advised defamatory.'
Millions went to testing firms
Serco gained a contract initially worth £214 million for test and trace. The firm went to the front of the queue because health minister Edward Argar used to be a senior executive and Rupert Soames, brother of former Tory MP Sir Nicholas, is its Chief Executive Officer.
Conservative MP Owen Paterson is paid £100,000 per year as a consultant to Randox, which 'provides clinical diagnostic solutions to laboratories worldwide'. . The company was given a contract worth £479 million to provide Covid testing.
On Monday night Channel 4 Dispatches revealed lapses at the superlab run by Randox in Northern Ireland. The lab analyses COVID-19 tests from across Britain as part of its contract with HMG. An undercover reporter discovered serious failings, including cross-contamination of test samples.
Billions paid to superlab company
UK Biotec runs three 'Lighthouse' superlabs. Companies House lists its directors as highly-placed doctors including Professors Michael Pringle, Patrick Chinnery, Richard Trembath and Peter Weissberg, Dr Tim Peakman, Dr Philip Boyd and Dr Anne Phelan. Any one of them knows enough Conservative politicians to go straight onto the fast track.
The firm was awarded a rushed un-tendered contract in April. The Government says: 'A direct award has been made due to extreme urgency pursuant to regulation 32(2)(c) of the Public Contracts Regulations 2015.'
UK Biocentre was soon seeking a partner for 'genotyping' an 'initial 60 000′ samples. Its tender invitation said 'Budget is anticipated to be from 2 000 000 GBP to 5 000 000 GBP depending on funding applications.'
Lockdown Sceptics reveals the contract the UK government placed with UK Biotech was worth 'billions'. Yet again, an 'experienced virologist with a background in biosafety', one Dr Harris, was 'horrified by what he witnessed' at the Lighthouse lab at Milton Keynes
PPE gravy train
My dear late mother used to say: 'It's not what you know, it's who you know.'
PPE Medpro won contracts worth £203 million just seven weeks after being set up by Anthony Page, who had worked for Tory peer and lingerie entrepreneur Baroness Mone.
P14 Medical Ltd secured contracts totaling £272 million despite being technically insolvent to the tune of £485,000. It is run by former Stroud Conservative councillor Steve Declan who campaigned for his MP colleague Siobhan Baillie who was elected to represent Stroud last year.
In the local paper Mr Declan denied any 'favoritism' after Shadow Health Minister Justin Madders said 'This company's connections to the Conservative Party appear to be stronger than their experience in delivering PPE'.
Dragontown Ltd is run by its director Xuelin, Lady Bates, wife of Tory peer and former minister Lord Bates. The company was awarded a £675,000 contract to supply PPE to London's Guy's and St Thomas's hospitals.
Donations secured contract
Globus Shetland Ltd gained a £93 million contract to supply respirators. Its CEO Haraldur Agustsson has donated £365,668 to the Tories since 2016. He may well view that now as money well spent. But as Joe Biden said, donations are corrosive. The Bible expresses it even better:
Prov 18:16 A man's gift maketh room for him, and bringeth him before great men.
Staffing agency SG Recruitment won £50 million worth of PPE contracts despite concerns over its solvency. Tory peer Lord Chadlington sits on the board of its parent company Sumner Group Holdings. That alone would ensure the company's elevation to the 'high-priority lane.' His Lordship is also past president of West Oxfordshire Conservative Association and a friend of David Cameron, who lives in that constituency.
The former Chief of Staff to Mr Cameron's successor, Theresa May is ex-MP Gavin, now Lord, Barwell.
The Consultancy UK website reveals he became a non-executive advisor to engineering consultancy firm Arcadis in June, one month after helping them to a £1.5 million business consultancy contract with the Ministry of Justice 'during Covid 19′.
Prayer
Psalm 14:1 The fool hath said in his heart, There is no God. They are corrupt, they have done abominable works, there is none that doeth good. 4 Have all the workers of iniquity no knowledge? who eat up my people as they eat bread, and call not upon the LORD.
Matt 10:26 Fear them not therefore: for there is nothing covered, that shall not be revealed; and hid, that shall not be known.
We thank God for the National Audit Office and for journalists who first uncovered this story and thank God we have been able to build upon it and verify the facts. It reveals terrible incompetence and lack of any concern or 'due diligence' about spending public money wisely, despite what the Government may claim.
Above all it reveals a level of corruption and cronyism which if it were to happen in the developing world would be the subject of condemnation from politicians in the UK. Yet this is the UK, and the monies involved in this scandal are of a proportion a corrupt African politician could only dream of.
Pray these people may be called to account:
Luke 16:1 And he said also unto his disciples, There was a certain rich man, which had a steward; and the same was accused unto him that he had wasted his goods. 2 And he called him, and said unto him, How is it that I hear this of thee? give an account of thy stewardship; for thou mayest be no longer steward.
And pray for repentance in Her Majesty's ministers and all our ruling class:
Isaiah 45:6 That they may know from the rising of the sun, and from the west, that there is none beside me. I am the LORD, and there is none else.
We appreciate your support – without it we can't do our research and help inform your prayers.
So click below to join Christian Voice and stand up for the King of kings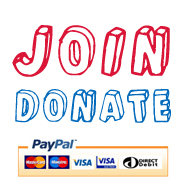 Click on the social media links below to share this post: