As MPs get ready to vote on the Government's Tiers for England, an academic report reveals that their figures on Covid 'cases' and deaths are all a work of fiction.
Professor Mike Yeadon together with Clare Craig, Jonathan Engler and Christian McNeill have published a paper today showing that neither the Polymerase Chain Reaction (PCR) test, nor the figures for Covid deaths, can be taken at face value. In particular, they reveal the PCR test is worse than useless. Their paper is entitled 'PCR-Based Covid Testing Has Failed.'
The academics have sent a copy of their paper to every MP. We are now urging you to use this link to the Parliament website to email your MP and demand the end to all restrictioins, masks, anti-social distancing, across the whole UK. Ask you MP to vote against the Government proposals.
It would be good to include a link to the paper itself in your email. The paper is linked HERE. If you prefer to send a link to a PDF without 'Lockdown Sceptics' all over it, the PDF is linked HERE. You can even download the PDF to your computer and attach it if you wish. Some MPs may not like to open attachments.
'The Problem'
In their paper, the authors set out what they see as 'The problem'.
They say: 'Across Europe, including in the UK, we see the following:
'Daily 'cases' sky-rocketed in Europe as Autumn arrived.
'Daily deaths labelled as 'Covid deaths' rose in line with 'cases' – to levels apparently higher than at the Spring peak.
'BUT: Total all-cause mortality does not reflect the above.
'What is behind this conundrum?'
They go on: 'The central thesis of this paper is that we have a major problem with PCR-testing. This is distorting policy and creating the illusion that we are in a serious pandemic when in fact we are not. This is causing:
'Excess deaths due to restricted access to the NHS.
'An NHS staffing crisis which is exacerbating matters.
'Unprecedented assaults on civil liberties and the economy.'
They propose: 'Stop mass-testing using PCR in the UK and replace with Lateral Flow Tests where required.' They have other recommendations in their document, including redefining what an 'outbreak' is and overturning the current totalitarian Ofcom ban on voices dissenting from the Government line.
Arguing over 'which tier' is a red herring
Note that the problems with the PCR test are beside the rows blowing up over whether this village or that town should be in this or that tier. The Government will happily talk for ever about the allocation of tiers, as Boris Johnson has been doing all today. It is a red herring. They key point to make to your MP is that the whole charade of lockdowns, restrictions and tiers has been based on false figures. Looked at dispassionately, there has been no 'second wave' and no undue load on the NHS. Even the vaunted 'R' number is now at 1.0, says the BBC.  People must be freed to go about their normal business.
The problem is, the Government have spent billions on the PCR tests. To admit they were a total waste of money would be a great step of humility which in the natural we are unlikely to see.
But with a vote due next week, let us pray the Lord will move hearts in answer to our prayer.
2Sam 23:3 The God of Israel said, the Rock of Israel spake to me, He that ruleth over men must be just, ruling in the fear of God.
Prov 15:33 The fear of the LORD is the instruction of wisdom; and before honour is humility.
Effects of lockdowns felt worldwide
Lockdowns here in the West have had devastating effects all over the world. People overseas depend on countries like the UK for work, particularly in the clothing industry. Here's a tragic story from Keep the Faith. They blame it on the coronavirus, but it's the lockdowns that have done it:
'Last year, Anjoli set up a tailoring business and paid off her debts. After years of unpaid slave labour, working in landlord's fields to pay off a debt, she trained as a tailor. Her life, in her own words, became a success story.
'Equipped with a new set of skills, and a sewing machine provided by Traidcraft Exchange, she paid off her debt and started to earn for herself and her family. But then the pandemic hit…
'"We had just finished repaying our entire previous loan through my tailoring work. I thought that I would not have to work anymore as a debt bonded labourer on other people's land. I had started dreaming. But the coronavirus didn't let my dream come true."
'It's not that her business is unviable – in ordinary times, tailoring provides a secure income. But when troubles come, the small luxuries are the first to go. No one in her village can afford to buy new clothes right now.'
Back to the money-lender
'With no other options to keep her family fed, Anjoli returned to the moneylender – borrowing money and rice, at extortionate interest rates. Coronavirus has forced the most vulnerable people backwards – back into slavery, debt and hopelessness. For Anjoli, the last few months have been humiliating. "Last month the moneylender came and forcibly removed the gold wedding ring from my husband's hand. It was given to him by my father."
'We can't let coronavirus take any more from the world's most vulnerable communities. This Christmas, we need to take action. Anjoli has skills, determination and a future full of potential – she's paid off her debts once before and she can do it again. But she needs a little help this Christmas – the support to get through this year, and get back on her feet.
'Together, we can prevent Coronavirus from forcing people like Anjoli back into slavery. Will you help?'
To donate to Traidcraft's fund for Anjoli and others like her, CLICK HERE. And please pray fervently into this situation.  The madness must stop. It is destroying lives both here and worldwide.  Gracious Lord, have mercy on us.
Hab 3:2 O LORD, I have heard thy speech, and was afraid: O LORD, revive thy work in the midst of the years, in the midst of the years make known; in wrath remember mercy.
We appreciate your support – without it we can't do our research and help inform your prayers.
So click below to join Christian Voice and stand up for the King of kings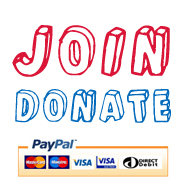 Click on the social media links below to share this post: