The Joint Committee on Human Rights (JCHR herafter) is calling for evidence on the application of freedom of expression. It has set a deadline of Sunday .31st January 2021.
A UK Parliamentary Joint Select Committee. It consists of twelve members, appointed from both the House of Commons and the House of Lords, to examine matters relating to human rights within the United Kingdom, as well as scrutinising every Government Bill for its compatibility with human rights.
Click here to see the membership of the Committee. By the grace of God it includes committed Christians Fiona Bruce MP, Lord Brabazon of Tara and Lord Trimble, but that appears to be it. We need to pray that the other members including chairman Harriet Harman MP hold the right to freedom of expression higher than some supposed right not to be offended.
Its webpage says: 'Freedom of expression is an essential foundation of democratic society, guaranteed by the common law and by Article 10 of the European Convention on Human Rights.
'The Joint Committee on Human Rights will investigate this issue. Our inquiry will focus on the following questions:
'Q1: Does hate speech law need to be updated or clarified as shifting social attitudes lead some to consider commonly held views hateful?
'Q2: Does current police guidance and practice on hate speech law help promote freedom of expression?
'Q3: Is there a need to review the wording and application of Public Space Protection Order (PSPO) legislation?
'Q4: What obligations does an employee have to their employer when expressing views on social media, and to what extent can, and should, employers respond to what their employees say on these platforms?
'Q5: Is greater clarity required to ensure the law is understood and fair?
'Q6: How has the situation changed in universities in the two years since the Committee's report on the issue?
'Q7: Does everyone have equal protection of their right to freedom of expression?
'The Joint Committee on Human Rights invites submissions of no more than 1,500 words from interested groups and individuals.
'If you would like to ask the Committee to accept your submission anonymously (meaning it will be published but without your name), or confidentially (meaning it won't be published at all), please say at the start of your evidence which of these you want to request.
'The Committee reserves the right to reject or redact any evidence as it sees fit, for example if third parties are named who may not have consented to their personal details being included in the submission.'
Writing your evidence
Your submission should:be concise – if over 3,000 words, include a short summary as well and include an introduction to you or your organisation and your reason for submitting evidence.
Your evidence must not already have been published elsewhere.
Uploading your evidence
Your uploaded file must be less than 25MB, be a single Word, ODT or RTF document and not contain logos
CLICK HERE then press the 'Continue' button at the bottom of the newly opened webpage to start. STOP PRESS: NOW CLOSED
There is no Q&A. After tapping in a few contact details you will proceed to a page where you upload your response to the JCHR as a document in Word or other recognised form.
Our own submission is HERE. (You will need to log in.)
The Christian Legal Centre's submission is HERE. It is good for a summary of cases of Christians penalised for speaking according to their faith. It is light on specific recommendations to the JCHR.
It would be perfectly in order for you to associate yourself with the submission from Christian Voice and / or the submission from Christian Legal Centre in your own submission. If you have a story to tell, all the better.
We appreciate your support – without it we can't do our research and help inform your prayers.
So click below to join Christian Voice and stand up for the King of kings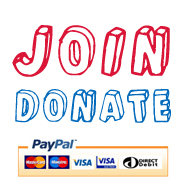 Click on the social media links below to share this post: