President Joe Biden has signed an order to give free reign to promote abortion across the developing world.
He has signed an order to rescind a Trump-era policy which banned funding for NGOs with a pro-abortion agenda.
Mexico City Policy
Deut 27:25 Cursed be he that taketh reward to slay an innocent person. And all the people shall say, Amen.
The "Mexico City Policy", which abortionists call the "global gag rule", prevents foreign groups which provide abortion services from receiving U.S. funding. The Policy was instituted by U.S. President Ronald Reagan in 1984. Since then, every Democrat president has repealed it and every Republican has put it straight back.
The Policy is named after the venue of the United Nations International Conference on Population and Development which was being held in the city when Mr Reagan announced it That is pleasantly ironic, given the pro-abortion stance of the UN agency involved in the conference (qv).
Almost $9 billion in U.S. foreign aid is at stake and will be distributed through USAID and NGOs like Planned Parenthood and Marie Stopes International. Advocacy groups like the US-based Center for Reproductive Rights (CRR) will also be in the money.
SRHR Agenda
  Romans 3:15 Their feet are swift to shed blood:
  Reuters News Agency reported the delight of Evelyne Opondo, Africa director at the CRR.
She said: "It's very, very good news. It sends a strong message that reproductive rights are human rights."
She is of course expressing nothing more than the SRHR (Sexual and Reproductive Health and Rights) agenda.
Sexual Health is code for promoting a condom culture to young people. Reproductive Health is code for abortion. Sexual Rights means pro-sodomy (and these days pro-trans) lobbying to lead to legalisation of these deviances, while Reproductive Rights involves campaigning to legalise the taking of innocent human life in the womb.
Prov 6:16 These six things doth the LORD hate: yea, seven are an abomination unto him: 17 A proud look, a lying tongue, and hands that shed innocent blood,
The 'reproductive rights are human rights' novelty was pushed by the United Nations Fund for Population Activities (UNFPA) at its Nairobi Summit in November 2019. The American Embassy led a push-back to assert that no international code of human rights includes any supposed 'right' to kill unborn children. That US initiative would never have happened had Hilary Clinton won the US presidency in 2016.  And nothing pro-life will be happening under Joe Biden and Kamala Harris.
Using language like soft snow
Of course women's rights groups are claiming the money will provide for 'life-saving services' in developing countries. For example, the aforesaid Evelyne Opondo told Reuters: "I'm hoping this will allow many clinics to reopen across Africa and save thousands of women's lives."
Ms Opondo said the closures had 'hit women in rural areas particularly hard'. She went on: "Women have died because they were not able to access facilities. They've died due to pregnancy and childbirth complications, and complications from unsafe abortions as well."
Prov 19:9 A false witness shall not be unpunished, and he that speaketh lies shall perish.
The truth is, there has never been any 'gag' or funding denied for true ante-natal services or midwifery, nor for dealing with the adverse consequences of abortions. Furthermore, it goes without saying that even a 'safe' abortion kills a child.  The ungodly use language like soft snow to obscure the contours of reality.
Developing world on high alert
Christians in the developing world will need to be extra vigilant for a renewed aggressive and newly-confident campaign from anti-Christian civil society groups spurred on by the decision from the Oval Office in Washington. We must also be even more active in the villages spreading a pro-life message, speaking of the truth behind abortion and encouraging a pro-life attitude and true respect for women and the children they nurture in what should be the safest place on God's earth.
Furthermore, there is a massive spiritual dimension. Legalised abortion is destroying the culture of the West as the judgment of God falls.
The kingdom of Satan draws strength from the shedding of innocent blood, whether that of a victim in the street or a child murdered by the abortion pills Mifepristone and Misoprostol.
In ancient times, people practiced human sacrifice, in particular infanticide. Abortion is our modern-day version of it. Even the people of Israel fell into these acts of witchcraft and paganism and defiled their land:
Psalm 106:37 Yea, they sacrificed their sons and their daughters unto devils, 38 And shed innocent blood, even the blood of their sons and of their daughters, whom they sacrificed unto the idols of Canaan: and the land was polluted with blood.
The wicked will fall
This morning, our Christian Voice Lamplight Bible Reading Plan took us to the book of Job and chapters 19 and 20.
Firstly, we were delighted in our house to be re-acquainted with Job's wonderful prophetic words:
Job 19:25 For I know that my redeemer liveth, and that he shall stand at the latter day upon the earth: 26 And though after my skin worms destroy this body, yet in my flesh shall I see God: 27 Whom I shall see for myself, and mine eyes shall behold, and not another;
Secondly, we understood the ultimate end of the Bidens and Opondos, the UNFPA's and IPPF's of this world and all the workers of iniquity, from the eternal truths spoken immediately after Job's declaration by his friend Zophar:
Job 20:4 Knowest thou not this of old, since man was placed upon earth, 5 That the triumphing of the wicked is short, and the joy of the hypocrite but for a moment? 6 Though his excellency mount up to the heavens, and his head reach unto the clouds; 7 Yet he shall perish for ever like his own dung: they which have seen him shall say, Where is he? 8 He shall fly away as a dream, and shall not be found: yea, he shall be chased away as a vision of the night.
Amen. That should encourage us that we are on the winning side, that the fair wind of God Almighty is in our sails. Pray that the wicked are exposed and confused and their devices brought to nothing. Pray for Christians across the developing world, that they be filled with the Holy Spirit and given a ready tongue as the darkness gathers over the world.
Our Lamplight Bible reading also took us to these words of the Lord Jesus this morning:
Luke 12:56 Ye hypocrites, ye can discern the face of the sky and of the earth; but how is it that ye do not discern this time?
Pray for your leaders! (Read Jer 29:7 & 1Tim 2:1-4.)
We appreciate your support – without it we can't do our research and help inform your prayers.
So click below to join Christian Voice and stand up for the King of kings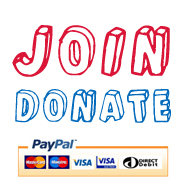 Click on the social media links below to share this post: