Ten Conservative MPs are in the race to become their party's leader and our next prime minister.
Ten Leadership Candidates
The candidates are:
Environment Secretary Michael Gove
Health Secretary Matt Hancock
Former Chief Whip Mark Harper
Foreign Secretary Jeremy Hunt
Home Secretary Sajid Javid
Former Foreign Secretary Boris Johnson
Previous Leader of the House Andrea Leadsom
Former Work and Pensions Secretary Esther McVey
Previous Brexit Secretary Dominic Raab
International Development Secretary Rory Stewart
Brexit votes
Only four opposed the 'May Deal', Mrs May's 'Withdrawal Agreement' with the EU. They are Mark Harper, Boris Johnson, Esther McVey and Dominic Raab. All four voted 'No' in the first two 'Meaningful Votes' held on 15th January and 12th March.
Nevertheless, all four caved in and voted for 'Meaningful Vote 3′ on 29th March. (But then again, so did Jacob Rees-Mogg.)
The other six leadership candidates all voted 'Aye' in each MV. Out of the six, Michael Gove and Andrea Leadsom are the only two who can also be regarded as Brexiteers. The other four are Remainers.
Brexit Strategy
So far as we can piece together, Jeremy Hunt's big idea is to carry on with the Theresa May strategy of trying to get the House of Commons to accept some kind of withdrawal agreement. Michael Gove would 'kick the can down the road' by seeking yet another Article 50 extension for negotiations.
Esther McVey, Dominic Raab and Boris Johnson have all pledged to take the UK out of the EU on 31st October. All, especially Miss McVey (Mrs Philip Davies), appear keen on No Deal if necessary. She and Mr Raab have said they would call a halt to the current session of Parliament if the Commons starts to get silly.
That is a process known as 'to prorogue' Parliament. Some say it is so politically unacceptable it just won't happen. The retort would be that Parliament trying to thwart the will of the people is undemocratic. Such a process would involve the Queen. Her Majesty is the only person who can actually prorogue Parliament. But HM acts on the advice of her ministers.
The Metro reports Mr Stewart said of Boris: 'If he tried to force no deal through he wouldn't be able to.' But Boris doesn't need to 'force' anything. If the new Prime Minister does nothing, brings forward no motions or 'MV's', No Deal happens by default on All Hallows Eve. That is the law.
Mr Stewart and Matt Hancock have both ruled out leaving on WTO terms.
Launch platforms
At the launch platforms, Mr Hancock said: 'I offer an emotionally-charged platform to improve lives that is rooted, rooted in objective fact.' What did he possibly mean?
Esther McVey pledged to 'sack' every Remainer in the cabinet prior to the 31st October leaving date if she became Prime Minister.
Sajid Javid pitched himself implausibly as an outsider, Mr Gove showed up as the sensible one, and Dominic Raab tried to come across as the tough guy who will get it done.
Jeremy Hunt and Boris Johnson both stressed unity and both linked delivering Brexit and defeating Jeremy Corbyn.
Life and abortion
Brexit is the big issue, but not the only one. The media have observed that Jeremy Hunt is pro-life. Indeed he voted to reduce the time limit on abortion to 12 weeks in 2008. Apparently he has promised Amber Rudd he would not be a pro-life premier. That was necessary to garner her support, so it seems. Why do women such as this Amber, Anna Soubry, Diana Johnson (author of the 'decriminalise abortion completely' bill), Jess Phillips etc so hate other women they want to bereave them of their children?
On this abortion issue Mr Hunt sadly failed to oppose Diana Johnson's Abortion Bill. The House has voted for it twice, on 13th March 2017 & 23rd October 2018. The Bill went to the back of the private member's bill queue. It is now in the long grass. The two votes were only symbolic. Nevertheless, one should expect a pro-life MP to oppose such an evil all the way. Of the ten leadership candidates, only Andrea Leadsom and Rory Stewart did that, in the 2018 vote.
At the other end of life, a bill to legalise euthanasia ('doctor-assisted dying') came along in September 2015. Those voting 'No' to it were Gove, Harper, Hunt, Johnson and Leadsom. The others abstained. Esther McVey was not an MP between 2015 and 2017.
Leadership Candidates on Sodomy
As Mayor of London, Boris Johnson showed himself relentless pro-gay. He supported every pro-sodomy initiative there was, as well as London 'gay pride'. He opposed pro-marriage initiatives, such as the ex-gay bus adverts proposed by Core Issues Trust in 2012 as the BBC reports here.
Previously, he was saying 'If gay marriage was OK – and I was uncertain on the issue – then I saw no reason in principle why a union should not be consecrated between three men, as well as two men; or indeed three men and a dog.' In the year 2000 he was accusing 'left-wing local authorities' of going about 'to waste taxpayers' money on idiotic and irrelevant homosexual instruction.' It is easy to see why some say he blows with the wind.
'No Outsiders'
Only Esther McVey voted against same-sex 'marriage' in 2013 and Andrea Leadsom abstained. All the others voted for it (except Boris, who was Mayor of London). Nevertheless, Michael Gove, Mark Harper and Jeremy Hunt at least voted in December 2009 to exempt churches from the requirement to hire gays and lesbians.
Recently, Esther McVey has spoken up for the parents in the No Outsiders row, setting herself at odds with Government policy and Education Secretary Damian Hinds, who has declared war on parents.  To see more, this brilliant article on Spiked Online sets out the issue very clearly indeed.
Just to show what we are up against, the Guardian reports comments by Angela Rayner MP.  She is Labour's shadow education secretary.  She said Miss McVey's arguments in favour of letting parents take young children out of LGBT education were "illegal, immoral and deeply dangerous".  Dangerous to whom or to what?  To activists' plans and the LGBT agenda.  But Ms Rayner was not finished:
"Esther McVey is not fit to be a candidate for PM and not fit to be an MP," she said.  Wow.
Crime and morality
In recent days, the media have been awash with stories of the candidates taking narcotics when they were younger.
All this must be a sign of the times. It is also a sign of the times that Mr Johnson's philandering is greeted by shrugs. His first marriage ended because of an affair with the childhood friend who would become his second wife. Now, after 25 years, and three more (documented) affairs, one of which led to Boris fathering an illegitimate child, his second wife has filed for divorce. It is all very modern and amicable.
Meanwhile, says the Daily Express, Boris is shacked up with his girlfriend, one Carrie Symonds.
Peace in the world
It took just three days for Boris to switch from a friendly pro-Russian stance to the Foreign Office line when he became Foreign Secretary in July 2016.
The current occupant, Jeremy Hunt, has continued the anti-Russian rhetoric. Only last month he described the state-owned Russian television channel RT as a 'weapon of disinformation'. Well, RT may not have a lot complementary to say about the UK, or the US for that matter. Nevertheless, despite that, on world affairs this author finds RT to be more trustworthy than the BBC.
Jeremy Hunt has spoken up for persecuted Christians overseas. He initiated the report by the Bishop of Truro, which we shall cover in due course. However, when the Christians are in Syria, and being persecuted by the jihadists the UK sponsored who are now holed up in Idlib province, Mr Hunt wants the Syrian Government and their Russian allies to go easy on the terrorists who are oppressing them.
All except Rory Stewart (who abstained) and Boris (who was not in the House) voted for war against Syria in August 2013. By the grace of God, David Cameron lost that vote. On the more limited operation against Islamic State, all the leadership candidates except Esther McVey (not in the House) voted 'Aye' on 2nd December 2015. An amendment calling for peace and reconstruction in Syria was defeated by 179 votes on the same night before the main motion went through with a majority of 174. See the Hansard report.
Foreign aid
Two leadership candidates have floated the idea of reallocating the money the UK currently sends as foreign aid. Dominic Raab would redirect £500m to create an international wildlife fund. Esther McVey is more radical. She would halve the current £14bn aid budget, directing £4bn to schools and £3bn to the police.
The UK's commitment to spend 0.7% of our Gross Domestic Product on foreign aid is now written into our law. That means there is a scramble to dispose of the money as the end of each financial year approaches. Moreover, 38% of the aid budget goes straight to UN agencies.
The 0.7% target means the UK is second only to the United States in the sheer amount of money we spend on foreign aid. But their £25bn is a far smaller proportion of GPD than our £14bn. We are the only member of G7 to meet the 0.7% target, laid down by the UN. Aid is becoming seen as neo-colonial. The UK uses foreign aid too often to promote immorality abroad. It can also depress local commodity prices, causing local hardship. African nations like Ghana are now moving 'beyond aid' with a smarter approach to adding value to their raw materials. The days of foreign aid may be drawing to a close.
Latest Brexit News
In the latest development in Parliament, Labour last night lost a motion which tried to grab control of proceedings on 25th June in order to bring in a Bill preventing a 'No Deal' Brexit on Halloween. The vote was 309 to 298. Seventeen Labour MPs abstained and ten voted against their leadership. Eleven Tory MPs abstained and ten voted with the Opposition.  Thank God for his grace and mercy.
Meanwhile, further revelations have emerged from the memoirs of Paul-Henri Spaak about how the architect of the EU ignored public opinion. If you don't know this name, you simply must click here for our article in which we ask if the EU was a Christian project or a Catholic plot. The answer may surprise you.
Finally, according to the Daily Express, the Duke of York is happy with Brexit. Asked by ITV news if UK entrepreneurs would succeed outside the EU he replied: 'I see no reason why not. Businesses we see could be successful either inside a large internal market, or operating in an even larger external market.' He stressed the 'even larger'.
Prince Andrew made the comments during an event organised by [email protected], a business-oriented charity the Duke of York founded to support entrepreneurs and help them expand their projects.
Who to pray for?
Who should we pray for to be elected? The one who terrifies the EU is Dominic Raab. When we factor in their stance on other issues, the strongest pro-family Brexiteer is Esther McVey. Frankly, the two most likely to be sent by the MPs for decision among Tory Party members are Boris Johnson and Jeremy Hunt. Mr Hunt is the Remainers' favourite, while Mr Johnson is being cast as the only one who can save the Party.
Of the two, Boris is the most likely to win the Conservative activists' votes and become Prime Minister. But all is in the hand of the Lord:
1Sam 2:7 The LORD maketh poor, and maketh rich: he bringeth low, and lifteth up.
Dan 2:21 And he changeth the times and the seasons: he removeth kings, and setteth up kings: he giveth wisdom unto the wise, and knowledge to them that know understanding:
Lord, grant repentance
When it becomes clearer who will be elected,'who to pray for' will take on a different meaning. It will no longer be 'which of the leadership candidates' do we petition the Lord to favour, but 'Lord, grant repentance.' We'll be praying for the most likely candidate and then the successful one to walk in God's ways and to be as hard as nails on a Halloween Brexit.  Another thing a new prime minister can and should do is sack Damian Hinds and appoint Esther McVey as Education Secretary.  The Bible says keeping God's commandments brings a blessing on the nation and on the one who leads:
Deut 11:22 For if ye shall diligently keep all these commandments which I command you, to do them, to love the LORD your God, to walk in all his ways, and to cleave unto him; … 25 There shall no man be able to stand before you:
Above all, pray for all these candidates, indeed for your own MP, to acknowledge God and learn righteousness as the Almighty sees it:
Prov 25:5 Take away the wicked from before the king, and his throne shall be established in righteousness.
We'll really appreciate your support
Click below to join Christian Voice and stand up for the King of kings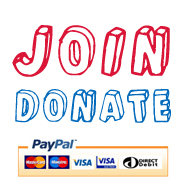 Click on the social media links below to share this post: