Head teachers are gathering in a meeting today in Westminster to defend gay lessons in the wake of parental protests around pro-gay propaganda being given to primary school children.
The meeting is organised by the National Association of Head Teachers and hosted by Emma Hardy (Labour) MP for Hull West and Hessle.  Homosexual activist Andrew Moffat, creater of 'No Outsiders' will attend.
'Opportunities' from New Regulations
Under a heading 'School leaders' parliamentary briefing on Relationships Education and equality', the NAHT web page says:
'Primary school leaders in some areas of the country have been the targets of campaigning, protests and abuse relating to their commitment to equality and diversity. LGBT+ inclusion has been the focus of these protests. Protesters have argued that this learning should not happen in primary schools and parents should be able to withdraw their children from it.
'On 11 June, school leaders on the front line will provide first-hand accounts of the challenges and opportunities that the announcement of the new regulations has meant for them, within our school communities.
'This briefing will take place on Tuesday 11 June from 3pm to 4pm in Committee Room 9 in the main House of Commons building.'
'No Outsiders' activist attending
'Speakers will include:
'Paul Whiteman – NAHT general secretary
Emma Hardy – MP for Hull West and Hessle
Nazir Afzal – former Crown Chief Prosecutor for North West (video contribution. This is the guy who was supposed to be 'mediating' between Parkfield School and the parents.)
Sara Khan – lead commissioner, Commission for Countering Extremism. (So if you stand up for your child against LGBT propaganda you are now an 'Extremist')
David Isaac – chair of the Equality and Human Rights Commission. (Gay activist and previous head of Stonewall. Here he is giving a lecture; look out for 13:50 and 1:06:10)
Jono Baggaley – CEO of the PSHE Association. (Only to be expected.)
Steve Edmonds – director of advice and guidance, National Governors Association. (What did he have to say?)
Sarah Hewitt-Clarkson – head teacher at Anderton Primary School, Birmingham. (Site of latest protests.)
Andrew Moffat – deputy head teacher, Parkfield Primary School, Birmingham. (Gay activist. Not a tecaher.)
Simon Kidwell – head teacher at Hartford Manor Primary School in Northwich, Cheshire. (What's going on there in Northwich?)
Dean Taylor – president, NAHT Wales and head teacher in Newport.
Rob Partington – head teacher, New Moston Primary School in Manchester, and Stonewall training partner. (Parents in Manchester beware.)
'If you would like to attend this critical briefing, please RSVP to [email protected]'
Prayer
Please pray for confusion in this meeting. May the Lord's enemies be scattered!
Psalm 144:6 Cast forth lightning, and scatter them: shoot out thine arrows, and destroy them.
Isa 41:16 Thou shalt fan them, and the wind shall carry them away, and the whirlwind shall scatter them: and thou shalt rejoice in the LORD, and shalt glory in the Holy One of Israel.
We'll really appreciate your support
Click below to join Christian Voice and stand up for the King of kings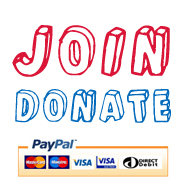 Click on the social media links below to share this post: