A joint statement by eleven nations on the last day of the UNFPA Summit in Nairobi condemned UNFPA without mentioning the UN population agency by name.
The UN's Fund for Population activities had hoped the jamboree would pass off without controversy. They wanted to counter 'the push-back' against homosexuality and abortion in the developing world. They would be disappointed.
Previous articles
Opposition grows to UNFPA Summit
West Funds UNFPA abortion push
Nairobi's pro-abortion conference hides behind 'reproductive rights'
Kenya to host LGBT funding meeting
(All our links open automatically in a new tab, on desktops & laptops, anyway.)
Press conference
Firstly, the United States, flanked by ambassadors from Brazil, Belarus, Egypt, Haiti, Hungary, Libya, Poland, Senegal, St. Lucia, and Uganda, held a press conference on 14th November 2019.
The US Special Representative for Global Women's Health, Valerie Huber read a Statement. This reminded 'both those gathered and those watching' of the original aims of ICPD. The International Conference on Population and Development (ICPD) was held in Cairo in 1994. Its stated objectives and actions seem dated now. They saw 'critical challenges and interrelationships between population and sustained economic growth'. They placed it 'in the context of sustainable development.'
Before the Statement, the Press Conference heard from Kenyan MPs Hon Chris Wamalwa, and Hon Jennifer Shamalla. Although Kenyan President Uhuru Kenyatta and Deputy William Rutu steered clear of abortion and homosexuality when opening and closing the Summit respectively, these two MPs gave the press corps both barrels.
Parallel Conference
Secondly, Kenya Christian Professionals organised their own conference and also issued a statement. International ambassadors also addressed one session.
According to C-Fam, 'The parallel conference included a high-level intergovernmental event with government representatives of the United States, Hungary, Poland, Brazil, Kenya and the Holy See Nuncio. They affirmed their governments commitment to policy that foster strong families and protects unborn life and criticized UNFPA for going beyond the mandate established at the ICPD 25 years ago.
This article on LifeSite News is also worth reading.
Taking Cairo too far
The concern of the Eleven was that UNFPA and the Scandinavian nations behind the Nairobi Summit were taking Cairo too far.
A pre-summit document from UNFPA spoke of an 'ambition'. This was 'how countries can move towards universal access to sexual and reproductive health and rights'. That would be 'an essential part of universal health coverage'.
'Sexual rights' is shorthand for liberalising laws aganist homosexuality, while 'reproductive rights' refers to abortion.
1994 Cairo Declaration
Helpfully, UNFPA itself carries the original 1994 Cairo Declaration on its website. There are three mentions of 'reproductive health'. All are in the context of family planning. But national governments must respect 'their own national and cultural identity, values and tradition'.
There is no mention of 'reproductive rights', 'sexual health' or 'sexual rights' in the Cairo Declaration at all. Consequently there is no 'reproductive right' to abortion'. However the Declaration was not explicitly pro-life. It called upon national Governments 'to reduce the need for abortion by providing universal access to family planning information and services.'
Contraception increases abortion
The Declaration blithely assumes that 'access to family planning information and services' reduces 'the need for abortion'. However, that is simply not true.
Eighteen years before Cairo, British abortionist Dr Judith Bury, of Brook Advisory Centres, let the cat out of the bag. In 1981 she said "…women…have come to request [abortions] when contraception fails. There is overwhelming evidence that, contrary to what you might expect, the provision of contraception leads to an increase in the abortion rate."
Comprehensive Sexuality Education
The Nairobi Summit was also promoting what is termed 'Comprehensive Sexuality Education' or CSE. This assault on the innocence of children figures nowhere in the Cairo Declaration.
Indeed, education in the Declaration had one single purpose. It was set solely in the context of increasing the wellbeing of women and girls. It would do that by bettering their health-care and developing their opportunities. Yes, it spoke of the feminist mantra of 'women's empowerment'. But 'sex education' of any kind was not there.
ICPD Program of Action
The UNFPA draw heavily on the ICPD Program of Action. This document, parallel to the Cairo Declaration, runs to 296 pages. It does contain references to 'reproductive rights' but these are nowhere defined, let alone to include a supposed 'right' to abortion. Indeed, the Government of Honduras entered a reservation in the document to clarify matters. It said the terms "'reproductive rights' and 'sexual rights'" … "do not include 'abortion' or 'termination of pregnancy'."
There is no reference to 'legalisation of abortion' or 'legal abortion'. Indeed, the Programme states:
'7.24 Governments should take appropriate steps to help women avoid abortion, which in no case should be promoted as a method of family planning, and in all cases provide for the humane treatment and counselling of women who have had recourse to abortion.'
Consensus
The Program of Action was passed by consensus. It was then 'endorsed by the United Nations (UN) General Assembly in its resolution 49/128 of December 19, 1994.' 'Consensus' is important in interantional law. If enough nations agree on something it begins to have a certain standing.
Therefore the Statement clarifies this point. 'UN Member States were able to join consensus because the ICPD Program of Action preamble paragraph 1.15 made clear that the conference did not create any new international human rights, and that "the implementation of the recommendations contained in the Programme of Action is the sovereign right of each country, consistent with national laws and development priorities, with full respect for the various religious and ethical values and cultural backgrounds of its people, and in conformity with universally recognized international human rights".'
Ambiguous terms
When it came to the 'rights' element in the context of 'consensus' the Eleven did not hold back. 'We are also concerned about the content of some of the key priorities of this Summit. We do not support references in international documents to ambiguous terms and expressions, such as sexual and reproductive health and rights (SRHR), which do not enjoy international consensus, nor contemplates the reservations and caveats incorporated into the Cairo outcome. In addition, the use of the term SRHR may be used to actively promote practices like abortion. There is no international right to abortion; in fact, international law clearly states that "[e]veryone has the right to life" (e.g. Article 3 of the Universal Declaration of Human Rights). '
No transparency
The Statement also condemned the Nairobi Summit for lack of transparency and inclusiveness. Cairo 'was negotiated and implemented with and by the entire UN General Assembly membership'. In contrast, 'only a small handful of governments were consulted on the planning and modalities of the 2019 Nairobi Summit'. (Mostly it was the Scandinavians.)
It follows, 'outcomes from this summit are not intergovernmentally negotiated, nor are they the result of a consensus process. As a result, they should not be considered normative, nor should they appear in future documents as intergovernmentally-agreed language.'
Pro-family and pro-life nations will no doubt be on the alert for any sign of UNFPA language creeping in international documents. UNFPA will never bring its works to the light of the full UN. The Statment of the Eleven is clear. Without such universal acceptance, 'no ICPD follow-on document has consensual weight or standing amongst governments.'
The value of Trump
It is worth saying that such a statement would never have been possible if Hilary Clinton had been elected President of the United States in 2016, the Statement of the Eleven would never have happened. It is oinly because of the staunch pro-life stand of the Trump administration that the Nairobi Summit was so roundly condemned.
So Almighty God plays a long game, and we should praise his name for all he did during the Summit. We were able to give out around 2,000 pro-life leaflets peacefully to delegates queuing for the Summit. Most were distributed on Tuesday. And when we do the little things, we can leave it to the Lord to work miracles. The Statement of the Eleven is one of those.
Just remember, there is all to pray for as the US elections 2020 come ever closer.
Dan 2:21 And he changeth the times and the seasons: he removeth kings, and setteth up kings: he giveth wisdom unto the wise, and knowledge to them that know understanding:
Opposing the UNFPA culture of death will need provision: We'll really appreciate your support
Click below to join Christian Voice and stand up for the King of kings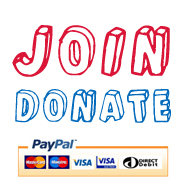 Click on the social media links below to share this post: