A major conference to promote contraception, feminism and legalised abortion is to take place in Nairobi this autumn.
25 years from ICPD Cairo
From 12th-14th November, the Government of Kenya, the Government of Denmark and the United Nations Fund for Population Activities (UNFPA) are convening the Nairobi Summit. The high-level conference aims to advance the reproductive rights (pro-abortion) agenda of the International Conference on Population and Development (ICPD), which took place in Cairo in 1994.
This year marks the 25th anniversary of the Cairo event which involved 179 governments. A UNFPA webpage jumps on the environmentalist bandwagon.  It claims 'reproductive health, women's empowerment and gender equality are the pathway to sustainable development.'
For the population controllers of UNFPA, there are already too many Africans. Abortion is illegal in Kenya, as in much of Africa. However, Marie Stopes clinics operate openly in the country carrying out illegal abortions. There is money to be made by the likes of Marie Stopes and International Planned Parenthood, and killing the continent's children would make it a win-win for them.
Deut 27:25 Cursed be he that taketh reward to slay an innocent person. And all the people shall say, Amen.
Decision-making
A tweet on @UNFPA from Amina J Mohammed, UN Deputy Secretary-General articulates the feminism link: 'UNFPA is the @UN's torchlight for the millions of women in the last 50 years who have struggled to obtain their rights to decision-making over their lives and bodies.'
Dr. Natalia Kanem, UNFPA's Executive Director, took up the theme at an event in the Kibera informal settlement in Nairobi in March (pictures above and below).
The event, held on International Women's Day, was 'a celebration of women leaders and innovators. It was also an opportunity to call on national and international authorities to uphold the rights of girls and women, and to highlight the need for their increased representation in leadership and governance.'
We must acknowledge that some of what UNFPA does is good. We praise their campaigning against female genital mutilation. Grants for sanitary products for school-girls given to organisations like Genesis Care are to be commended.
Abortion and feminism
But Dr. Kanem was in Kibera to promote the Nairobi Summit on ICPD25, to, as she put it, 'convene activists, governments and leaders to commit to realising sexual and reproductive health and rights for all.' Reproductive rights is code for universal abortion on demand.
Gen 4:10  And (God) said (to Cain), What hast thou done? the voice of thy brother's blood crieth unto me from the ground. 
The feminist angle was pushed by the contention that 'Gender inequality poses a significant barrier to the health and welfare of Kenyan women and girls.' The argument for the alleged inequality was based on 'a 2014 survey'. This, it was said, showed 'married women have less control over their earnings than married men, and less decision-making power over their own health and health-care needs.'
In addition: 'Forty-five per cent of women have experienced physical violence, and 14 per cent have experienced sexual violence, according to the survey'.
The actual figures
We looked up the report, which is entitled 'Kenya Demographic and Health Survey 2014′. It was financed by the Kenyan Government and the Kenya National Bureau of Statistics. It runs to over six hundred pages.
To take the violence issue first, indeed, 'Forty-five percent of women … have experienced physical violence', but so had 44% of men.
Indeed, 14% of women had experienced sexual violence at least once in their lifetime, but so had 6% of men. Tables 14.9.1 and 14.9.2 reveal that 19.7% of women have suffered unintentional injury compared with 33% of men. It is far more dangerous to be a man than to be a woman in Kenya, or indeed, as figures show, anywhere in the world.
Women are 'empowered'
Section 15 covers 'Women's empowerment and demographic and health outcomes.' Table 15.3 shows 49.4% of wives decide themselves how their cash earnings are used. For 41.2% it is a joint decision. Men decide how their woman's cash earnings are used 8.7% of the time. For men's cash earnings, 42.0% of husbands get to decide how their own cash earnings are used. It's a joint decision 48.6% of the time, and their woman decides in 8.9% of cases. So married women actually have more decision power over both their cash earnings and those of their husbands than do married men. That is the precise opposite to what Dr Kanem claimed.
On the matter of decisions about health, women said they decided about their own health care 38.6% of the time, their husband decided 20.9% of the time, 40.1% reported it was a joint decision. Men said a joint decision over their own health happened 42.2 % of the time, they decided on their own 51.3% of cases, and their wife decided for them on 5.9% of occasions.
But on major household purchases, wives said they decided 19.6% of them, their husbands 27% and jointly 52.9%. Husbands thought it was their decision 33.6% of the time, their wife's just 9.7% and jointly 56.1%. So recollections are sometimes unreliable, no matter how many respondents you have – and for the Kenya survey it is well up in the tens of thousands. But seriously, Dr Kanem, where is the problem?
Joint decisions
The report is encouraging inasmuch as so many joint decisions are made in real families. Nevertheless, UNFPA feminists like Dr Kanem want to set women against men. They really believe men and women do or should exist independently. Hence the insistence that the more women control the disposal of their own earnings the better. But in the real world we co-exist in families and chat about decisions. Yes, there are autocratic men and bossy women.  However, in general, husbands and wives bump along together recognising they live in a mini-commonwealth where both benefit from their communal earnings and property.
It is great to hear of women starting up enterprises.  Equally, godly women want their husband to succeed financially and provide for their family as the primary earner:
1Tim 5:8 But if any provide not for his own, and specially for those of his own house, he hath denied the faith, and is worse than an infidel.
Sadly, in most economies around the world, fewer men earn a family wage and increasingly both parents have to be out earning. But 'women's empowerment' is looking at the challenge through the wrong lens. Family empowerment should be the watchword. Even the entrepreneurial wife from Proverbs 31 has the trust and carries the authority of her husband. Above all she fears the Lord who gave her as a helper to her husband. And she enjoys the reward just as much as the average woman in Kenya:
Pro 31:31  Give her of the fruit of her hands; and let her own works praise her in the gates. 
Support in Parliament
A leading parliamentarian attended the Kibera event. Nairobi County Women Representative Esther Passaris affirmed her intention to work in Parliament with the Women's Parliamentary Caucus to support the work of UNFPA. 'Every woman should also able to access' family planning, she said.
'As Kenyan women we're committed to your cause and will lobby with other policy makers to pass legislation that is favourable to women's rights and their advancement,' added Ms. Passaris.
Any belief that this Esther only meant contraception by 'family planning' is dispelled by her actions against pro-life posters erected around Nairobi by Sozo Church of God.
Pro-life Posters
Thirteen billboards and posters near traffic lights and on electricity poles along Nairobi's main roads state 'Abortion is Murder!' or 'Shut down abortion clinics!' or 'shut down abortion clinics' under a picture of a pre-born baby. Another reads: 'Your mother gave you a chance, it wasn't easy then too. Give your baby a chance!'
It appears the posters went up under a company run by Rep Passaris called Adopt-a-light. The company sells adverting on street lamps. The advertising pays for the light to stay on.
Esther Passaris first gave a verbal notice to Sozo Church of God notifying the church that Adopt-a-light would pull down the billboards .  However, she then took matters into her own hands and pulled down the pro-life billboards without a notice or refund to the church.
Prov 29:7 The righteous considereth the cause of the poor: but the wicked regardeth not to know it.
Reverend Catherine Oganga, who is in charge of the billboards project, is taking legal action.  She also has a petition on CitizenGo appealing to His Excellency Mike Sonko, Governor of Nairobi, who is known for being strongly pro-life.
The Kenyan Constitution states:
Article 26 Right to Life
(1) Every person has the right to life.
(2) The life of a person begins at conception.
(3) A person shall not be deprived of life intentionally, except to the extent authorised by this Constitution or other written law.
(4) Abortion is not permitted unless, in the opinion of a trained health professional, there is need for emergency treatment, or the life or health of the mother is in danger, or if permitted by any other written law.
Under Kenya's Penal Code, anyone who administers to or causes a woman to take, with the intent to procure a miscarriage, "any poison or other noxious things, or uses any force of any kind, or uses any other means whatever, is guilty of a felony and is liable to imprisonment for fourteen years" (art. 158, Penal Code, No. 24 (1967) 12 Laws of Kenya Cap. 63 (2005)). Articles 159 and 160 continue in the same vein.
Read and pray
READ: Gen 1:26-27, 4:10, 9:6; Deut 19:10, 30:19; 2Kings 8:12, 21:16; Psalm 94:16, 106:37-38, 139:13; Prov 6:16-17, 21:12, 24:11, 25:5; Isa 59:7; Jer 1:5, 7:6, 22:3, 23:14, 29:7; Luke 1:41-44; 1Tim 2:1-4; Rev 6:15-16.
PRAY: for a tide of prayer around the world against the Nairobi conference and against the evils of abortion and feminism. Pray for the Sozo church and their outreach and for Gov Sonko. The humanity of children in the womb is the abortionists' weak point. Pray the message of humanity of each of us made in the very image of God goes out loud and strong. Governments in Africa and Asia should be standing against this neo-colonialism. Pray for this ministry to be able to be in Nairobi to minister during the time of the conference.
See our earlier article here on Kenya hosting funding conference for LGBT>.
Proverbs 12:6 The words of the wicked are to lie in wait for blood: but the mouth of the upright shall deliver them. 
This mission will need provision: We'll really appreciate your support
Click below to join Christian Voice and stand up for the King of kings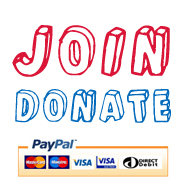 Click on the social media links below to share this post: