Is Hon Esther Passaris MP a force for good or evil in Kenya? Christian Voice flagged up her support for the UNPFA's divisive ICDP25 Nairobi Summit back in August this year.
(Note: All our links open in a new tab automatically, on desktops & laptops, at least. So no need to 'right-click'.)
We also reported on her action against a pro-life church in Nairobi. But she has won a string of awards, so are we missing something?
Political and family life
Wikipedia describes her thus: 'Esther Muthoni Passaris OGW is a Kenyan social entrepreneur, philanthropist and politician. She is the Nairobi County women representative in the bicameral Kenyan parliament, and a member of the Orange Democratic Movement Political Party.'
Honorable Esther M Passaris was born in Mombasa to a Greek father and a Kenyan Kikuyu mother. She attended the Aga Khan Academies for her primary and secondary education. She has been Nairobi Women Representative since 2013. She is – or was, some reports say she is divorce or separated – married to businessman Pius Mbugua Ngugi. They have two children together; Makenna Maria (24) and Lefteris Pierce (20)
Second wife
Pius Ngugi is a Kshilling billionaire and one of the most influential and wealthy persons in Kenya. He originates from Kiambu County, Kenya, but an article on TUKO says 'details on his early life are not clear to the public'. Pius Mbugua founded two companies, Kenya Nut and Thika Coffee Mills, which he owns to date. The farmer is Kenya's leading exporter of macadamia nuts. Mr Ngugi is also involved with the Tatu City project, and Kenya Alliance Insurance.
Esther Passaris is reportedly content with her husband's affairs, claiming: 'Because a man is not my God, my God is only one.' Ms Passaris is a Roman Catholic.
https://www.kenyans.co.ke/news/43029-5-popular-politicians-you-didnt-know-were-2nd-wives
Furthermore, Ms Passaris is, or was, in a polygamous setup with Pius Ngugi. Mr Ngugi is also married to Josephine Wambui Ngugi. They have children together.  And she has sadly been having continual trouble with her back.
Entrepreneur
The MP, 53, is obviously well connected and provided for, but she is aldso an entrepreneur in her own right Vital Voices describes her as 'a skilled marketing and public relations professional with over 20 years' experience'. It claims she established two businesses, 'namely Adopt A Light and Shaper Images Ltd.' There is scant (actually none, except for the Vital Voices reference) evidence of a Kenyan 'Shaper Images Ltd' (or even 'Sharper Images') on the web, but what of 'Adopt A Light'?
The company is based in Alpha Centre on Mombasa Road, Nairobi. Its website says it aims 'to steer advertising revenues into community development. The company was inspired by the need to achieve safer cities through the provision of adequate street lighting.'
'Ever-growing financial constraints' mean Kenyan city councils find it 'impossible' 'to install and maintain all existing streetlights', says the About page. Adopt a Light sells advertising and pays a rent to the city to enable it to maintain that particular street lamp. To be fair, that is a clever and socially-responsible idea. Esther Passaris chairs the company.
Pro-life posters
But it precisely this idea, and this company, which cast Esther Passaris herself in an unfavourable light.
Sozo Church, (Facebook page here) pastored by Reverend Catherine Oganga, paid for no fewer than thirteen billboards and posters on street lighting.
These were sited strategically near traffic lights and electricity poles along Nairobi's main roads. The messages read: 'Abortion is Murder!', 'Shut down abortion clinics!' and had pictures of pre-born babies. Another read: 'Your mother gave you a chance, it wasn't easy then too. Give your baby a chance!'
International Planned Parenthood is now based in Nairobi. Marie Stopes has four facilities in the city. Its Eastleigh clinic specialises in 'pregnancy crisis management'. So it was not surprising that pro-abortion activists soon saw the posters, got together and complained to Hon Passaris.
The Daily Nation newspaper observed: '… suffice to say that several NGOs — obviously with more spending power than Kageni-Oganga and her Sozo Church of God — had raised hackles against the billboards which they said were stigmatising women and girls seeking access to safe and legal abortion services.'
However, another article in the Nation newspaper reveals how Kathy Oganga's own story and the positive reaction to her campaign show the idea of 'stigma' is a red herring.
Pulled down the posters
Esther Passaris first gave a verbal notice to Sozo Church of God notifying the church that Adopt-a-light would pull down the billboards.
Next, a terse text from the firm associated with the Nairobi Woman Representative said: "Kindly note that we are not able to continue advertising for you as per our earlier communication. I had informed you very clearly that it is not possible to continue. Thanks."
However, Sozo say the MP then took matters into her own hands and pulled down the pro-life billboards herself, without, said Sozo, a notice or refund to the church.
Nation reports, however: 'The advertising firm has told the preacher that it would be refunding all the monies owed so the contract can be legally terminated.' We are currently unable to report they have done so.
Petition
Nevertheless, Pastor Oganga, who took personal charge of the billboards project, is considering legal action.
She also has a petition on CitizenGo appealing to His Excellency Mike Sonko, Governor of Nairobi, who is known for being strongly pro-life.
Interestingly, Hon Esther Passaris is also currently involved in a bizarre row with Governor Sonko, centred around what he says was an invitation to visit a room in Nairobi's Intercontinental Hotel.
Pro-abortion NGOs
The Nation blames the move to take down the posters on a 'coalition of pro-choice NGOs' who 'went into a celebratory mood, announcing the victory' as soon as Rep Passaris took them down. 'Success. The billboards came down in May' they whooped, going on to describe them as 'inaccurate and inflammatory anti-abortion billboards.' Quite what was inaccurate they didn't say, although we would not expect detail from that side.
Religion Unplugged names the eleven NGOs as the Center for Reproductive Rights, along with 'the Federation of Women Lawyers, Trust for Indigenous Culture and Health, Network for Adolescent and Youth of Africa, Red Tape, Ipas-Health Access Rights, Right Here Right Now, Kelin, Xhale Africa, Women's Link Worldwide, and Reproductive Health Network Kenya.'
We have not researched the financial details of every one, yet, but it is safe to say not one is funded by Kenyan money. Every single one of them will be receiving cash from pro-abortion foundations, companies and governments in the West.
Esther Passaris and 'She Decides'
Hon Passaris gushes about herself: 'Kenyan social entrepreneur, philanthropist, and politician. She is the Nairobi County women representative in the bicameral Kenyan parliament and a She Decides Kenya champion.'
So what is this 'She Decides'? We looked it up. The vision of She Decides is 'A world where every girl and woman can decide what to do with her body, with her life and with her future. Without question.' In other words, it is a hardline abortion-on-demand campaign.
She Decides Kenya was launched on 2nd March 2019 by 'the Royal Netherlands Embassy in Kenya, together with the Center for Reproductive Rights Africa Program and the Reproductive Health Network Kenya'. There's a surprise! The Dutch and two of the 11 NGOs which objected to the Sozo pro-life posters are funding 'She Decides Kenya'.
The webpage on She Decides says: 'With the launch of SheDecides Kenya, we hope to bring together partners and stakeholders to build pressure on the Government of Kenya to sign into the SheDecides manifesto. The launch will also be used to raise awareness on SheDecides and the effects of the global gag rule among Kenyans.' She Decides is a lobbying and propaganda machine. Should foreign embassies and NGOs be interfering in the internal affairs of sovereign nations? You decide.
UNFPA in Kibera
Back in March 2019, Esther Passaris took the head of UNFPA, Dr Natalia Kanem along to the Kibera informal settlement in Nairobi. No doubt they took armed bodyguards, because UNFPA described the area pejoratively as a 'slum'.
In reality, the settlement is a place where people are trying to earn a living, mirroring the world-wide trend of movement from the countryside to cities. This author moved in the opposite direction, but that's another story.
Every charity, NGO and UN agency wants a piece of Kibera. There are probably more jobs dependent on Kibera than the people in it. Anyway, the two immediately promoted 'reproductive rights' which is UN-speak for abortion on demand.
Women's Parliamentary Caucus
Esther Passaris affirmed in Kibera her intention to work in the Kenyan Parliament with the Women's Parliamentary Caucus to support the work of UNFPA. She unashamedly played the feminist card. However, defending abortion depends on feminism and feminism, according to feminist activists, depends on abortion (although pro-life feminists do exist). 'Every woman should also able to access' family planning, she said.
'As Kenyan women we're committed to your cause and will lobby with other policy makers to pass legislation that is favourable to women's rights and their advancement,' added the pro-abortion MP. Hon Passaris seriously believes women are advanced by killing their children in what should be the safest place on God's earth..
Passaris on homosexuality
Abortion is illegal in Kenya, except to save the life of the mother (not her 'lifestyle', as in the West.) Sodomy and other practices against nature are also against the law. Sections 162 and 165 of the Penal Code criminalises same sex unions and offenders face up to 14 years in jail. Moreover, the Kenyan Constitution does not recognise sexual relationships between people of same gender.
That has not stopped Hon Esther Passaris expressing support for homosexuality. However, she has not expressed such views inside the Kenyan parliament in any speech that we can discover.
Took to Twitter
On the contrary, in May this year, she took to Twitter to express her opinion over what the Standard newspaper described as 'the emotive issue of same-sex marriage.'
'In her post on her Twitter wall, she said: "I choose not to judge. Who are we to deny two consenting adults the joy of love and sex? It's time for us to live and let live. I wouldn't want to see any LGBTIQ+ Kenyan killed or thrown in jail just for being different".'
The expression 'LGBTIQ+' is straight out of the gay campaigners' handbook. Her stance led to a storm of protest from other Twitter users. One said: 'I thought u were better than this ?? We Africans will not allow such culture into our society. Let each organ play its designated role dont tempt God.'
https://af.reuters.com/article/topNews/idAFKCN1SU1M7-OZATP
Her post came as the High Court of Kenya ruled that same-sex marriage and relationships remain illegal and a criminal offence.
The TUKO website reported that three days later: 'Speaking in an interview with Radio Maisha on Monday, May 27, the vocal politician claimed there are many homosexuals in government offices, business spaces, family circles who Kenyans should learn to live with in harmony and accept them for who they are.'
Gay 'blonde moment'
Esther Passaris has not adopted her pro-gay views recently. Back in 2015 she jumped to what she thought was the defence of a homosexual athlete, only to find out 'Gay' was the man's name.
The Nairobi Star gloated: 'Replying to a tweet by Daily Nation titled "Drug-cheat Gay costs USA Olympic relay silver" , Passaris asked "@dailynation what's gay got to do with it?."
'Of course she thought Gay in this case meant sexual orientation, while in real sense it's the name of the athlete – Tyson Gay.'
The paper went on: 'You can imagine how KOT (Kenyans on Twitter) roasted her.' Many lampooned her light skin while Nairobi News accused her of a 'blonde moment'. (We should clarify Christian Voice does not regard blonde people in general as stupid, although it certainly was the blonde women queuing up for the Nairobi UNFPA Summit on Tuesday 12th November who were more inclined to refuse a pro-life leaflet than any other group.)
'El Cholo' said 'Passaris proved that lightskin theory.' Later that afternoon, @EstherPassaris owned up to 'definitely a blonde moment. Guilty as charged.'
A string of awards
In 2008 Esther Passaris was awarded the Order of Grand Warrior of Kenya (OGW) by then President of Kenya, Mwai Kibaki. She has also been given a string of other awards by the right-on global elite.
She received the 'Exceptional Women of Excellence' Award at the Women Economic Forum 2019 in India, New Delhi.
Also this year Rep Passaris received the Outstanding African Community Figure Award from Voice Achievers. This was 'for her contribution to the advancement of women and youth in Kenya.' (Voice Achievers Award is given to leaders who have demonstrated outstanding leadership in the political, corporate and social sphere.}
According to Wikipedia, other awards include:
2016 Most influential women in business and government by CEO Global, South Africa
2009 UN Habitat Business Awards by UN Habitat
2006 Mashiriki Innovations in Local Governance Award and National Human Settlement Award also by UN-HABITAT. That same year, Adopt-A-Light won Company of the Year Award.
2004 Hon Passaris was awarded the Eve Woman of the Year Award, Make a Difference Award and the Mayoral Achievement Award.
National Assembly
Wikipedia also tells us 'In the National Assembly, Hon. Passaris is an active member of the Committee on Health and the Special Funds Account Committee. She is also a founding member of the Kenya Parliamentary Caucus on Sustainable Development Goals (SDGs) & an active member of the Kenyan chapter of the African Parliamentarians Against Corruption (APNAC). 'Internationally, Hon Passaris is a member of the Global Tuberculous Caucus and the Global Equality Caucus.
'Esther Passaris is a known public figure in Kenya, who has sparked some controversy by her statements about other Kenyan politicians and businessmen. She has been a runner-up in Miss Kenya contest and is actively campaigning for the rights of women in Kenya.'
Feminist, pro-gay, pro-abortion
Some will accuse us of being one-sided, but we found it difficult to discover anything positive Esther Passaris has achieved as a 'social entrepreneur' apart from a football team.
Instead, a search of her name alone drags up a mixed bag of references. She is certainly a 'skilled marketing and public relations professional' but seems to put that to best use promoting herself. It is strange to find someone who is so completely pro-feminist, pro-abortion and pro-gay representing voters in socially-conservative Kenya.
CitizenGo Africa says: 'As evident in her and friends' social media she has been in meetings funded by pro-abortion groups and always promises these abortionists her support and her availability. While she pushes for the interests of these abortionists, she has forgotten those that voted for her are pro-life.' The group calls for a National Assembly motion to have Rep Passaris removed from public office.
In any event, the next parliamentary elections to the National Assembly will take place in August 2022. There is time for Hon Esther Passaris, OGW, MP either to repent or to dig herself into an even deeper hole.
Ezek 18:21 But if the wicked will turn from all his sins that he hath committed, and keep all my statutes, and do that which is lawful and right, he shall surely live, he shall not die. … 23 Have I any pleasure at all that the wicked should die? saith the Lord GOD: and not that he should return from his ways, and live? (KJV)
We can only make research articles like this one available to inform your prayer and action with your support. Click below to join Christian Voice and stand up for the King of kings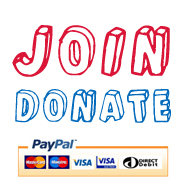 Click on the social media links below to share this post: