Sky News reports that Ministers will discuss today a Cabinet Office proposal to introduce vaccine and testing certificates for international travel.
Sky News has been told Foreign Secretary Dominic Raab has already signed off on the proposal. However, a government insider stressed there is "nervousness" about when such a system will even be announced publicly, let alone rolled out for use. After all, they are supposed to be a 'Conservative' administration.
Lev 25:17 Ye shall not therefore oppress one another; but thou shalt fear thy God: for I am the LORD your God. (KJV)
A briefing paper prepared ahead of the COVID operations meeting seen by Sky News said: "We should not set even speculative timelines on when this may change border measures." The policy will not be implemented until there is "sufficient scientific evidence" from the Government's advisory group known as SAGE on the effects of vaccine and testing certificates.
No denial of a U-turn
A Government spokesperson did not deny the plan, telling Sky News: "The UK Government, like most nations, wants to open up international travel in a responsible safe and fair manner and we continue to be guided by the science. We want to ensure there is an internationally recognised approach to enable travel and are working closely with international partners to do so."
Joshua 6:1 Now Jericho was straitly shut up because of the children of Israel: none went out, and none came in.
However, the Government has previously denied plans for vaccine passports. So why was £450,000 worth of Government grants given to eight schemes focused on developing digital immunity documentation?
When Lara Prendergast of the Spectator took a closer look, she found an idea gaining traction internationally.
International acceptance
The Prime Minister of Greece has proposed a system of vaccine passports, a global ID card scheme which identifies the vaccinated. His logic is: Greece depends on holidaymakers, vaccines speed up the return to normal life, immunisation passports could get tourists flying again. He'd like the EU to oversee it.
Denmark will start issuing vaccine passports this month, followed by Sweden, where identity cards and 'personal numbers' are already ubiquitous. Israel has introduced a 'green pass' for those who can prove their immunity status, which grants them access to shopping centres, gyms and museums. Joe Biden has asked for an evaluation of a vaccine ID scheme for Americans. Spain, Italy, Cyprus and Malta – all desperate to revive tourism – are in favour of vaccine passports. All they need is for other governments to give them the go-ahead.
Where will it end
Lara Prendergast says: 'But the application of vaccine passports will inevitably extend far beyond holidays. The safety-first mentality could spread into almost every area of modern life. One of the most appalling tragedies of the pandemic was the failure to protect the elderly in care homes. There's a clear moral case for those who work with the elderly to be able to prove they've been vaccinated. Hospitals can make the same argument. But convincing proof can only be issued by the NHS – or, rather, the Government. Without its backing, a vaccine passport system will never get off the ground. When it does, there's no telling where it will lead.
Prov 14:12 (cf 16:25) There is a way that seemeth right unto a man, but the end thereof are the ways of death.
'At first, it would just be a glorified doctor's note, to help you get on that longed-for flight to Greece. Later, it could exist to "reassure" your employer. The concern is that before long your freedom to move, to work, to do anything beyond sitting in your house may depend on whether or not you have had the latest Covid vaccine (be it Oxford, Pfizer, Moderna or another). The vaccine will give you more than just the prospect of immunity; it will grant you immuno-privilege. Freedom could be determined by the characteristics of your blood: good blood and bad blood.'
Where are conscience and freedom?
Gal 4:26 But Jerusalem which is above is free, which is the mother of us all.
Lara P. again: 'Polls say that about 85% of British adults are "likely" to take up the offer of a jab, but 15% have concerns.' That result may not reflect the true level of concerns; people tend to answer what they think the authorities would like to hear.
In addition, 'A recent Bristol University study found that almost two thirds of the British population are in favour of immunity passports, making them almost as popular as lockdown. Just 20% were strongly opposed: a figure that Professor Stephan Lewandowsky, who conducted the study, described as "surprisingly low", suggesting greater public acceptance of "privacy-encroaching technologies".' What has happened to our love of liberty?
Rev 13:16 And he causeth all, both small and great, rich and poor, free and bond, to receive a mark in their right hand, or in their foreheads:
People who can't have a vaccine for medical reasons might be granted an exemption. But will the wishes of others be taken into consideration, their rights protected, their religious views respected, if vaccine documentation is brought in?
Concern over black 'refusniks'
UK vaccine minister Nadim Zahawi MP admits 'vaccine refuseniks' 'skew heavily towards BAME communities.' This raises the prospect of vaccine passports deepening racial divisions.
The authorities are already panicking over the low take-up by ethnic minorities.
In New York, as RT reports only today, New York Governor Cuomo (Democrat, of course) has endorsed a patronising, 'cringeworthy' cartoon rap video to promote Covid-19 vaccine to African-Americans.
Needless to say, it is full of 'trust the doctor' and fails to address real concerns about vaccines at all. 1980s Rapper 'DMC' comes out with embarrassing lines like: 'If Doc says it's good, then trust me it's good,' and 'Time for us to trust and not debate the vaccine, believe it's safe to take.'
The old maxim was: 'Never trust anyone who says "Trust me".'
Psalm 2:4 He that sitteth in the heavens shall laugh: the Lord shall have them in derision.
Pro-lifers and conscience
Pro-lifers, mainly Christians, objecting to the use of cells derived from aborted babies in the manufacture of vaccines, are another group refusing to accept the vaccine.
We reported on foetal tissue use in vaccine manufacture here.
And what of those – the fit and healthy, the young, women, especially those of child-bearing years – who simply decide they have no fear of Covid-19 and are possibly at greater risk from an untested, unlicensed vaccine?
2Tim 1:7 For God hath not given us the spirit of fear; but of power, and of love, and of a sound mind.
If they bring in vaccine passports, a case could run all the way to the European Court of Human Rights.
Prayer and witness
However, in the meantime, use this link to the Parliament website to email your MP right now and object to the vaccine passport idea. Ask your MP: what provision is being made for those who in conscience, or on balance of probabilities, refuse the vaccine?
2Sam 23:3 The God of Israel said, the Rock of Israel spake to me, He that ruleth over men must be just, ruling in the fear of God.
Pray for the fear of God and his wisdom to descend on those who rule:
1Tim 2:1 I exhort therefore, that, first of all, supplications, prayers, intercessions, and giving of thanks, be made for all men; 2 For kings, and for all that are in authority; that we may lead a quiet and peaceable life in all godliness and honesty.
We appreciate your support – without it we can't do our research and help inform your prayers.
So click below to join Christian Voice and stand up for the King of kings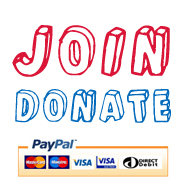 Click on the social media links below to share this post: