Well, I have now refused The Vaccine. Last Tuesday my phone rang and I saw the incoming phone call was from my GP.
Sure enough, it was the receptionist asking when I wanted to book in for a Covid vaccination.
In response, I told the dear lady my reasons why I would not be turning up. In order of seriousness:
1 Unethical
The vaccine is produced unethically. The manufacturing process uses cells from aborted babies. Sciencemag reports: 'At least five of the candidate COVID-19 vaccines use one of two human fetal cell lines: HEK-293, a kidney cell line widely used in research and industry that comes from a fetus aborted in about 1972; and PER.C6, a proprietary cell line owned by Janssen, a subsidiary of Johnson & Johnson, developed from retinal cells from an 18-week-old fetus aborted in 1985. Both cell lines were developed in the lab of molecular biologist Alex van der Eb at Leiden University.'
The website asserts that no woman had her baby aborted for the purpose of making vaccines. But that only makes it worse. Not only are the vaccine companies using foetal cell lines, but they did even ask the mothers' for their permission.
When I told this to the receptionist she responded, 'Yes, my mother won't have it for the same reason.' She went on, 'I'm not here to persuade anyone. I'm just booking appointments.' We'll come back to persuasion later.
2 Unlicensed
In the UK we have a Medicines and Healthcare products Regulatory Agency, aka the MHRA. It exists, as the name suggests, to regulate medicines and healthcare products. It evaluates them to ensure they are 'safe and efficacious' for public use. It its members are so persuaded, they issue a license for the said medicine or product.
None of the vaccines currently flooding the market has been licensed by the MHRA. The Agency has instead given a 'temporary authorisation'. On its website, the UK Government say this of one such authorisation::
'This temporary Authorisation under Regulation 174 permits the supply to and by the Crown of COVID-19 Vaccine AstraZeneca, based on the safety, quality and efficacy data submitted by AstraZeneca (AZ) to MHRA in the period from 24/09/2020 to 29/12/2020 December 2020.'
In a Downing Street briefing on 10th February, Boris Johnson said the vaccines are 'safe and effective'. That is his opinion, and one that is clearly at odds, at least so far, with that of the MHRA.
3 Untested
Which leads to my third reason for refusing the vaccine. It has not been adequately tested. That does not mean it is dangerous as such. It could be perfectly safe to the overwhelming majority. But we just do not know. The papers AstraZeneca submitted to the MHRA speak of a three month testing period. Those three months of tests were neither conducted on the very old nor the very young.
Vaccine funder Bill Gates said in an interview with BBC's Nicky Campbell in 2020 that two years is the minimum time for going some way to establish the safety of a vaccine. He said if you test a vaccine for just a year, you find many, but not all adverse effects, that may crop up in a year. Test it for two years, and you can be much more sure if it is safe.
Even then, said Mr Gates, the testing team will never find the adverse reactions which affect perhaps one in a hundred thousand. To protect vaccine manufacturers and persuade them to enter the market, governments indemnify them against claims, which could ruin them.
4 Infertility
I was not in a position to give possible effects on fertility as a reason for refusing a vaccine. However, for a woman of child-bearing age this would be of great concern if she were offered an mRNA vaccine such as that produced by Pfizer and Moderna.
In their latest update, dated 28th January 2021, the UK Department of Health say: 'Administration of the COVID-19 mRNA Vaccine BNT162b2 in pregnancy should only be considered when the potential benefits outweigh any potential risks for the mother and foetus.' Of course, nobody has yet evaluated the potential risks to allow a woman to make such a decision.
The same webpage, headlined 'Information for Health Professionals', also reports on 'a combined fertility and developmental toxicity study where female rats were intramuscularly administered with the COVID-19 mRNA Vaccine BNT162b2 prior to mating and during gestation' and asserts: 'There were no vaccine-related effects on female fertility, pregnancy, or embryo-foetal or offspring development.'
The DoH provide no reference or weblink at all for this toxicity study. A Public Assessment Report updated as recently as 11th December 2020 from the MHRA admits: 'A combined fertility and developmental study (including teratogenicity and postnatal investigations) in rats is ongoing.' That would appear to contradict the DoH.
Impact on Fertility
According to MHRA, information on the effect of the Pfizer jab on pregnancy and lactation is 'missing'. They recommend the vaccine is not used in these groups until studies conclude. In addition, possible adverse effects on fertility barely merit a mention, aside from the 'ongoing' study with rats.
Professor Mike Yeadon worked for Pfizer as Vice President and CSO of its allergy and respiratory research unit. In a letter to the European Medicines Agency, he and public health specialist Dr. Wolfgang Wodarg suggested the vaccine might block the formation of the placenta. They wrote: 'It must be absolutely ruled out that a vaccine against SARS-CoV-2 could trigger an immune reaction against syncytin-1, as otherwise infertility of indefinite duration could result in vaccinated women.'
The doctors did not say that the vaccine would definitely cause female infertility. But they raised an important question to which Pfizer responded, 'We are not commenting on this'. It appears Pfizer acknowledge there may be a problem. And if there is one, we won't know until, for a lot of young women, it is too late.
I would suggest, if you are a woman of child-bearing age or younger and you are determined to be vaccinated, plump for AstraZeneca or Sputnik V and avoid the mRNA versions such as Pfizer and Moderna.
5 Not that serious
It also happens that for young women without any co-morbidity Covid-19 is not that serious. The younger female demographic is the least likely to fall ill, and barely represented in fatalities at all.
Overall, the Covid disease, if a person falls ill with it at all, has a fatality rate of around 0.2% to 0.3%. Two or three people per thousand might succumb. Even then, better treatment, including Ivermectin, Remdesivir, hydroxychloroquine and monoclonal antibodies are all being used and evaluated. There is also now much more use of oxygen and less of the ventilators which were killing people last March. Covid-19 is about as serious as flu, for which we have never panicked or locked down.
That is not to minimise the loss of those who have died from it, but it is merely to put it all into perspective.
Keeping fit and healthy
Vitamins C and D and Zinc will all help boost the immune-system as will regular exercise. I was able to tell the receptionist I am a fit and healthy 60-plus. Above all, I have a policy of not injecting myself with things I don't need.
On top of that, my wife and I are confident we had the Covid in January 2020. We felt a bit fluey for a week or two then had a persistent dry cough for around three weeks.
No less a person that Professor Neil Ferguson testified by his nocturnal activities in early May last year that having had Covid confers immunity as good as any vaccine. The BBC reported him as saying: 'I acted in the belief that I was immune, having tested positive for coronavirus and completely isolated myself for almost two weeks after developing symptoms.'
Also, the papers have just reported on data from the King's College ZOE app, which has logged details from more than 700,000 vaccinations. It found those with a prior infection were far more likely to report side-effects than people who have not had the virus.
The difference between the two was particularly pronounced among those who had been given the Pfizer jab, increasing our concerns about mRNA vaccines in particular.
Personal Choice
My decision is based on the assumption that whether or not to accept the vaccine jab is entirely my valid personal choice. I am not swayed by emotional propaganda that it is my public 'duty' to put myself at risk from a vaccine jab in order, possibly, to protect others. They can have the vaccine if they choose or take appropriate precautions and rely on the Almighty:
Psalm 91:3 Surely he shall deliver thee from the snare of the fowler, and from the noisome pestilence. 4 He shall cover thee with his feathers, and under his wings shalt thou trust: his truth shall be thy shield and buckler. 5 Thou shalt not be afraid for the terror by night; nor for the arrow that flieth by day; 6 Nor for the pestilence that walketh in darkness; nor for the destruction that wasteth at noonday. 7 A thousand shall fall at thy side, and ten thousand at thy right hand; but it shall not come nigh thee.
Each of us can make his own decision. And mine is to refuse the Covid vaccine.
Prayer and Action
Do pray into this matter, pray for what you should do, act as a point of witness to others and remember to pray for your leaders wherever you are:
Jer 29:7 And seek the peace of the city whither I have caused you to be carried away captives, and pray unto the LORD for it: for in the peace thereof shall ye have peace.
Use this link to the UK Parliament website to email your MP and ask him to oppose any kind of vaccine passport.
We appreciate your support – without it we can't do our research and help inform your prayers.
So click below to join Christian Voice and stand up for the King of kings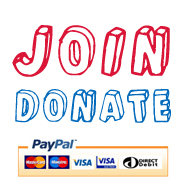 Click on the social media links below to share this post: