Failed Olympic Diver Tom Daley and his American screenwriter father-figure Dustin Lance Black are not 'having a baby together.'
According to the Metro newspaper, the two held a 'baby shower' over the weekend (April 2018).  That's when you invite your friends around, feed them and receive gifts for your baby.
And in this case, you wear the sort of vulgar sashes and head wear normally seen on a hen night.
When the pair told the world in February, Pink News was shocked they received abuse.  'It turns out that in 2018 a lot of people still aren't happy about two men having a baby together.  Earlier today Olympic diver Tom Daley and Oscar-winning screenwriter Dustin Lance Black announced they are having their first child,' gushed the homosexual rag.
Post-truth, post-shame
No, they are not having 'their' first child, Pink News.  Nor are they 'married'.  Nor is either of them the 'husband' of the other, as the BBC also claimed.  All this language is self-delusional at best.  At worst, it is yet another example of our 'post-truth, post-shame' society.  Our leaders and media don't know what is true any more and  they don't care.
Here is the uncomfortable truth.  One of them is having a child born by a paid surrogate mother.   Despite the identical sashes saying 'Daddy to be', the other has no relation to the baby at all.
Furthermore, this child is either a fashion accessory or a gay rights campaign.  Either way, it stinks.  Which one of them provided seed to artificially inseminate the mother?  Or, did they, no, stop, there is a danger of too much information.  They won't say, in any case.  They will pretend the child is 'theirs'.
And they will, in fact did, hold up an ultrasound picture of the baby in its mother's womb, whoever she is.
'Breeding machine'
Which prompted the homosexual magazine 'Advocate' to ask if women have become mere 'breeding machines' for celebrity dirty boys.  Sorry, gay couples.   (Well, what they do is dirty by any reasonable standard, and inherently unsanitary.)
In any case, Advocate poses a fair question. They quoted columnist Richard Littlejohn.   He asked: "But where's the mum, the possessor of the womb which features in this photograph? She appears to have been written out of the script entirely."  Mr Littlejohn went on: "We are not told her identity, where she lives, or even when the baby is due.  She is merely the anonymous incubator."
Daley, 23 and Black, 43, got gay-married in May 2017 at Bovey Castle in Devon.  Daley's own father sadly died in May 2011.  I venture his son would never have turned gay had Robert Daley still been alive.    In fact, Pink News reported Mr Black revealed Daley is still attracted to women.  He said: "I don't know if I'll be in trouble for this; his head still turns for girls."
Who is the mother? And just who is the father?
In a radio broadcast, Black tried to say there would be loads of women in the child's life.  But that is not the point.  A baby needs its mother AND its father.  At some stage he or she will ask after his or her mother.  And an inquisitive child will want to know which of the charlatans is his actual, true father.  What will Black answer a growing child then?
God's way is for children to be born of a loving union between man and woman.  Such a relationship as the Bible describes is conspicuously absent in this case:
Genesis 2:24  Therefore shall a man leave his father and his mother, and shall cleave unto his wife: and they shall be one flesh.
Exodus 20:12  Honour thy father and thy mother: that thy days may be long upon the land which the LORD thy God giveth thee.
Commonwealth says 'No' to Tom Daley
If there is a silver lining, it is that Tom Daley's pro-sodomy calls to the 2018 Commonwealth Heads of Government went unheeded, at least in the short term.  He won gold with Dan Goodfellow in the synchronised diving at the Commonwealth Games.  Daley pulled out of the individual event.  He will be diving next in Russia in May.  The Star reports he is afraid to go.  Apparently, Russians collectively and the Russian Federation not being cool with sodomy is 'scary'.
Goodfellow was sidelined as Daley went off on his rant, according to the Guardian: "There are 37 countries where it's illegal to be who I am out of all the Commonwealth so hopefully we can reduce that number between now and (2022),"  Theresa May and Boris Johnson also joined in trying to force gay rights on the nations of the Commonwealth.  The Foreign Secretary even promised Tom Daley he would raise the matter.
Sadly, Belize, the Seychelles, Nauru and Mozambique have all recently decriminalised sodomy. The matter is before the courts in Trinidad and Tobago, Kenya, Botswana and India.  Sri Lanka has referenced 'sexual orientation' and 'gender identity' in its draft constitution.  All these cases have been brought as a result of behind-the-scenes agitation from the UK. Moreover, the homosexual activists in the various countries have been funded from the UK, the EU or the US or from individuals such as George Soros and his Open Society Foundations.  There is no indigenous locally-funded pro-gay activist group anywhere in the developing world, so far as we can make out.
Exodus 23:8  And thou shalt take no gift: for the gift blindeth the wise, and perverteth the words of the righteous.
Thank God for local opposition
Thank God for local opposition.  Indy100 quotes Trinidad bishop Victor Gill who condemns pressure from the UK to decriminalise same-sex acts as "neo-colonialism".  He voiced concern that "children should not be indoctrinated in school that homosexuality is normal".  We have experience in the UK that this is exactly what happens when sodomy is decriminalised.  The bishop went on: "Once the law is removed and it becomes legally right, then it will be right to be taught, then they want equal opportunity for services and so forth'.
But the final communique of the 2018 Commonwealth Heads of Government Meeting made no mention of 'sexuality', 'diversity', 'sexual health' or 'reproductive health'.  (The latter is code for abortion.)  'Transgender', let alone 'gays, 'lesbians', or 'homosexuality' did not merit a mention either.  Sadly, feminism, aka 'women's economic empowerment',  featured.  African nations have not yet noticed that the idea that only women and youth can be trusted to run businesses and increase wealth is deeply racist.  'Women's economic empowerment' is yet another fashionable cause in the UK's neo-colonialist agenda.
The wickedness the UK tries to force on other nations, added to our own rebellion against God's laws, on top of our warmongering, is bringing the judgment of God on this nation.  Pray for repentance in the Cabinet.
We'll really appreciate your support
Click below to join Christian Voice and stand up for the King of kings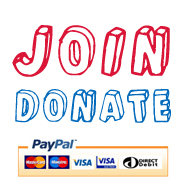 Click on the social media links below to share this post: