According to the BBC, England's chief inspector of schools is targetting what she calls 'fundamentalists' and 'religious extremists'.
Amanda Spielman, head of Ofsted, says some community leaders see schools as vehicles to 'indoctrinate impressionable minds'.
They use schools to narrow children's horizons and 'pervert education', she says. Some schools even promote 'extremist ideology'.
She is asking head teachers to confront those who foster what she terms 'extremist behaviour'.
Ofsted on 'Forms of liberalism'
'Rather than adopting a passive liberalism that says anything goes, for fear of causing offence, schools leaders should be promoting a muscular liberalism,' Ms Spielman said.  She was speaking today at a conference held by the Church of England in London.
'That sort of liberalism holds no truck for ideologies that seek to close minds or narrow opportunity.
'Occasionally that will mean taking uncomfortable decisions or having tough conversations.
'It means not assuming that the most conservative voices in a particular faith speak for everyone.'
She added: 'Ofsted inspectors are increasingly brought into contact with those who want to actively pervert the purpose of education'.
Extremist ideology
'Under the pretext of religious belief, they use education institutions, legal and illegal, to narrow young people's horizons, to isolate and segregate, and in the worst cases to indoctrinate impressionable minds with extremist ideology.
'Freedom of belief in the private sphere is paramount, but in our schools it is our responsibility to tackle those who actively undermine fundamental British values or equalities law.'
She is making the speech to support head teacher Neena Lall, of St Stephen's state primary in east London. Ms Lall has tried to prevent children under the age of eight from wearing the hijab in class. Generally speaking, Muslim girls, although not all of them, wear the hijab after the age of 10. Ms Lall also tried to stop younger pupils from taking part in Ramadan fasting during school hours.
'All forms of fundamentalism'
So far, so anti-Muslim, but naturally the Chief Inspector implied she also has Christian schools in her sights. Ofsted said Ms Spielman was not targeting the Islamic faith, but 'all forms of fundamentalism'.
A Department for Education official said: 'Extremism has no place in our society.
That's why we changed the law and the requirements on schools so that they have to actively promote the 'fundamental British values' of democracy, the rule of law, individual liberty, and the mutual respect and tolerance of those with different faiths and beliefs.
'If there are any allegations of schools promoting ideologies or discrimination in the classroom, we will not hesitate to take action.'
What it means for Christians
There are two ways of looking at this story. Maybe it really is all about Islam.  In this view, Ofsted is putting up a smokescreen with its 'all forms of fundamentalism' line.
Or perhaps Ofsted really have Christian schools in their sights. This view might make better sense.  There have already been disturbing accounts of Ofsted inspectors marking down Christian schools.
The Independent reported in January 2017: 'A number of Christian fundamentalist schools have been downgraded by government inspectors following an investigation by The Independent which revealed children at some schools that follow the Accelerated Christian Education (ACE) curriculum are taught that LGBT people are inferior and girls must submit to men.' There are 26 ACE schools registered in the UK.
According to the Daily Telegraph, 'Nine out of 10 schools linked to the Christian Education Europe network were deemed inadequate or said to be requiring improvement in their latest visit by the regulator in October 2016, despite most receiving positive feedback previously.
'Criticisms included failing to balance lessons on the creation with teaching about evolution and not addressing other faiths in class in deep enough detail.'
Christian school forced to close
And in November 2015, as a local paper reports, Cornerstone School in Epsom was forced to close. Ofsted reported pupils at the small Christian faith school in Epsom had 'a limited view of the world.' They were not 'open to the views of those who might have different beliefs than those offered by church members'.
In the Guardian's article, Ofsted reported: 'Pupils do not have sufficient opportunity to learn about and consider the lives of those who have a different religious faith or no faith.'
Headteacher Grahame Davies said: 'The mountain of demands made by Ofsted meant that, after over 27 years as headteacher, I felt I was not the person to take the school forward.
'Our unique setting means that this is much easier said than done, so the governors realised they had little option but to close the school.'
Parents' responsibility
Teaching about creation has been one other way in which Christian schools have incurred the wrath of Ofsted. So is teaching Biblical morality and not giving room to condom-based sex education.  The Bible shows the importance of sound teaching here, but it cuts both ways:
Prov 22:6 Train up a child in the way he should go: and when he is old, he will not depart from it.
Going further, parents have the responsibility for their children's education:
Deut 6:7 And thou shalt teach them diligently unto thy children, and shalt talk of them when thou sittest in thine house, and when thou walkest by the way, and when thou liest down, and when thou risest up.
The New Testament reinforces that doctrine:
Eph 6:4 And, ye fathers, provoke not your children to wrath: but bring them up in the nurture and admonition of the Lord.
It follows that Muslim parents have the right to bring up their children as they see fit. Nevertheless, they should not do this at public expense. If they are delegating the duty, as is their right, they should pay for it themselves.  Moreover, we should be clear.  They may not teach murder or treason.  However, teaching against the transient fashion of 'equalities law' may be a prophetic act, whoever does it.
Indoctrination
Muslims, however, prefer to have their cake and eat it. They put their children into state schools.  When there are enough Muslim children, they make sure the school becomes Islamic. However, the State will certainly inspect schools which have public funding. Moreover, if it finds that a Muslim clique has taken over, Ofsted should take action.  This was what happened in the Trojan Horse scandal in Birmingham.
But firstly, as is clear, even private schools are under the inspection regime. Secondly, Ofsted used the Trojan Horse problem to bring in the absurd 'British Values' idea, and try to compel all schools to become 'liberal' and 'tolerant' notably of perversion.
Amanda Spielman, head of Ofsted, says some community leaders see schools as vehicles to 'indoctrinate impressionable minds'. But Ofsted itself wants to 'indoctrinate impressionable minds' – in all schools. It will do that with its own liberal values.
Ofsted express outrage at schools 'promoting ideologies'. But every school does that.  Ofsted mean 'ideologies we do not share.'  We may feel a constitutional Christian State should insist on Christian ideology. But the elite are now overwhelmingly secularist, and they defend their privileged position by all means possible.
Home schoolers
Finally, home schoolers should be on guard.  Ofsted and its Scottish and Northern Irish equivalents will not stop until home schooling is either outlawed or registered. The Biblical idea of parents educating their children is anathema to the elite.
They believe the 'purpose of education' is to make children uncritical servants of the state.
Radical Christians or New Agers often head such households. Either way, the elite see them as places of insurrection against the system.
Do not think a clamp-down cannot happen. Home schooling is illegal in Germany.  Children will be taken away from home-schooling parents, as we reported here.
In 2009, an MP proposed outlawing home schooling in this jurisdiction.  The move led to a huge petition, in which Christian Voice was involved.   Our report on that is here.  And local authorities have been known to take children into care because they are being home-schooled.  You can find our report on such a travesty of justice in Medway here.
Be on high alert.
We'll really appreciate your support
Click below to join Christian Voice and stand up for the King of kings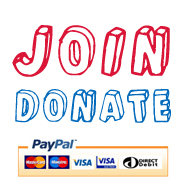 Click on the social media links below to share this post: