The MOD have enlisted a supposed Russian threat in their bid for more money. But are the armed forces now more keen on 'diversity' than effectiveness? What are they for in today's world?  And could they make cuts in their inflated levels of top brass?
Nick Carter: Russia Threat
First out of blocks was General Sir Nicholas Carter. The Chief of the General Staff was warning at the end of January that British forces must 'keep up' to counter an alleged Russia threat. General Carter said Moscow is building an increasingly aggressive and expeditionary force. It already boasts capabilities that outmatch UK forces, he said. Furthermore, last year Russia undertook simulated attacks across Northern Europe.
According to the Independent, the month before, the head of the Armed Forces spoke.  Air Chief Marshal Sir Stuart Peach claimed Russia poses a threat to Britain's internet access and trade.
Russia's "modernised" navy would be cutting underwater transcontinental cables. The UK had to bolster its naval forces to counter the threat, he went on.
Gavin Williamson: They'll kill thousands
Nick Carter had barely stepped from his podium when Rt Hon Gavin Williamson MP chimed in. The Daily Telegraph interviewed the Defence Secretary as its main front-page story on Friday last week. Russia was spying on Britain's critical national infrastructure, claimed the Secretary of State.
'The plan for the Russians won't be for landing craft to appear in the South Bay in Scarborough, and off Brighton Beach,' he said.
'What they [Russia] are looking at doing is they are going to be thinking "How can we just cause so much pain to Britain?" Damage its economy, rip its infrastructure apart, actually cause thousands and thousands and thousands of deaths, but actually have an element of creating total chaos within the country.'
Gavin Williamson asserted that Moscow had been researching the UK's critical infrastructure and how it connected to Continental power supplies with a view to creating 'panic' and 'chaos.'
'Scaremongering'
But energy experts said Mr Williamson's claims were scaremongering. As the Guardian put it, the lights were 'unlikely to go out even if the electricity interconnectors, which supply about 5% of UK power, were somehow cut off.'
"It does sound a bit like scaremongering really. If you take out one interconnector it's clear the UK can survive. We saw that last year with the one to France," said Jonathan Marshall, energy analyst at the ECIU thinktank, referring to a major power cable to France running at half capacity after it was damaged by a storm.
John Feddersen, the chief executive of Aurora Energy Research, agreed. "Electricity is not a major problem, we've got a decent amount of capacity. No house lights are going to go out," he said.
The Daily Express ventured Mr Williamson's outburst was timed to deflect attention from an embarrassing story about him.
Non-existent Russian Threat
With virtually the whole of the Ministry of Defence talking up some kind of a threat from Russia, it is good to remind ourselves there is no actual threat to British interests from Russia at all. Of course the Russians will conduct scary exercises on their borders. NATO has enough forces spread across eastern Europe to convince the Russians they are under an imminent threat.
Britain currently has 800 infantry and 150 armoured personnel wasting their time and our money in the Baltics. The Americans sent 87 tanks to Poland this time last year. We reported on NATO's sabre-rattling at the time. It all creates jobs in the armaments manufacturers, for sure. But NATO and EU expansionism worries the Russians, who feel they have to stress their capability to respond.
Psalm 120:7 I am for peace: but when I speak, they are for war.
In reality, Russia can hardly govern its own vast territory. BAE Systems might not like it, but the Cold War is over. The Russians are neither our 'enemies' nor 'our adversaries'. They are our allies in the real fight against militant Islam. The military and associated politicians need to grow up and smarten up.
Equality & Diversity
However, if the armed forces really are serious about their operational ability, why do they divert their energies into something as non-productive as equality and diversity?
The British Army has a full general (one of only three) in charge of equality and diversity. General Sir James Rupert Everard, KCB, CBE (born 23 September 1962) serves as NATO's Deputy Supreme Allied Commander Europe. But General Everard is also, as Wikipedia puts it, a 'strong advocate of diversity'. General Everard has served as Patron of the Army LGBT Forum since 2010 when he was a Lt-General. He himself is not that way inclined, being married with three children.
Furthermore, Christian Voice has learned the General has a whole department at Home Command headquarters at Andover working on the subject. The unit must be commanded by a Major-General or Lt-General reporting directly to Gen Everard. It could even be Lt Gen Patrick Sanders, who is 'LGBT Champion for the Army'. (See 'Stonewall' below.)  Equality and Diversity is now the main focus of the British Army.
Diversity Statistics
But what good is all the emphasis on women, BME personnel and gays doing?
According to the UK Armed Forces Biannual Diversity Statistics of 1st October 2017, '18.8 per cent of service personnel declared a sexual orientation. There were 23.3 per cent of Officers and 17.8 per cent of Other Ranks declaring a sexual orientation.'
Now then, how many owned up to being homosexual? It might be more fashionable in today's armed forces to be homosexual, but in any event, the Biannual Diversity Statistics failed actually to give a heterosexual / bisexual / homosexual / transsexual / queer / intersex etc breakdown. So for all the money spent on diversity no-one knows. And who cares whether female representation in UK regular forces is stable at 10.3%?
The Bible, of course, shows God expects men to do the fighting, but it also stresses the virtue of peace.
Isaiah 9:7 Of the increase of his government and peace there shall be no end, upon the throne of David, and upon his kingdom, to order it, and to establish it with judgment and with justice from henceforth even for ever. The zeal of the LORD of hosts will perform this.
Black and Asian recruits
Turning to black and minority-ethnic personnel, here are figures from the same report. 'BAME personnel accounted for 10.5 per cent of intake into the UK Regular Forces in the 12 months to 30 September 2017.' But, according to the statistics for England and Wales alone, black people and Asians made up 10.8% of the population at the last count. Other 'non-whites' were 3.2%.
Talking about religion, Christians made up 71.9% of the total armed forces. 'No religion' was 25.5%. According to UK statistics, Hindus are outnumbered four-to-one by Muslims in the UK population. Despite that, Hindus provide 0.8% of the armed forces, double the Muslim 0.4%.
Given the reluctance of Muslims to join the armed forces, the Army, Navy and Air Force are not doing that bad. It could indeed be argued that recruitment should be colour-blind, and there is no need for a diversity unit at all.
Stonewall Equality Index
With General Everard in charge of appeasing the LGBT lobby, it comes as no surprise that the Army has made the 'Stonewall 100 list'.  It even boasts about it on its website.
'The British Army is delighted to be counted once again, as one of the top 100 employers in Stonewall's Workplace Equality Index 2018. This listing is prestigious (sic) as it is judged against more than 430 organisations and companies. It is also testament to the increasingly inclusive environment within the Army', it simpers.
"We are delighted to be included in Stonewall's listing of Top 100 employers," says Lt Gen Patrick Sanders, Commander Field Army and LGBT Champion for the Army. "It recognises our commitment to diversity and the importance we place on allowing soldiers to be themselves.
Darren Towers, Executive Director, Stonewall said: 'The British Army and all those who have made this year's Top 100 Employers list have done a fantastic job. Taking part in our Index shows real commitment to understanding and advancing LGBT equality. This year, for the first time, the Index looked at what employers were doing for trans equality in the workplace. This work is crucial.'
British Army Bedtime stories
On top of this, the Army gained ridicule in January for its latest recruiting campaign. Its previous 'Be the Best' adverts, (Here's one on YouTube), emphasised ruggedness and action. It showed the benefits of joining the army. That was all the qualifications in jobs you could train for. There was only a gentle nod towards black recruits.
But the latest (shown here) is more emotional ('emo') showing men under strain. Their mates are giving them coffee. Moreover, around half the section are black, making the video more aspirational than true. It has a 'This is Belonging' strap-line. One fully expects the Sergeant to read you a bedtime story if you are afraid of the dark.
Even the Philistines in the Bible could do better than that:
1Sam 4:9  Be strong, and quit yourselves like men, O ye Philistines, that ye be not servants unto the Hebrews, as they have been to you: quit yourselves like men, and fight.
Another ad features a cartoon baby and mummy, a Muslim bowing down on his prayer mat, and apparently, someone asking whether they can be 'gay' in the army. According to this video, which shows some of the ads, on Channel 5 news, the British Army spent £1.6 million on the campaign.
Threats now more sinister
Major General Tim Cross thought it could reach out to 'various aspects of the community'. But should marketing probe an unrepresented market, or play to the product's market strengths?  Colonel Richard Kemp, former commander of British forces in Afghanistan is in the latter camp. He said the ad campaign was "neglecting the main group of people who are interested in joining" and will not solve the "recruiting crisis" facing the armed forces.
But if there is a recruiting crisis, the UK's trend to full employment will not help. And threats are now more sinister, more home-grown, or arising from Islamist terror groups. The threat from expansionist nations (the EU excepted) is vanishing. Even North Korea is more concerned with Kim Jong-Un's survival than with over-running its southern neighbour.
Is there a case for a British Army of the present strength at all? According to this excellent resource, it has no fewer than fourteen Lieutenant-Generals commanding just three or four corps, 112,00 personnel, in all. These split into Field Army and Home Command. There need to be soldiers doing paperwork, working on logistics, training schedules, procurement and so on.  But fourteen Lieutenant-Generals?
How many Brigadiers?
A Division Contains 3 Brigades and numbers 10,000. The Army would have perhaps twelve Divisions spread out over the Field Army and Home Command. So why do we need thirty-nine Major-Generals to command them?
A Brigade Contains 3-5 Battalions and has 5,000 personnel. In terms of numbers, the British Army has perhaps twenty-four brigades. Now, guess who commands a brigade? Yes, it's a Brigadier. Each of those twelve Major-Generals would have two Brigadiers under him. Each Brigadier would command a brigade. We understand that Brigadier is a rank, not a job description, but, seriously, why do we need one hundred and thirty-six of them?
Conclusion
We could go on. From scare-stories, to wasteful diversity programmes, to mis-directed advertising, the British Army has a quite different challenge from the simplistic financial one its leaders put forward. And apart from the ridiculous diversity unit, and the top brass overstaffing, we have not even touched upon the myriad ways in which the army wastes tax-payers' money – in procurement for example. Maybe the lack of sufficient recruitment reflects society's confusion about what the British Army is there for at all.
We'll really appreciate your support
Click below to join Christian Voice and stand up for the King of kings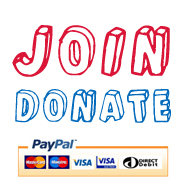 Click on the social media links below to share this post: