Parents at Parkfield School in Birmingham have demonstrated overwhelming solidarity in their battle to oust a campaigning homosexual teacher. The parents took between 540 and 600 children out of school on Friday 1st March 2019.  That's out of a total roll of 740, as the Birmingham Mail reports.
The 'No Outsiders' project has been developed by one Andrew Moffat.  The campaigning homosexual acts as 'assistant head teacher' at the school. No Outsiders has figured books such as 'Mommy, Mama and Me', 'My Princess Boy' and 'King & king' – stories about same-sex relationships and transgenderism.
No protests, please!
The head of the education inspection agency supports gay lessons.  A defiant Amanda Spielman, 'Her Majesty's Chief Inspector' (HMCI) at Ofsted, explained it is 'vital' children know about 'families that have two mummies or two daddies'.  To a decadent society, sodomy is 'vital'.
She condemned parental protests and called for 'sane, rational discussion'. If a policy was 'not working well enough' then 'it's proper conversation that will change it, not protests,' she sniffed.
But protests work …
It's breathtaking establishment arrogance. Funnily enough, the Guardian told us on Monday that Parkfield School has now stopped gay lessons, for now. In a face-saving letter to parents, the school said: 'Up to the end of this term, we will not be delivering any No Outsiders lessons in our long-term year curriculum plan, as this half term has already been blocked for religious education (RE).'  So protests work!
But in a defiant tone, the letter went on: 'Equality assemblies will continue as normal and our welcoming No Outsiders ethos will be there for all.'
The parents are telling Christian Voice that no child will attend any assembly or class conducted by Andrew Moffat.  Here is our earlier report of their protests, which we attended.
Ofsted: 'Outside influence'
Astonishingly, Ofsted later confirmed Parkfield was re-inspected after receiving a number of complaints. However, a spokesperson said: 'We support the right of school leaders to determine the curriculum as they see fit and in the interests of their pupils – free from hostile outside influence.' That'll be parents, no doubt.
The 'spokesperson' went on: 'All schools have a responsibility to prepare children for life in modern Britain and that includes encouraging respect for those who are different, for instance LGBT people or those of different faiths.'  And parents have a responsibility to defend and inoculate their children from gay propaganda:
Deut 6:7  And thou shalt teach (God's words) diligently unto thy children, and shalt talk of them when thou sittest in thine house, and when thou walkest by the way, and when thou liest down, and when thou risest up.
Conference in Cumbria
In an interesting development, Amanda Spielman is the headline act at an education conference in Cumbria on Monday 18th March. HMCI will speak at the Cumbrian Leading Learning research conference at West Lakes Academy in Egremont.
The conference starts at 8.30am and runs until 4.00pm.  We are talking to local Christians and may hold a witness which would start from 8.00am sharp if we have enough support.
Psa 94:16  Who will rise up for me against the evildoers? or who will stand up for me against the workers of iniquity?
Conference in Birmingham
However, the weekend before, Education Secretary Damian Hinds is speaking on Friday 15th and Amanda Spielman on Saturday 16th March at the Association of School and College Leaders 2019 Annual Conference. It is being held in, of all places, Birmingham.  Lord, how do you do that?  the venue is the International Convention Centre (ICC) B1 2EA.
We'll witness with leafleting at 8.00am on both days and also aim to be there from 4.00pm to 5.30pm for people leaving the venue.
Psa 20:5 We will rejoice in thy salvation, and in the name of our God we will set up our banners: the LORD fulfil all thy petitions. 
This event is heaven-sent for a big witness! If you can, come. If not, pray!
Spielman controversies
Controversy appears to dog Amanda Spielman.  An accountant with no teaching experience, never having placed her children in a state school, her appointment was roundly condemned by the Education Select Committee.  Despite that, then Education Secretary Nicky Morgan MP appointed her anyway.
And here's a twist.  Nicky Morgan's education advisor at the time, gay activist and Tory Party 1hack Luke Tryl, fresh from a stint at Stonewall, went on to become head of policy, no less, at Ofsted.
SchoolsWeek says he's just left the corrupt watchdog to become head of the New Schools Network, a Government-funded charity which advises on setting up Free Schools.
Psa 73:3 For I was envious … when I saw the prosperity of the wicked. … 8 They are corrupt, and speak wickedly concerning oppression: they speak loftily. … 17 Until I went into the sanctuary of God; then understood I their end. 
The hijab crusade
This time last year, the Amanda went on a crusade – as it were- against hijabs when Neena Lall, head of St Stephen's, an east London primary school, banned girls under eight from wearing them.  She even sent inspectors to the school to show solidarity. "School leaders," she said subsequently, "must have the right to set school uniform policies … to promote cohesion … Ofsted will always back heads who take tough decisions in their pupils' interests."  Parents and Muslim community leaders forced the ban's reversal anyway.
Ms Spielman pointedly called on "others in government" to give similar backing. "Muscular liberalism", she said, was needed "to tackle those who actively undermine fundamental British values".
That'll be 'fundamental British values' like accepting sodomy.  This Amanda is heading for a fall.
Prov 16:18 Pride goeth before destruction, and a haughty spirit before a fall.
We'll really appreciate your support
Click below to join Christian Voice and stand up for the King of kings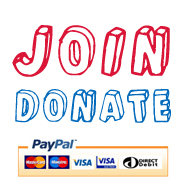 Click on the social media links below to share this post:</span