STOP PRESS: Another protest arranged for Thursday 14th February 2019 8.15am to 9.00am.
Parents outraged by homosexual propaganda in their school staged a mass protest this morning (07/02/19).
Parkfield Community School
The parents, whose children attend Parkfield Community School off the Alum Rock Road in Birmingham, object to indoctrination called 'No Outsiders'. To cap it all, the author of that very programme is assistant head teacher in the school. Andrew Moffat, who is himself homosexual, has a history of activism in educational establishments.
Parents were encouraged by short speeches from some of their number. Meanwhile, a group of their children chanted 'No to No Outsiders' outside the school reception area. The protest was peaceful, but there was no disguising the anger felt. Many parents shared a sense of betrayal that teachers charged with the care of their children could so thoroughly abuse their trust. That Mr Moffat in particular has been pursuing his own special interest in pursuit of a divisive agenda has not passed notice.
Resigned from Chilwell Croft
It is not the first time Andrew Moffat has faced the anger of parents. In December 2013 he resigned as assistant head of Chilwell Croft primary school, also in Birmingham.
Parents complained they did not want their children 'learning it's OK to be gay'. Andrew Moffat was a target for protests from mainly Muslim parents. He said some Christian parents had also complained.
His books include 'Challenging Homophobia in Primary Schools' ('CHIPS'). They were used in literacy lessons for some of the 363 pupils at Chilwell Croft.
Mr Moffat told a newspaper: 'I did come out at school in an assembly after a group of 11-year-olds held up a poster they made, with the heading "Gay is good".'
Children would not make such a poster without direction from an activist teacher such as Mr Moffat.
Children 'hear both views'
The Guardian reports Andrew Moffat moved smartly across town to Parkfield. With the backing of Hazel Pulley, the headteacher, Moffat went on to develop No Outsiders.
Astonishingly, Ms Pulley says she appointed Mr Moffat because she already knew about his gay campaigning.  In fact, we understand she appointed him over the heads of a parents' appointments committee.  Ms Pulley was 'particular impressed' with 'his work on improving pupil behaviour and on diversity'. She told the Guardian, 'I thought his approach was admirable. We already had similar work going on at school but we needed someone to lead it and give all the staff confidence.'
In a revealing aside, she added: 'Everyone knows we respect Islam here. One parent asked if he could not contradict what the school said. I told him that whatever parents said in the home was their decision but it's lovely that the children will hear both views.'
No Outsiders programme
Muslim, Jewish and Christian parents do not consider it 'lovely' for their children to hear a view brazenly contradicting their own faith position that sodomy is sinful. Indeed, parents at Parkfield particularly objected to the sense of confusion that would arise if authority figures in the school came out with views at odds with those of their faith.
The Guardian also reveals No Outsiders encourages the reading of homosexual propaganda. Books being read by pupils at Parkfield include Mommy, Mama and Me and King & King. All are stories promoting same-sex relationships and gay marriages.
One review of No Outsiders in the Times Educational Supplement described it as 'too advanced for 3-5 year olds. It seems like its promoting lgbt and forcing lgbt views on younger kids.'
One might say such propaganda is not appropriate at any age.
Make parent meetings 'small'
One parent at Parkfield wrote: 'The school is promoting Mr Moffat's personal beliefs and convictions about the universal acceptance of homosexuality as being normal and morally correct.'
The parent quotes him telling a website, 'I specifically wanted to work in a school where there was a strong probability that I would face challenges to my LGBT equality work, so that I could learn from mistakes made in the past and find a way to get it right.'
His advice to fellow activists is: 'Show your (sic) parents you are listening to worries while remaining clear and steadfast in your school's equality ethos, backed up with policy and governor support. Hold parent meetings, but make them small so that you can engage in real dialogue and discussion without it becoming a Jerry Springer show.'
That fear of strongly-voiced objections may explain why Mr Moffat has refused to meet parents at Parkfield.
Plaudits
Nevertheless, the plaudits from creepy folk who want to teach other people's children about sex won't stop coming. The Independent writes that despite Andrew Moffat's failure at Chilwell, despite parental outrage at Parkfield, 'he is one of three British teachers shortlisted for the annual Varkey Foundation Global Teacher Prize'.
Happily, the Varkey Foundation Prize is under the patronage of a high-ranking Muslim ruler.  Sheikh Mohammed bin Rashid Al Maktoum is Vice President and Prime Minister of the United Arab Emirates.  His Highness is also the Ruler of the Emirate of Dubai.  He is unlikely to view a campaigning sodomite as a global  example to other teachers and worthy of £1m.
Andrew Moffat was even awarded an MBE in 2017 for 'services to equality and diversity in education'. He is that much of an Establishment hack and, yes, our Establishment is that corrupt.
Posters outside Parkfield speak about children's safety. The truth is, children will not be safe at Parkfield while Andrew Moffat remains in post.
No support from MP or Councillors
Sadly, the parents can expect no support from their local MP or Councillors. Hodge Hill MP Liam Byrne (Labour) has posted a press release thoroughly supporting No Outsiders.
Meanwhile, a local Labour councillor who responded to the story by saying 'children are too young' to learn about homosexuality and same-sex marriages in the classroom has done a complete about-turn.
Cllr Mohammed Idrees, who represents Alum Rock, has now said: 'I overstepped the mark.'
In a statement reported in the Birmingham Mail, the Muslim councillor grovelled: 'I have personally apologised to both the leader of the council and the Labour Group chief whip and have emailed an apology to all councillors. I also apologise to LGBT groups in Birmingham.'
Mr Idrees withdrew his support for his constituents just 48 hours after saying, 'Children, for me, are too young to be learning about this … It's not a good idea.'
His Alum Rock colleague, councillor Mariam Khan, has yet to comment. The next elections to Birmingham City Council will take place in 2022.  Cllr Idrees will hope his constituents will have forgotten his lack of support and conviction by that time.
Community Relations
Andrew Moffat says he hopes No Outsiders 'will reduce the potential for radicalisation of young people'. Now it is quite possible that comment is just a cynical piece of spin. However, if Mr Moffat genuinely believes such nonsense he is deluded as well as perverted.
His programme is overwhelmingly likely to do the exact opposite. No Outsiders will reinforce the impression among Muslims that Britain is decadent and overdue for judgment. That is a view shared by this ministry. Our answer, fully expressed on this website, is national repentance and a return to our Christian heritage. But an understandable Muslim reaction would be that the UK needs Islamic law.
We contend that Christian Voice did more for community relations this morning than any amount of gay indoctrination. This ministry put aside faith differences to support the parents and help protect their children. Furthermore, we promised to help the parents put an action plan together. Above all, we showed that not all British people accept the rampant secularism of the British Establishment and corrupt indoctrination like No Outsiders.
Read what happened at a school in Kent
Also read our article: Sex Offender Head Leads Stonewall School Campaign
We helped the parents at George Tomlinson School. P.S. No parents were prosecuted for taking their children out af 'gay history week': Parents face court action for removing children from gay history lessons
We'll really appreciate your support
Click below to join Christian Voice and stand up for the King of kings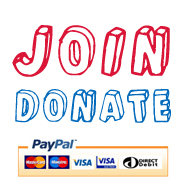 Click on the social media links below to share this post: