Make no mistake, the members of Parliament who will try to grab control of House of Commons business today or tomorrow with the intention of forcing through a law to tell the Prime Minister to ask for an Article 50 are not doing it to secure a 'deal'.
They will never agree one. So what is behind the move?
Stop Brexit
Labour's Rt Hon Hilary Benn MP has now published the European Union (Withdrawal) (No. 6) Bill.  He has done that on Twitter, naturally.   The Bill is not even on the Parliament website yet.  (It may be by the time you read this.)
The Bill's other sponsors are Alistair Burt, Philip Hammond and David Gauke (Conservative), Tom Brake (LibDem), Stephen Gethins (SNP), Jonathan Edwards (Plaid Cymru), Joan Ryan (TIG-Change), Caroline Lucas (Green), Chris Bryant and Stephen Doughty (Labour) and Nick Boles (ex-Conservative, now Independent).
As to the real purpose, around half of them really want to, in the words of that protester, 'Stop Brexit!'
No reason for extension
The Bill takes up four pages which Mr Been posted and we reproduce here.   ITV news says, 'The Bill requires the Government to either reach a deal with the EU, or gain Parliament's approval for a no-deal exit by October 19.'
Actually, Clause 1(1) says the deal must be approved by both houses of Parliament by 19th October to meet the first condition.  Clause 1(2) says Parliament must approve No Deal.  It's an 'either/or'.
A House of Commons stuffed with Remainers will, of course, do neither of those.  Wherefore Clause 1(3) will come into play.  This tells the Prime Minister to write to the European Council 'no later than 19 October 2019.'  Moreover, under Clause 1(4) he must ask in his letter for an Article 50 extension to 31st January 2020.
In fact, a Schedule on page 4 of the Bill specifies precisely the letter the Prime Minister must send.  Curiously, the schedule's letter gives the President of the European Council no reason for such an extension.  Nor does it say the Prime Minister must travel to Brussels to present this lack of a case.  Nor does it say he must accept whatever conditions the EU might put on such an extension.
How can Boris get around it, if passed?
Mr Johnson's threatened general election is now looking unlikely, which is a good thing.  Who knows what could happen if one were called?  So if Mr Johnson stays in office, another option is simply to ignore the new Act and be taken to court or held in contempt of Parliament.  Now that would be 'Do or Die'.
Alternatively, the BBC's Norman Smith writes this: 'To secure a delay would require the support of all 28 members of the EU.  As the UK is still a member, Mr Johnson could – however bizarre this might sound – veto his own government's position.'
So in the eyes of this writer the proposed Act of Parliament is something of a toothless tiger.  But we are talking as if it will undoubtedly pass.  That is not a given.  Yes, Tory rebels may vote for it.  But there may be as many Labour MPs who vote against.  And there is a God in heaven.  It would be better for Brexit happening on Halloween not to have it, the Government should still oppose it, and we should still pray against it.
Overrides Withdrawal Act
Crazily, the Bill overrides the European Union (Withdrawal) Act 2018 which MPs passed into law last year.  As we reported, Brexit Secretary Stephen Barclay signed an Order to bring that Act into force last month.  Under it, the UK will leave the European Union non 31st October.
But the new Bill says, in Clause 5(3): 'The provisions of this Act override any statutory or other provision which would otherwise require the UK to leave the European Union on any specified date.'
Mr Benn's Bill sets back 'Exit Day'.  ITV is not alone in the Remainy media in claiming a delay, 'will also give time to allow Parliament to seek to build a consensus on the way forward.'  They haven't managed it so far.  Parliament's 'Indicative Votes' went nowhere, after two attempts.
Some MPs want a 'second referendum'.  Others are in favour of scrapping Article 50 abruptly.  Most Labour MPs simply want a Labour government.  There is no chance of a 'consensus'.  That is why the rebels ditched the idea of a confidence vote followed by a government led by … well, by whom?
Benn or Letwin?  Who is Prime Minister?
In the usual run of things, this is what an MP does to take charge of the Commons Order Paper.
Firstly, he becomes leader of a political party.  Secondly, he leads that party to victory in a general election.  Thirdly, he appoints a Leader of the House to tell the Chamber what will happen when.
But Mr Benn or Sir Oliver Letwin will instead ask the Speaker today to grant an emergency debate under Standing Order 24.
The Speaker, John Bercow MP is likely to grant that request.  If the House agrees to hold the debate, the Parliament website says 'The motion to be debated will be "That the House has considered the matter of [Topic]".'
However, the Speaker is likely, as he did with the earlier Letwin / Cooper Bill, to allow amendments to the anodyne motion.
Mr Benn or a friend would then table an amendment to allow days to debate his Bill.
The LORD is still God
Overruling all these affairs of men is the most high God.
Psalm 103:19 The LORD hath prepared his throne in the heavens; and his kingdom ruleth over all.
We do not know what the Lord will do.  We shall pray for peace and righteousness to prevail.  The Bible says this about any earthly empire, such as the EU, coming in the spirit of Babylon:
Rev 18:4  And I heard another voice from heaven, saying, Come out of her, my people, that ye be not partakers of her sins, and that ye receive not of her plagues.
John Knox is well known as 16th-century Scotland's most fiery preacher.  He was also on fire in prayer.  Mary Queen of Scots is attributed with these words: "I fear John Knox's prayers more than all the assembled armies of Europe."
Would that our rulers feared our prayers.  Let us remember the night in 2006 when Tony Blair lost a key vote on his Racial and Religious Hatred Bill by one vote after his whips told him he could go home.   That was an unexpected and dramatic answer to prayer.  'Lord, how do you do that?'
Let us pray the LORD does something equally amazing over the course of the next few days:
Isa 25:3 Therefore shall the strong people glorify thee, the city of the terrible nations shall fear thee. 
The Brexit battle's spiritual dimension
CLICK here for the spiritual dimension to the Brexit debate.  You will hardly believe the EU's Tower of Babel, its Woman on the Beast, its Pagan Foundation and its Revived Roman Empire.  Talk about 'hiding in plain sight'!
We appreciate your support – without it we can't do our research and help inform your prayers.
So click below to join Christian Voice and stand up for the King of kings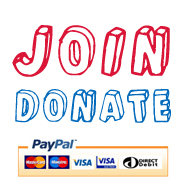 Click on the social media links below to share this post: