Yesterday the Conservative Party launched what the BBC describes as 'their long awaited inquiry into Islamophobia allegations within the party'.
Two days before, the Jewish Chronicle ran an article by Melanie Phillips. She said comparing 'Islamophobia' with antisemitism was 'obscene'.
Criticism
Naturally, Tory peer Sayeeda, Baroness Warsi, criticised the Tories, arguing they are 'trying to whitewash past problems.'
Meanwhile, the Jewish Chronicle was forced to defend itself from criticism by the Board of Deputies of British Jews, of all people. They said the publication of the Phillips piece was 'an error'. They went on: "Anti-Muslim prejudice is very real and it is on the rise. Our community must stand as allies to all facing racism."
But Islam is not a race, it's an ideology. As the Guardian put it: Melanie Phillips said 'the entire concept of Islamophobia was "profoundly anti-Jew" and had been invented to mimic antisemitism, adding: "To equate it with the dehumanising, insane and essentially murderous outpourings of Jew-hatred is obscene".'
'Denial, dismissal and deceit'
Baroness Warsi criticised the appointment of Prof Swaran Singh as chairman of the Tory probe. She said the Sikh Professor of Social and Community Psychiatry believes 'that institutional racism simply doesn't exist'.
"That gives an indication of where the inquiry will end up," she said.
The Muslim Council of Britain said the appointment of Professor Singh was "at risk of being seen in the same light as the Conservative Party's customary approach to Islamophobia, that of denial, dismissal and deceit".
Islamophobia 'invented by Muslim Brotherhood'
However, Melanie Phillips contends 'Islamophobia' was invented by the Muslim Brotherhood as a tit-for-tat response to antisemitism. A 'phobia' is an irrational fear or hatred. For example, 'claustrophobia' is an irrational fear of enclosed spaces. From the secularist side, homosexual activists invented the term 'homophobia' for the same reason. Their intention was to stifle debate and cast their opponents as deranged. Neither ideology, that of Islam nor that of Secularism, can ever be immune from criticism.
Melanie Phillips writes: 'So "Islamophobia" appropriates to itself the unique attribute of antisemitism — that it is deranged — in order falsely to label any adverse comment about the Islamic world as a form of mental disorder.
'The concept of "Islamophobia" is thus profoundly anti-Jew. To equate it with the dehumanising, insane and essentially murderous outpourings of Jew-hatred is obscene.'
Anti-Jewish violence
A criminal event yesterday could not have better timed to illustrate Melanie Phillips' point. Two boys were arrested after shouting antisemitic abuse at a rabbi and then beating him up. The attack happened last month in Clapton, North London.
The unnamed religious leader was set upon by two attackers shortly before 10pm on 29th November. They shouted 'F**k Jews', 'Dirty Jew' and 'Kill the Jews' as he walked in Amhurst Park.
Police released CCTV images. Despite the two wearing hoodies, a relative recognised the boys, aged 14 and 15. They handed themselves in to police on Tuesday 17th December. The two are due to appear at Stratford Youth Court on 7th January 2020.
Repeatedly punched
According to Jewish News, Jewish neighbourhood patrol group Shomrim said the rabbi had left the Bobov Synagogue in Egerton Road after a wedding. He was walking along Clapton Common when he was assaulted.
'The two attackers repeatedly punched him, threw him to the ground and carried on beating him, only stopping when a member of the public intervened.'
Shomrim said the rabbi sits in a Judaic court as a judge. He was left "collapsed on the pavement, bleeding and dazed, where he lay for several minutes".
Fellow rabbi Herschel Gluck said the victim was left "bruised and traumatised" by his ordeal.
It is quite plain from the CCTV images that the boys in question are not members of a white supremacist group. They have learned their anti-Jewish hatred from another source.
Islamophobia and Identity Politics
Antisemitism is not just an academic matter. Nor is it confined to pro-Palestinian Labour Party MPs and Momentum types. It is real, it is racist, and it finds expression in actual personal abuse and violence.
To equate it with Boris Johnson's colourful descriptions of Muslim full-face coverings possibly requires a masters degree in identity politics.  Yes, it exists!
We can only make research articles like this one available to inform your prayer and action with your support. Click below to join Christian Voice and stand up for the King of kings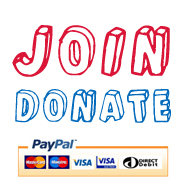 Click on the social media links below to share this post: