A greetings card company has managed to irritate both US conservatives and gay activists.
Firstly, the Hallmark Channel on Pay TV allowed adverts featuring two lesbians kissing. Secondly, in response to a petition from One Million Moms (1MM), they banned the ads. Thirdly, after a Twitter storm from the usual suspects, they allowed the offending material to continue.
Today's is a world of identity politics. Those in the easily-offended immoral groups make a lot of noise. But they are a minute part of the market and need not be taken seriously.
Hallmark should have stood firm on their ban decision. Instead, they have provided a text-book study in how not to walk through a china shop.
Hallmark Channel
Hallmark Cards runs the Hallmark Channel through its subsidiary Crown Media Holdings, Inc.
According to Wikipedia, The channel's programming is 'primarily targeted at families, and features a mix of television movies and miniseries, original and acquired television series, and lifestyle programs.'
The Channel is available to almost 100million households with pay TV in the United States. Wikipedia goes on: 'Despite largely being an apolitical brand, Hallmark Channel has garnered a following among politically conservative viewers in suburban and rural areas who, according to Manhattan Institute for Policy Research's Steven Malanga in a Los Angeles Times op-ed, feel the network and its original programming feed their desire to "express traditional family values and also to steer away from political themes and stories that denigrate religion".'
Zola not that gay
The adverts were promoting Zola, a wedding planning company. In truth, there are not that many gay-weddings pictured on their website. Zola, like Hallmark, know their market. And it's heterosexual.
Yes, they do cater for gays and lesbians. You can find their pictures usually half-way down the page. Maybe gays and lesbians occupy 2% of their market. A Zola spokesman insisted 'all kisses, couples and marriages are equal celebrations of love'. Nevertheless, their core market is heterosexual.
So the ads, and the confected row, are mere virtue-, no, vice-signalling.
Social media backlash
The BBC reports, 'The company's cable network pulled the ads … under pressure from the conservative group One Million Moms.'
The decision, they say, 'drew criticism on social media and calls for a boycott.'
The original decision to withdraw the adverts drew criticism from a number of high-profile gay figures, including homosexual Democratic presidential contender Pete Buttigieg and talk show host Ellen DeGeneres.
New York Times reported, 'Trending on Sunday were the hashtags #boycotthallmark and #BoycottHallmarkChannel, with more than 8,000 tweets mostly from users identifying themselves as L.G.B.T. families, allies and Hallmark viewers.'
Would the Hallmark Channel even notice if a load of people who are not viewers continued not to view?
And no, New York Times, the two young women in the advert are not 'brides'.
Apology
Hallmark said it would reinstate the adverts and attempt to re-establish its partnership with Zola.
"We are truly sorry for the hurt and disappointment this has caused," said Hallmark's president and chief executive Mike Perry.
To make matters worse, Hallmark said it would lick the boots of gay activist media group GLAAD. It would "be working with Glaad to better represent the LGBTQ community across our portfolio of brands." Maybe he is not serious, but there was no reason to roll over like that.
'seathom play' on Youtube volunteered: 'Who is Hallmark going to listen to? A million moms or a few angry lesbians, gays and SJW's? They know their audience.'
But do they? Hallmark have overturned a solid commercial decision in return for identity-politics brownie points. Mr Perry is in grave danger of limiting or even souring his market rather than expanding it. As 1MM put it: 'You will lose viewers if you cave to the LBGT agenda.'
Hallmark Personnel
American Cynthia (Cindy) Mahoney is either co-President and CEO of Hallmark International or ex-president. The above Mike Perry was appointed to those roles in June 2019.
In any event, Ms Mahoney sits on the board of Hallmark Cards PLC in the UK. Australian Amanda Del Prete is Managing Director of the UK arm.
Both women were appointed to their positions in December 2018 after the resignation of then CEO Steve Wright. At the time, the company claimed: "These changes will continue to strengthen the leadership team as our priorities continue to be both a creative and customer-focused business."
UK Turnover and profit down
Nevertheless In the UK Hallmark's card business is not doing so well. Turnover in 2018 (at £134m) was down 5.3% on the previous year. An operating profit of £1.4m in 2017 gave way to an operating loss of £2.3m. Only sales of assets nudged the company's Profit & Loss sheet into the black.
The company paid no dividend to its shareholders in 2018. According to the business social network site LinkedIn, Amanda Del Prete is skilled in Customer Insight, Consumer Products and Brand Management.
Be that as it may, she inevitably blamed the fall on Brexit leading to a fall in the pound. The MD still grabbed £522,653 in 'emoluments'.
Totally irritated
One Graham Shoebridge reviewing Hallmark on TrustPilot last year said: 'The small shop in Marshallswick St Albans used to be so good, cheap and professional. Now staff are decidedly rude, lazy and complacent. They talk non-stop to each other, leaving customers feeling totally irritated.'
On their petition page, 1MM claim to have spoken 'with Crown Media Family Networks CEO Bill Abbott'. They say he 'confirmed Hallmark Channel has pulled the Zola.com commercial'. Furthermore, 'the Hallmark Channel will continue to be a safe and family friendly network'. 1MM say they 'thanked him on behalf of all our supporters.' They praise the Lord and conclude 'No further action is needed!'
Beady eye
No doubt 1MM will be watching Hallmark Channel from now on with a beady eye. Mike Perry's vice-signalling over GLAAD was ill-advised.
Neverthless, the proof of the pudding will be in the eating. If there is no repeat and no introduction of LGBT content, 1MM will be pacified. However, if there is, expect them to become totally irritated and Hallmark Channel to fall. the Lord answers his people's prayers. It may not just be UK profits at risk.
Joel 2:11 And the LORD shall utter his voice before his army: for his camp is very great: for he is strong that executeth his word: for the day of the LORD is great and very terrible; and who can abide it?
Address for Amanda Del Prete: Hallmark Cards PLC: Dawson Lane, Dudley Hill, Bradford, BD4 6HN
Tel UK: 0800 90 20 900 (freephone) or from mobiles: 01274 270 515
Email, Try:
[email protected]
[email protected]
[email protected]
[email protected]
Tamsyn Johnston, Marketing Manager
Duane Trower, Head Of Distribution
HallmarkUK Twitter Feed
HallmarkUK Facebook
Hallmark-uk LinkedIn/
HallmarkUK Instagram
We can only make research articles like this one available to inform your prayer and action with your support. Click below to join Christian Voice and stand up for the King of kings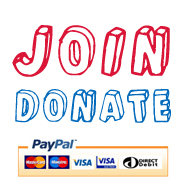 Click on the social media links below to share this post: