1Timothy 2:1 I exhort therefore, that, first of all, supplications, prayers, intercessions, and giving of thanks, be made for all men;  2  For kings, and for all that are in authority; that we may lead a quiet and peaceable life in all godliness and honesty. 
Yesterday, the European Union (Withdrawal) (No. 2) Act 2019 became law. Boris Johnson has dubbed it the 'Surrender Act'. It compels him to ask for an extension to Article 50 for another three months past 31st October if Parliament has not approved a withdrawal deal with the EU.  Then it allows the EU to specify the length of an extension.
Mr Johnson gave his word during his election campaign that he would take the UK out of the EU on Halloween. His words were, 'Do or die', 'Come what may'. So what are his options?
Here we urge prayer for him to keep his word and refuse to send the letter drafted for him. We'll argue he should dare the Remainers to take action against him. Mr Johnson may not be washed in the blood of the Lamb. Nevertheless, he is doing the will of the Lord in taking the UK out of the EU's Revived Roman Empire. If that is the case, he may say:
Psalm 118:6 The LORD is on my side; I will not fear: what can man do unto me?
What indeed can they do? We shall explore their options – and his – below.
An issue of trust
Also yesterday, for the second time, the Government lost a vote on holding a general election in October. Why will the Opposition not agree to an October general election? They say it's because they want to see their new Act put into effect first. But they also know that electoral success for the Conservatives depends on Boris delivering on his promise to take the UK out of the EU on Halloween whatever happens.
The Sun put it well: 'They have defeated the Government on its central policy — but intend to keep it trapped in office for fear that an election will hand Boris the convincing victory polls indicate.'
John Crace, the Guardian's sneering opinion-writer, said on BBC on Saturday morning (7th September 2019) there was an 'issue of trust' with Boris Johnson. Opposition MPs do not trust Boris Johnson to abide by their new law. Why do they not trust him to abide by it? Funnily enough, it's because they trust him to keep his word. Whether they are right to do so is another matter, but he says he would rather 'be dead in a ditch' than ask for a 'pointless' delay.
The real issue of trust
So the real issue of trust works like this: Firstly, the Opposition appear not to trust Mr Johnson to break his word. Secondly, the Opposition certainly do not trust themselves to win an October general election. That is with good reason. Labour are so far behind in the polls they could not win a majority, as things stand.
Moreover, suppose the Tories were to enter into a pact with the Brexit Party. Each stood aside in the other's winnable seats. In that event there could easily be a thumping No-Deal majority in a new October House of Commons.
Then Hilary Benn's Surrender Act would be repealed. The UK would leave the EU without a deal on 31st October. But delay Brexit past All Hallows' E'en and the polling shows the Tories as toast and victory for the Opposition. But on top of that, this is still a spiritual war. The prospect of leaving without a deal, or even leaving the EU at all, terrifies true Remainers.
Isa 31:1 Woe to them that go down to Egypt for help; and stay on horses, and trust in chariots, because they are many; and in horsemen, because they are very strong; but they look not unto the Holy One of Israel, neither seek the LORD!
Lawyers
Initially, politicians and the media talked about Boris resigning rather than send the letter, That's all they were talking about on Friday afternoon. The idea he might simply refuse to send the letter had not yet occurred to them.
By Saturday morning it had. After all, he did say, 'Come what may' and 'Do or die'. Ex-Tory rebels started consulting lawyers to see how they could force Boris Johnson to abide by their Surrender Act.
According to the BBC, they would seek some sort of Court Order to force him to send the EU the letter contained in the Surrender Act asking for an extension.
'Sent to prison for contempt'
2Chron 19:6 (Solomon) said to the judges, Take heed what ye do: for ye judge not for man, but for the LORD, who is with you in the judgment.
Former director of public prosecutions Lord MacDonald, told Sky News legal action would mean a court ordering that 'the law should be followed'.
'A refusal in the face of that would amount to contempt of court' which could 'find that person in prison', he said.
The cross-bench peer said this was 'not an extreme outcome' as it was 'conventional' that individuals who refuse to 'purge their contempt' are sent to prison.
Dominic Grieve agreed, saying Mr Johnson was acting like a 'spoilt child having a tantrum'. (It's funny how often people accuse others of doing exactly what they do themselves.) If he refuses to obey the law he will be 'sent to prison for contempt,' the Beaconsfield MP said.
Micah 2:1 Woe to them that devise iniquity, and work evil upon their beds! when the morning is light, they practise it, because it is in the power of their hand.
Rules for Radicals
In 1971 US civil rights activist Saul Alinsky wrote his 'Rules for Radicals'. One challenge with Boris being sent to prison is it falls outside his experience. That contravenes the first of the 'rules for radicals'. Alinsky writes: 'When an action is outside the experience of the people the result is confusion, fear and retreat.' (p127) This is where, for Mr Johnson, courage comes in. Furthermore, Boris can pull off a spell inside in a good cause if anyone can.
He would simply go around charming everyone as usual, being hailed by the lags as a phenomenon. Senior Conservatives and the Sun Newspaper are already talking about Boris in that scenario as a 'Brexit Martyr.'
By the same token, being responsible for sending a Prime Minister to jail is outside the experience of Dominic Grieve and his pals. So this one cuts both ways.
Is that all you've got?
Alinsky argued the reaction from the establishment is more important than the action (or in this case the lack of action) from the radical which precedes it.
The establishment is rarely creative. It operates according to its own certain fixed rules. And it may be its reaction generates for you a swathe of positive publicity.
That prospect of prison is supposed to be really scary, but demands the response 'Is that all you've got?' Boris Johnson going to prison rather than break his word is the stuff of dreams for political campaigners. Jailed for standing up for the people against Parliament? It's election landslide material.
Nor would time inside disqualify Mr Johnson from remaining as Prime Minister or as an MP.  Under the Representation of the People Act 1981, a member of the House of Commons is only disqualified if found guilty of an offence and sentenced to more than one year in prison.
Happily, the Remainers forgot to make it an offence in the Surrender Act for the Prime Minister not to send their letter. On Sunday the Observer screamed: 'Boris Johnson "will be forced from power if he defies no-deal law".' Nothing in their article backed up the headline. It was nonsense.
'Not going to Pentonville'
However, former Supreme Court judge Lord Sumption told Sky News 'He's not going to be marched off to Pentonville Prison.' (The usual place for those in contempt of court is actually establishments as found on the Isle of Sheppey.) He sneered, 'it's much less dramatic than all that'.
There would be 'plenty of ways' to enforce the law, he went on. A judge could make an order demanding that a government official sign off the extension 'in place of the prime minister'.
The problem there is the Act specifies 'The Prime Minister' shall send the letter, not any official or 'a minister of the crown'. The Remainers made it personal. They wanted to humiliate Boris Johnson into breaking his word. It is precisely that which has scuppered them.
His Lordship went on to suggest 'senior civil servants would refuse to co-operate with a prime minister who was wilfully breaking the law.'
However, the Prime Minister will not ask any civil servant to do anything, because there is not anything to do. All Mr Johnson has to do is nothing and wait for the Remainers to file papers.
Resignations
Warming to his theme, Lord Sumption went on, 'He won't get any co-operation, apart from the fanatics around him… the attorney general won't sit there quietly while this happens.'
It may not be Attorney General Geoffrey Cox MP getting cold feet, but Justice Secretary Robert Buckland is running scared. He revealed his concerns about the Prime Minister in twitter. 'We have spoken over the past 24 hours regarding the importance of the Rule of Law, which I as Lord Chancellor have taken an oath to uphold.' The Independent says 'the pro-EU justice secretary is one of four cabinet ministers on "resignation watch", as No 10 ratchets up the rhetoric in a Brexit showdown heading for the courts.'
Don't forget, if Boris Johnson does refuse to send the letter, and the Remainers do take him to court, a high-ranking QC will stand up for him in front of the judge. If not Geoffrey Cox, another lawyer will jump at the opportunity.
Don't challenge the Surrender Act
Note that it is very important the Prime Minister remains passive and does not challenge the Surrender Act in court himself.
The Foreign Secretary has suggested Boris Johnson might go to court to challenge the order from parliament to delay Brexit. The Independent quoted Dominic Raab insisting the government would neither break nor comply with the new 'law'. Mr Raab said: 'We will look very carefully, legally at what it requires and what it doesn't require.'
Asked if the government would go to the courts, he pointed to the failed legal actions to stop parliament being suspended. He told Sky's Sophy Ridge programme: 'We had two legal challenges last week and we won both of those.'
That is exactly the point. Those people wasted time going to court. Don't do it. Wait for them to come for you.
Not 'ignoring' the law
Writing in the Daily Express, Leo McKinstry argues against 'ignoring' the new law. He writes: 'That is the stuff of despots and revolutionaries, not British Government ministers who are meant to be guardians of the rule of law..' The reason he is wrong is because the despots he refers to have the power to ignore law without repercussions. Boris Johnson does not. He runs the risk of being taken to court. So he makes himself subject to the law even while challenging it.
BBC political editor Laura Kuenssberg said although No 10 insisted it was not looking to break the new law, efforts were under way to examine ways of getting around it.
Once again, they should not waste their time. Just defy it. Make the Remainers take action against you. That is the principled thing to do and a bit of raw courage is what the public is crying out for. Here is Moses giving Joshua his final orders:
Deut 31:23 And he gave Joshua the son of Nun a charge, and said, Be strong and of a good courage: for thou shalt bring the children of Israel into the land which I sware unto them: and I will be with thee.
Courage is do-able and more do-able if the Lord is with you. Boris Johnson needs faith in Jesus. Pray for him!
Impeachment
As it happens, Parliamentarians taking Boris to court is itself a sign of weakness. Their normal course would be to put down a motion of no confidence. But that is what Boris Johnson wants. Why? Because it must lead to a general election. That is because the combined opposition cannot agree who should be Prime Minister and form a government instead of Mr Johnson. That is precisely why they chose their Surrender Act approach.
Could the Prime Minister be found 'in contempt of Parliament'? That form of words usually refers to obstructing Parliament in its work. It was used on 4th December 2018 to compel Mrs May's administration to release the Attorney General's advice. His advice when subsequently published severely damaged Mrs May's case for her Withdrawal Agreement.
As for impeachment, a Parliamentary paper says this: 'The last (unsuccessful) prosecution of an impeachment case was in 1806. The 1967 Select Committee on Parliamentary Privilege recommended that the right to impeach should be formally abandoned, for which legislation would have been necessary. The recommendation was repeated in the third report from the Committee on Privileges in 1976-77. However, the 1999 Report from the Joint Committee on Parliamentary Privilege stated that 'the circumstances in which impeachment has taken place are now so remote from the present that the procedure may be considered obsolete'.'
Bluster, or not?
QC Philippe Sands told the Observer: 'Britain is a rule of law country, so he will comply or leave office. All other talk is bluster, as attorney general Geoffrey Cox will already have advised him.'
That sounds right, but in truth the UK is a nation founded on the rule of God's law, who is our only lawgiver:
Isaiah 33:22 For the LORD is our judge, the LORD is our lawgiver, the LORD is our king; he will save us.
God's laws also have a teaching function and impact the heart:
Isaiah 26:9 With my soul have I desired thee in the night; yea, with my spirit within me will I seek thee early: for when thy judgments are in the earth, the inhabitants of the world will learn righteousness.
Regulation not law
This United Kingdom has passed plenty of laws in rebellion against God's laws. We have passed laws from hell in a covenant with death. It is also possible to pass non-criminal measures which look like laws but are mere regulations. The Lord Jesus quoted another passage from Isaiah:
Matt 15:9 But in vain they do worship me, teaching for doctrines the commandments of men.
In the view I am proposing the Surrender Act is not a serious law but just a bit of political maneuvering. The Sun describes its authors as 'illegitimate' and 'a parallel, unaccountable Remainer Government with no mandate.'
Boris Johnson would not go to hell for ignoring this non-law any more than he would for being offside in football.
Issue of trust again
ITV's Robert Peston writes in the Spectator: 'I don't believe Johnson will ever voluntarily quit Downing Street. He's waited for this moment too long. … It seems extraordinary that senior Tory MPs tell me that a serving prime minister should break the law, rather than break a promise that under no circumstances would he fail to take the UK out of the EU by October 31. The choice is between keeping his word or disobeying the law of the land. "He can't sign the letter" said a Tory grandee and former Cabinet minister. "He has to precipitate a very real constitutional crisis".' It's that issue of trust again.
The Daily Express records Iain Duncan Smith encouraging 'Boris Johnson to defy parliament and the law in order to deliver Brexit.' Mr Duncan Smith said: 'This is about Parliament versus the people. Boris Johnson is on the side of the people, who voted to leave the EU.'
According to The Telegraph (£), Mr Johnson said: 'They just passed a law that would force me to beg Brussels for an extension to the Brexit deadline. This is something I will never do.'
No UK Commissioner
Meanwhile, the Express claims the Prime Minister will 'sabotage' the EU. It goes on, 'The defiant Prime Minister will use the EU's own rules to bring it to a standstill from November 1.'  'Mr Johnson today tells Sunday Express readers: "I refuse to accept Corbyn's pointless delay." …'
Sources have said the Government will refuse to nominate a commissioner for the EU Commission. That, coupled with the PM's refusal to extend, means the EU Commission will not be legally constituted on November 1 because of Article 17 of the Treaty of the European Union.
'If the EU member states try to change the rules, Mr Johnson can use the British veto to prevent it.'
Silliness
I think we can disregard a couple of vacuous ideas. The first, mentioned by the Daily Telegraph (£), is for the Prime Minister to send the letter as demanded but to send a second covering letter saying he did not really mean it. That would not just be against the spirit of the Surrender Act. It would be silly and it would break his word. You cannot face two ways at once:
Matt 5:37 But let your communication be, Yea, yea; Nay, nay: for whatsoever is more than these cometh of evil.
The second is he could send the letter and then use the UK's veto – we should still be just about in the EU at this point – to prevent any extension. That would also strike at the issue of trust. It would break his pledge never to send the letter.
Nor will he send the letter, which as drafted gives no reasons whatever for an extension, then rely on the French or Dutch to veto it. Reasons see above.
On Conservative Home, Councillor Simon Fawthrop observes that the Surrender Act requires the Prime Minister to send the letter it specifies but fails to direct by what means. Amusingly he suggests the Prime Minister draft it and sign it on 19th October but entrust it to a languid hiker. Accordingly the hiker would take the rest of October and most of November to reach the EU Council in Brussels. But that is a silly idea, isn't it?
Real deal
One matter for prayer would be to watch out for Labour bringing Mrs May's Withdrawal Agreement back in the new Session of Parliament and Parliament voting it through as the next best thing to remaining. Which it is.
Furthermore, we cannot discount the possibility of the Government securing a real 11th-hour deal with the EU. There is word at the moment from the Daily Express of a possible deal which would treat Northern Ireland differently from the rest of the United Kingdom. That is unacceptable.  Nevertheless, we should pray rather than believe all we read in the papers.  And always bear this in mind as we began by talking of an issue of trust:
Psalm 146:3 Put not your trust in princes, nor in the son of man, in whom there is no help.
The original idea was to negotiate a trade deal. Mrs May blew that. Boris Johnson is constrained by time to some version of the May Withdrawal Agreement. There is no time for a real deal.  No Deal still looks inevitable barring a total climb-down from the Prime Minister.  And he knows that would destroy him and his party.
Whatever deal or pseudo-deal he proposes, the House of Commons could still vote against it and the Government would be back to square one.
The Lord has boxed them in
The BBC said yesterday morning: 'The Irish government is also watching Westminster events closely, knowing that the prime minister is currently boxed in by the opposition parties and has few options left.'
They are wrong. It is beginning to dawn on Remainers that rather than box in the Prime Minister, the Lord (some will say 'their own action' – or both) has boxed them in:
Psalm 57:6 They have prepared a net for my steps; my soul is bowed down: they have digged a pit before me, into the midst whereof they are fallen themselves.
The Times (£) thinks 'Boris Johnson … looks all out of options and there is already speculation that he will soon be forced to resign. In truth, things are not as hopeless as they look. Mr Johnson does have one good option. He needs to cut a deal with the European Union.' That would be nice, if there were time, but in its absence the Times, a Remainer paper, ignores the No-Deal option of sitting tight and doing nothing.
The Sun hints at the inaction option: 'Many MPs think the Prime Minister has only two options if he refuses to ask the EU for an extension: break the law or resign. The truth is he could do neither. …Boris has rightly staked his reputation on refusing another extension. But the rebels think their new law on its own will force him to bend to their will. They may be in for a nasty shock.'  Yes, Mr Crace, Boris Johnson faces an issue of trust.  We'll pray he lives up to it and his enemies reap the prophecy of Jeremiah:
Jer 48:16 The calamity of Moab is near to come, and his affliction hasteth fast.
EMAIL YOUR MP USING THIS DIRECT LINK TO THE PARLIAMENT WEBSITE
The Brexit battle's spiritual dimension
CLICK here for the spiritual dimension to the Brexit debate.  You will hardly believe the EU's Tower of Babel, its Woman on the Beast, its Pagan Foundation and its Revived Roman Empire.  Talk about 'hiding in plain sight'!
We appreciate your support – without it we can't do our research and help inform your prayers.
So click below to join Christian Voice and stand up for the King of kings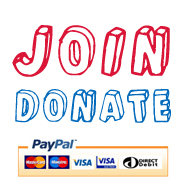 Click on the social media links below to share this post: