Revelations are popping out about links between poisoned double-agent Sergei Skripal and the Russian Dossier on Donald Trump compiled by a British spy.
D-Notice on editors
Colourful ex-ambassador Craig Murray reports on something called a 'D-Notice'.  More properly it's a DSMA-Notice (Defence and Security Media Advisory Notice).  Nevertheless, people still refer to the old name, in use from the 1920s to the 1990s.
MI6 slapped this D-Notice on the mainstream media the minute Sergei Skripal and his daughter Yulia were found slumped on a bench in Salisbury in early March this year.  It prevented editors from investigating any links between Sergei Skripal and an intelligence outfit called 'Orbis'.  Orbis Business Intelligence was being run by ex-MI6 man Christopher Steele.  More about Orbis and Steele below.
But why should there be any link between Mr Skripal and Orbis in the first place?  Why should MI6 be worried enough to tell journalists not to look there?  The missing piece in the puzzle is another MI6 operative.  His name is Pablo Miller.
Pablo Miller
According to Wikispooks, and it seems common knowledge, Pablo Miller recruited Sergei Skripal In the early 1990s.  Miller was directly under Christopher Steele.  Once relocated to the UK, in fact to not far from Salisbury, Miller became Sergei Skripal's minder and friend.
Christopher Steele (born June 1964) was our top spy with diplomatic immunity in Moscow in the 1990s.   His friend and business colleague Christopher Burrows worked for the Foreign and Commonwealth Office from 1990 to 2009, according to his LinkedIn page.
The Daily Mail, in the link below, claims Mr Burrows was also actually working for MI6 during that time. It is not surprising the Scottish Daily Mail, archived here at Pressreader, describes their enterprises as 'spies-for-hire firms'.
Orbis Business Intelligence
In fact, its own website (worth a look) says: 'Orbis Business Intelligence Ltd. was founded in 2009 by former British intelligence professionals'.  It gives an address of '9-11 Grosvenor Gardens, London SW1W 0BD.'
According to Companies House, Steele and Burrows formed Orbis Business Intelligence Limited in July 2009,  They set up Orbis Business International Limited in July 2010.  Next up was Walsingham Partners Limited in April 2015.  Finally, they formed Chawton Holdings Limited in June 2017
Reporting on the latter enterprise, International Business Times says: 'Steele, 53, and Burrows, 59, are also directors of Walsingham Partners and Orbis Business Intelligence, the Belgravia-based consultancy the duo founded in London in 2009 and which made more than £1m in profits between 2015 and 2016.
'Steele, who quit the UK's Security Intelligence Service (Mi6) the same year he set up Orbis, was forced to go into hiding when he was outed as the dossier author in January and returned to work in March.'
Russian Dossier men made £1m from FIFA job
The Daily Mail may probably be trusted to shed some more light on the source of the profits: 'The spy at the centre of the Trump 'dirty dossier' controversy made more than £1million in two years by supplying information about FIFA to the FBI.
'Christopher Steele's British-based company, Orbis Business Intelligence, uncovered corruption at international soccer's governing body, leading to the resignation of top officials, including president Sepp Blatter.
'It was this work which gave credence to his reporting on Trump's entanglements in Russia, officials in the US have said.'
Referring to the Trump Dossier, according to inews, 'Andrew Wordsworth, co-founder of another London intelligence firm, Raedas, cast doubt on Mr Steele's findings, saying it wouldn't make sense for people high up in the Russian security establishment to leak information to a former British spy.  "Russians believe once you are an agent, you're an agent forever," he told the Wall Street Journal.
LinkedIn profile disappeared
But what if Sergei Skripal was able to draw on his Russian contacts?  Could he find out, or invent, material on Donald Trump with a Russian angle?  And having done so, he could easily pass it to Pablo Miller.  And the latter had links to Orbis.
The Daily Telegraph ran a story about an un-named 'security consultant' in early March.  It said he was linked to Sergei Skripal and to Orbis.  MI6 briefed their tame journalists that was 'wrong'.  But it wasn't.  The security consultant was none other that Pablo Miller.  Miller boasted of his connections to Orbis on his LinkedIn page.
And curiously, as Craig Murray reports, Miller's LinkedIn profile disappeared almost immediately.  But this forum is still up and dated January 2017.  In connection with the Trump Dossier, one entry says this.  ○ Pablo Miller (OBE) is a senior analyst at Orbis Business Intelligence.  The link is to Miller's now-defunct LinkedIn profile.   Click on it to see.
Who had a down on Skripal?
So we have demonstrable links between Sergei Skripal, Pablo Miller and Christopher Steele up to March this year.
Supposing Sergei Skripal was hankering to return to Russia.  Some papers have suggested he was already in touch with the Russian Embassy or that he written to Vladimir Putin.  He would want to show himself as bringing something of value.  What if that was everything he knew about Steele's Trump Dossier?
In such a case, who would want to either get rid of him or teach him a lesson?  In the murky world of the spooks, anything is possible.  One cannot rule out Russia's FSB completely.  Sergei Skripal did betray Russia.  A Russian court convicted him in 2006.  Nevertheless, Russia allowed him to go to the UK in a spy-swap in 2010.  There is a convention that when spies are swapped they are left in peace.  Otherwise, the system will not work in future.  And Sergei had been here unmolested and in no fear for eight years.
Did the Russian Dossier change the game?
So what changed?  What if we look elsewhere, to the UK or to the US, for example?  The New Yorker says an intermediary called Fusion GPS paid Orbis for Steele's work.  Fusion GPS was paid by the Democratic National Committee and Hillary Clinton's Presidential campaign.  Barrister and commentator James O'Neill suggests elements of the US 'Deep State', the CIA and MI6 were all involved.  We know MI6 was.
Any of them, he says, had a better motive than the Russian state for wanting to be rid of Sergei Skripal.  Which makes Mrs May's allegations of Russian culpability look rather shaky.  But what if Mr Skripal were just a convenient pawn in a game of demonising Russia?  Surely that is too dark and would require too many politicians and officials to be in on it.  It would have to leak.  Orbis appears the best lead.
Craig Murray concludes: 'Steele, MI6 and the elements of the CIA which are out to get Trump, all would have a powerful motive to have the Skripal loose end tied.'
Look where they tell you not to
As Mr Murray says, the first rule of journalism is to look where they tell you not to look.  And he is annoyed none of the supposed 'journalists' of the mainstream media is doing that in this case.
A Guardian article says: 'The D-notice system is a peculiarly British arrangement'.  It goes on to describe it as 'a sort of not quite public yet not quite secret arrangement between government and media'.  the D-Notice mechanism is there 'in order to ensure that journalists do not endanger national security.'   But there is no national security angle in the Trump Dossier.  It was just dirt-digging.  When such a mechanism is used to spare ex-MI6 agents embarrassment the D-Notice becomes a devalued currency.  (The more so if one really were used to shore up a pre-arranged Government political line to sour relations with Russia.)
Scripture says the Lord expects us all to deal with each other honestly:
Lev 19:15  Ye shall do no unrighteousness in judgment: thou shalt not respect the person of the poor, nor honour the person of the mighty: but in righteousness shalt thou judge thy neighbour. 
Points for Prayer
Pray the truth comes out in this matter.  Remind the Lord of his word:
Proverbs 10:9  He that walketh uprightly walketh surely: but he that perverteth his ways shall be known.
Luke 12:2 For there is nothing covered, that shall not be revealed; neither hid, that shall not be known.
And do pray for peace between the nations.  This may be a millennial prophecy, but it shows that the Almighty regards peace between nations as a good thing:
Isaiah 2:4 And he shall judge among the nations, and shall rebuke many people.  And they shall beat their swords into plowshares, and their spears into pruninghooks. Nation shall not lift up sword against nation, neither shall they learn war any more. (Also at Micah 4:3)
We'll really appreciate your support
Click below to join Christian Voice and stand up for the King of kings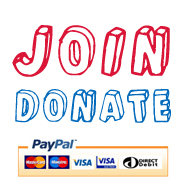 Click on the social media links below to share this post: