Ruth Davidson, the leader of the Scottish Conservative Party, is 13 weeks pregnant with her first child.
'Parents to be'
You can just about trust the Guardian to report on this story:
'The 39-year-old said she and her partner, Jen Wilson, were delighted to be expecting a baby in October after undergoing IVF treatment.
'Davidson said in a statement: "Like all new parents-to-be, we are excited and daunted about the months to come. Mostly, we are just overjoyed at the prospect of starting a family together."
'Politicians of all parties congratulated the couple on Twitter. Theresa May described it as wonderful news, and Scotland's first minster, Nicola Sturgeon, joked: "The baby box is on the way", a reference to the Scottish government's scheme for new parents.'
'Dreamed of starting a family'
Jennifer Wilson is a marketing assistant. She is 36 and originally from Co. Wexford in the Republic of Ireland. She came to the UK in 2003. The Sun newspaper says her emigration was because of 'social attitudes'. 'She "never really felt she could be completely herself".'
The two have been 'together' for more than three years. That is close to being a reasonably long time in lesbian circles. They live in Edinburgh and plan to gay-marry.
According to the Independent, Miss Davidson said: "We have always dreamed of starting a family."
Ruth Davidson could not 'live a lie'
Miss Davidson had a previous lesbian affair, says iNews. She had 'a long term partner who I'd discussed marriage and children with'. But the woman 'dumped' her.
She told a Scottish radio programme she did not want to be gay. However, although claiming to be a Christian, and knowing the Bible, her language is not the best, in this interview at least.
Furthermore, she does not say she ever sought prayer, healing or deliverance from her ungodly desires. She said she had to 'make a decision'. 'You're going to live a lie for the rest of your life or you're going to trust yourself. That's what I had to do.'
Lies and pretence
But speaking of lies and pretence, the woman who could not 'live a lie' is living a bunch of lies. The first is that a homosexual relationship is normal or natural.  Secondly, that being gay-married is anything other than a counterfeit of the real God-given thing.  Thirdly, she is embracing the fiction that both her and Miss Wilson are 'having a baby' or 'starting a family'.  They are not.  Only she is having a baby.  Jennifer Wilson is a bystander.
Moreover, this is not a baby born into a loving marital relationship. It is not a baby conceived as the result of a one-flesh union between male and female. It is a baby concocted in an IVF lab for purely selfish and/or gay campaigning reasons. Yes, Ruth Davidson may well feel maternal. But if she has decided to be a lesbian, she has set herself steaming down a sexual dead-end.
A word about IVF
IVF has been used to enable couples who are in a one-flesh union to have children. Our misgivings about it arise because healthy embryonic human beings are killed as by-products.  At the same time, we understand very well the heartache of not being able to conceive naturally.
It seems ironic and unjust that Nicola Sturgeon, at one time the only one of three female Scottish party leaders to be heterosexual, has been unable to conceive. Our hearts and prayers go out to her and her husband, even if we cannot stand her politics.
But an inability to conceive naturally is not remotely the case here.  Ruth Davidson has gone down the IVF route because of her distaste for natural sexual relations.  Either that, or because it would neither have been personally nor politically expedient to go 'between the sheets' with a man.
And who is the father of the growing baby? Did some student sell his seed? Is the father even a Conservative? Is he straight or gay? Will he have any involvement in the child's life? Amid all the gushing, no-one in the mainstream media is so much as asking these questions.
We know Ruth Davidson is the mother
Unlike the creepy Tom Daley / Mr Black case, we know who is at least one actual parent. It's hard to conceal pregnancy. But as her child grows up, what will Miss Davidson tell him or her? Will the pair maintain the fiction that they are both its parents? And how is a child expected to grow up normal in such an dysfunctional environment? (Let alone in the Black/Daley household?)
Ruth Davidson has been touted as a possible future leader of the Conservative Party as a whole. It is a party which celebrates sodomy and everything gay.  The Tories passed the act to allow homosexuals to gay-marry.  They corrupt the nation's children in state-sponsored sex education.  Above all, Conservative politicians have plunged headlong into the world of 'post-truth, post-shame'.  Given all that, Ruth Davidson would sadly be an ideal fit.
Take away the wicked
But to take on such a role would be to aspire to be the Queen's minister. Let us pray against such an eventuality, but even more for repentance for all in authority. Let us pray for righteous ministers to surround the Queen with these words from the mouth of God:
Psalm 94:20 Shall the throne of iniquity have fellowship with thee, which frameth mischief by a law?
Proverbs 25:5 Take away the wicked from before the king, and his throne shall be established in righteousness.
Acts 3:19 Repent ye therefore, and be converted, that your sins may be blotted out, when the times of refreshing shall come from the presence of the Lord;
1Timothy 2:1 I exhort therefore, that, first of all, supplications, prayers, intercessions, and giving of thanks, be made for all men; 2 For kings, and for all that are in authority; that we may lead a quiet and peaceable life in all godliness and honesty.
We'll really appreciate your support
Click below to join Christian Voice and stand up for the King of kings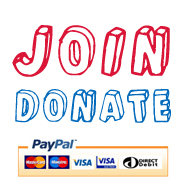 Click on the social media links below to share this post: