This morning Sir Graham Brady, Chairman of the Conservative Party's 1922 Committee, revealed he had received more than 48 letters of no confidence in Theresa May as leader of the Party and therefore as Prime Minister.
1922 Committee meeting and vote
Sir Graham is arranging for Mrs May to address Tory MPs at the Committee's normal Wednesday meeting at 5pm this afternoon, although some reports suggested the meeting could be brought forward.
Voting will take place between 6pm and 8pm tonight. The result could be declared soon after. Brexiteer MPs are angry that it has all happened so soon. They wanted the weekend to drum up support. But they are where they are, and the timing is surely of the Lord, however it turns out.
The Independent reminds us the 1922 Committee is named after a Tory rebellion: 'The 1922, which meets in Parliament's oak-panelled Committee Room 14 at 5pm every Wednesday afternoon, is named after the historic Carlton Club meeting between Tory rebels Stanley Baldwin and Bonar Law on 19th October 1922, in which the men successfully plotted the withdrawal of the party from its coalition with David Lloyd George's Liberals.'
Mrs May 'will fight'
Theresa May said this morning she would fight the no confidence vote with 'Everything I've got.'
She added: 'A new leader wouldn't have time to re-negotiate a withdrawal agreement and get the legislation through Parliament by March 29, so one of their first acts would have to be extending or rescinding Article 50, delaying or even stopping Brexit when people want us to get on with it.'
Well, that depends on whom any new leader is. If they were a Remainer, it might almost be true, although any Prime Minister who extends Article 50, let alone withdraws it, would find his position untenable. He would almost certainly lose a vote of no confidence in the House of Commons, since the DUP would no longer support him. He would almost certainly lose the general election which would follow.
Scare tactic aimed at Brexiteers
MPs decide the short-list of two but then the leader of the Conservative Party is elected by ordinary members of the Party. They are overwhelmingly pro-Brexit. So let us say Mrs May lost and that triggered a leadership election. The next leader and prime minister would be a Brexiteer of some sort or another. We can be sure his platform would not have included delaying or withdrawing Article 50.
Furthermore, in truth, there is very clearly no scope to re-negotiate the withdrawal agreement either. In yesterday's whirlwind tour European leaders made that very plain to her.
So Mrs May's is just a scare tactic directed at Brexiteer MPs. Why should Mrs May pick on them? Because they are the ones most likely to vote against her. What a coincidence.
Making the contest less about her and more about her deal and the Brexit outcome could be yet another mistake.
Bookmakers odds
Nevertheless, the bookmakers think Mrs May will survive the vote. William Hill put the Prime Minister's chance to win at 6 to 4 on. Spokesman Rupert Adams said: 'The odds suggest Theresa will be safe but it could be a close run thing.'
It would not be a total surprise for Mrs May to win the vote narrowly and then decide to resign. Knowing perhaps 40% of your colleagues have no confidence in you and that any number more are merely lukewarm is not a good place for any leader to be. If just 100 out of 330 Tory MPs vote against her, the word is the Cabinet will be advising her to resign.
But against that happening is Theresa May's renowned stubbornness and her inability to face up to reality. But she may survive, and if so, that will be the Lord's doing (and I might add, after all that has taken place in the last week, 'wondrous in our eyes'!)
The Lord disposes
I was at a meeting of Prayer for Parliament in the Palace of Westminster last night. It was adddressed by Sir Jeffrey Donalson MP, DUP member for Lagan Valley. Sir Jeffrey also prayed into the Brexit situation in the House. He revealed that he has had the same revelation as I had yesterday.
That is that everything which has happened over Brexit has been orchestrated by the Lord. Furthermore, it is hard to escape the conclusion that his divine purpose is to bring the United Kingdom swiftly out of the EU's Revived Roman Empire with no deal.
Prov 16:9 A man's heart deviseth his way: but the LORD directeth his steps.
Just consider the Referendum Party launch in 1996 and the subsequent rise of UKIP to their heights of 2014. That, and pressure from his own Brexiteer MPs, forced Mr Cameron into putting a promise to hold a referendum into the Tory manifesto in 2015. He made good his pledge in 2016. The Referendum result was an unecpected victory for Leave over Remain by 52% to 48%.
Commons approved Article 50
Mr Cameron resigned the day after the result and Mrs May was appointed leader after Andrea Leadsom dropped out. Next, Remainers went to court to force a House of Commons vote on Article 50
The Supreme Court ruled in their favour on 24th January 2017. They hoped the House would block it. But the Brexit Bill cleared all its hurdles on 13th March 2017. Thanks to the Reminers, Article 50 had a Parliamentary legitimacy it would not have had.
Her Majesty's Government served a notice under Article 50 on the EU on 29th March 2017. Now consider Mrs May's botched General Election campaign during May and June 2017. I specifically prayed for a hung parliament with a Tory administration but with the DUP holding the balance of power, in effect, keeping them honest. That is what turned out.
Then came two wasted years of negotiation with an intransigent EU more concerned to punish the UK than look forward to a future trading relationship. During that time, the Government were forced in June 2018 to agree the Commons having a 'meaningful vote' on any resulting deal. Remainers thought that would ensure a deal more favourable to them.
The Lord knows the heart behind our prayer
Many of us prayed against the Commons have a meaningful vote for the same reason. How wrong we were. But the Lord knew what we were really praying for and disposed accordingly.
And now the Commons will not agree the May Deal. Moreover, there is no course around which the House of Commons can agree. The Brexit legislation sets a 21st January deadline. If there is to be a deal it must be approved by then. If not, ministers have to tell the House what they are going to do in its absence.
Finally, if there is no deal ratified by the UK and EU by 29th March, the United Kingdom leaves the EU on World Trade Organisation rules. In addition, we leave withpout paying £39 billion. And that is £733 for every person of working age in the UK, or over £1,400 per household.
The Metro newspaper headline yesterday was 'The Clock is now ticking for No Deal'.
One could be forgiven for thinking the Lord himself has engineered a No-Deal Crash-Out outcome.
Has the Lord engineered No Deal?
Prov 16:9 A man's heart deviseth his way: but the LORD directeth his steps.
PRAY that the United Kingdom comes out of the European Union one way or another. An orderly way would be preferable. But it looks as if our esteemed Government has missed the boat for that outcome. They are stumbling towards 'No Deal', whoever is leader of the Conservative Party and Prime Minister.
The only danger in such a case is they might ask for an Article 50 extension. The EU would attach strings before granting such a request. A withdrawal of Art50 would be politically impossible. In any case, the Lord will decide against them.
Both sides of the Irish border and both sides of the Channel had better start preparing for No-Deal and WTO rules. They, and businesses, should have been doing this two years ago.
World trade collapsed
Finally, in Isaiah 23, we read of the Lord's judgment on Tyre. If affected trade worldwide, including the mineral-rich isles of Tarshish. Many scholars now view 'Tarshish' as the British Isles. We were a known source of copper, tin, silver, gold, iron and lead in the Bronze and Iron Ages. Indeed, to have a 'bronze age' at all you need copper, found in Wales and Somerset, and tin from Cornwall. Isaiah writes of the destruction of Tyre as a catastrophe for trade:
Isa 23:1 The burden of Tyre. Howl, ye ships of Tarshish; for it is laid waste, so that there is no house, no entering in: from the land of Chittim it is revealed to them.
Ezekiel also pronounces a judgment on Tyre in Ezekiel 27. He lists the extensive and astonishing world trade at the time. Do read it! Like Isiaah he speaks of a collapse in world trade:
Eze 27:35 All the inhabitants of the isles shall be astonished at thee, and their kings shall be sore afraid, they shall be troubled in their countenance.
Be realistic in our prayer
What I saying is that we should be realistic in our prayers. Recognise a 'No Deal' exit will inevitably impact on people's livelihoods. Companies may have to restructure.their markets or accept lower margins. Some may go out of business. It will be tough. Nevertheless, it will not be the disaster predicted by those of 'Project Fear II'.
I believe if the Almighty orchestrates such an outcome it will be to benefit the UK in the longer term. Tarshish no doubt recovered and secured new markets. Isaiah promises after a 70-year period, a Biblical time of completion, not just prosperity but blessing in the purposes of God:
Isa 23:18 And her merchandise and her hire shall be holiness to the LORD: it shall not be treasured nor laid up; for her merchandise shall be for them that dwell before the LORD, to eat sufficiently, and for durable clothing.
PRAY: That the repentance which will bring that about will be our portion in this United Kingdom, to the glory of God. And of course pray into this no-confidence vote and the aftermath. Moreover, remind the Lord what he has done for us so far, not because of our goodness – God knows our national sin – but because of his grace. And perhaps because he still has a purpose for this United Kingdom. Pray without ceasing!
For the spiritual significance of coming out of the EU, see this link here on our website.
We'll really appreciate your support
Click below to join Christian Voice and stand up for the King of kings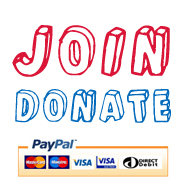 Click on the social media links below to share this post:

STOP PRESS 10pm: Theresa May has won the confidence vote by 200 votes to 117. But 160 MPs (118 ministers and 42 PPS's) are on the payroll vote. So 117 out of the remaining 160 backbenchers have no confidence in Mrs May. Mrs May survives for a year, but she felt she had to promise not to lead her party into the next election to do so. It is not a resounding victory. And now she is off to Europe again to try to rescue her deal. End of Stop Press…