A round-up of recent foreign affairs stories mostly from alternative media. All links will automatically open in a new tab. No need to 'Right-Click'.
01/05/2018
Syria: The Cycle of Lies by Thierry Meyssan (on VoltaireNet)
01/05/2018
It's taken a week for Diana Darke to slag off 'That Trip' she went on to Syria with Baroness Cox, whom she doesn't even name!
01/05/2018
Sometimes it is really hard for those of us who support the State of Israel:
Christians in Jerusalem's Old City 'under threat' from settlers
And PM Netanyahu digs out some really old news for Donald Trump: Israel says Iran hid nuclear arms programme
30/04/2018
Peter Hitchens: Waiting for the OPCW: How to Read the Next Report on Alleged Chemical Weapons Atrocities
28/04/2018
Douma: 17 eyewitnesses testify before the OPCW (on VoltaireNet)
30/04/2018
Ex-ambassador Craig Murray says journalists told not to mention a certain MI6 minder of Sergei Skripal: Where They Tell You Not to Look
28/04/2018
Craig Murray again. It becomes stranger and stranger: Probable Western Responsibility for Skripal Poisoning
28/04/2018
Cement giant Lafarge 'working for French Secret Services in Syria' by Thierry Meyssan  (Voltaire.net)
27/04/2018
BBC Hardtalk: Stephen Sackur talks to Fares Shehabi, Aleppo businessman and MP in Syria (YouTube)
(Off-Guardian's report on Sackur vs Shehabi is here)
26/04/2018
IAAF doctor calls for intersex category in athletics within five to 10 years (Guardian)
24/04/2018
'That Trip': Statement from Caroline Cox on her recent visit to Syria
24/04/2018
The fiasco of the bombing raid on Syria by Thierry Meyssan (cyber warfare and priorities)
24/04/2018
Antiwar.com: What Will Weapons Inspectors Find in Syria… and Does it Matter?
23/04/2018
The Skripal Affair: A Lie Too Far? by Michael Jabara Carley (on VotaireNet)
23/04/2018
David Pilkington at The Way: Was the Syrian Chemical attack a Hoax?
23/04/2018
Gareth Browne was on 'That Trip': The 'crazy club': Inside the British propaganda trips that seek to legitimise Assad's barbarism
20/04/2018
Giles Fraser was on 'That Trip': Why I'm unrepentant about my trip to Syria
20/04/2018
Yes! Soros-funded foundation questions future in Hungary
19/04/2018
Britain should 'move in the direction of friendship' with Bashar al-Assad, former UK ambassador to Syria says
19/04/2018
Richard Bacon MP: An open letter to the US Congress: don't let Trump rip up the Iran deal
18/04/2018
Will Armenia be the next victim of western-backed regime change? (theduran.com)
09/04/2018
Peter Hitchens on Khan Sheikhoun: Rushing to Judgement Over Syria – some previous experiences
29/03/2018
This debate on Syria in the House of Lords took my eye. Scroll down to the speech by Lord Dykes
28/03/2018
BBC on Islamic State in maps; includes IS fighters by nationality (Read this. You will be surprised)
21/12/2016
Yes, it's way back, but this letter to The Times from three former UK ambassadors to Syria is worth reading and commending.  The man whose blog features it hates them for suggesting the UK leaves Syria alone.
We'll really appreciate your support
Click below to join Christian Voice and stand up for the King of kings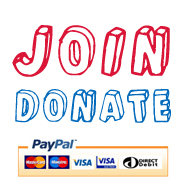 Click on the social media links below to share this post: