The mainstream media is all over Ichthyornis dispar.  This is supposed to be a 'missing link' between dinosaurs and birds.  The name means something like 'disparate fish-bird'.
Evolutionists like Bhart-Anjan Bhullar of Yale University claim: 'It shows us what the first bird beak looked like.'  'It's a real mosaic of features, a transitional form.'  That's what he says.  'A transitional form'.  At last!  The elusive missing link!
Evolution Cheerleader
The BBC is top cheerleader for evolution.  Moreover, it's not just David Attenborough.   Expressions like 'adapted', 'evolved' 'millions of years' are used all over the network.  Anyway, according to the BBC, 'It has long been known that birds evolved from dinosaurs in what was a slow gradual process, involving feathers, wings and beaks.'  Has it really?  Or should we replace the word 'known' by 'thought by evolutionists'?
'The bones of Ichthyornis were first found in the 1870s by the US palaeontologist Othniel C Marsh', says Auntie.  Apparently, Charles Darwin read about the fossil.  He thought it afforded support for the theory of evolution.  But he described it as 'work on "old birds" .'
Researcher Daniel Field, from the University of Bath, said it was an 'extraordinary new specimen'.  He assured us it had 'similar brain proportions to that of a modern bird'.  However, 'other parts of the skull more closely resemble those of predatory dinosaurs'.
Velociraptor's jaws nothing like Ichthyornis dispar
'Right under our noses this whole time was an amazing, transitional bird,' said Dr Bhart-Anjan Bhullar.
So is it?   Not really.  For a start, Ichthyornis dispar really looks like a bird.  Its teeth are held in a fragile, elongated bill.  It could give you a nasty nip.  It might even hold something like a fish to stop it getting away.
Indeed, the Independent says: 'Ichthyornis had a two-foot wingspan and probably ate fish and shellfish.'
But it has little in common with a therapod dinosaur like Velociraptor.  The latter's strong head and jaw is clearly designed for ripping flesh, which Ichthy is not.  Some birds today do have powerful ripping beaks.  That still does not mean they are descended from velociraptor.  But, in any case, Ichthy didn't.  As it happens, the BBC claims: 'The seagull-sized bird had a beak and a brain much like modern birds, but the sharp teeth and powerful jaws of dinosaurs like Velociraptor'.  Did it?   No.  But none of the evolution-supporting mainstream media give you a picture of a velociraptor.  It would never do to let the reader see the differences for himself.
Some modern birds have teeth
And there is something else none of them will tell you.  And that is that some modern birds have teeth.
There are not many, but among them are several species of goose.  The Greylag Goose, Canada Goose, even domestic geese all have teeth.   Then there is the tooth-billed bowerbird, which does what it says on the tin.
As it happens, the Independent, cited above, denies those species even exist.  'Toothed birds vanished along with the dinosaurs and many other species after an asteroid impact 66 million years ago.'  Tell that to the Canada Goose.  From a distance, if I were you.
And if parts of Ichthy's head resembled something in a dinosaur, so what?  It so happens we share many bodily features with birds.  That is evidence of an overall Designer (yes, with a capital 'D'), not a common ancestor.
Gen 1:20  And God said, Let the waters bring forth abundantly the moving creature that hath life, and fowl that may fly above the earth in the open firmament of heaven. 
Even the Rational Skeptic website says evolutionists had 'better let go' of both Archaeopteryx and Ichthyornis Dispar.  The latter, it says, was not a missing link.  It 'was 100 percent bird.'
But don't expect the BBC or the Indy to let go of Ichthy any time soon.
We'll really appreciate your support
Click below to join Christian Voice and stand up for the King of kings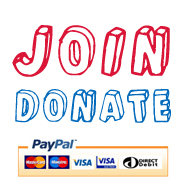 Click on the social media links below to share this post: