A football league team doctor has characterised players refusing the Covid-19 vaccination as easily-led and likened them to flat-earthers during a BBC broadcast.
Rochdale AFC's Dr Wesley Tensel told BBC mid-day news on 5th October that players will be watching 'misinformation' about Covid or vaccines on social media. One video links to another, he told viewers, and 'pretty soon you are believing the earth is flat'.
This refusal to grant players basic intelligence comes from a man who Sportsmail reports called for the whole football league season to be stopped in December 2020 amid a rise in cases at the time. In the event, some games were postponed including two involving Rochdale but the season continued.
Cryptocurrency and Botox
On Twitter, where his self-description includes 'Property Investor & Cryptocurrency Trader', Dr Tensel complains: "Whenever I'm running a vaccination clinic I'll WhatsApp all the boys but it's got to the point where nobody replies." He told BBC's Rachel Burden that 'anti-vax messages' mean that only around 20% of his (Rochdale) players are double vaxxed. The BMJ reports that GP's receive £12.58 per double-jab administered.
The Daily Star reported in 2016 that consultant plastic surgeon Charles Durrant criticised Dr Tensel for providing medical cover to an ex 'On The Beach' star called Chloe Goodman for her then Leeds-based clinic Opiah Cosmetics, which provided botox and fillers.
The law states that botox must be prescribed by a doctor or nurse practitioner. It must be prescribed for the actual patient, ideally after a consultation with the prescriber. Miss Goodman, who recently had a baby with Middlesborough defender Grant Hall, stated that she was working with clinical oversight from Dr Tensel. It was not clear if he saw all her botox customers.
Mr Charles, a member of The British Association of Aesthetic Plastic Surgeons said: "Having a GP prescribe medication that someone else injects into someone's face is abhorrent really. It's outrageous."
The Star reports that when they asked him for a response, Dr Tensel simply stated that Charles Durrant is "entitled to his opinions". Since 2016, it appears Opiah Cosmetics has moved to Brighton and offers injectable lip fillers but no longer Botox. If you are interested to know the difference, click here. However, a booking site for Opiah refers to 'btox' and has 'The Cutting Room' in Leeds as a venue.
Wrong side of history
In December 2020 Dr Tensel said football 'must be included should the government propose another lockdown'. He said football 'does not want to appear on the wrong side of history'. He went on: 'With everything that's going on in 2020 and this massive global pandemic, we're struggling to get on top of things – you can see the numbers are rising. People can't go on holiday, they can't do this, they can't do that,' Dr Tensel told Sportsmail.
He went on: 'If we look back when our kids are at school and they're doing history of what happened in the pandemic and they see they were still playing football, they were travelling around, it just doesn't seem to me the wisest thing to be doing.
'I just feel that, in the grand scheme of things, is football that important in the middle of a pandemic, when I'm seeing lots and lots of people dying with Covid. It doesn't sit right.'
Games rescheduled
One week after Dr Tensel called for the season to be stopped, 'cases', or rather 'positive test results' peaked, on 4th January 2021, and then went down week by week as fast as they had risen. After the winter spike, deaths also followed a downward trend. It was the faint-hearted Dr Tensel who ended up on the wrong side of history.
The 2019-2020 season was truncated in March 2020 in the national over-reaction to the Covid epidemic. 'Project restart' began in June 2020 with a few 'tidying-up' matches held in July.
The first games of the 2020-21 season were held in September 2020. The Premier League announced in December 2020 that clubs had returned 18 positive tests during the latest round of testing. This was the highest since June. Nevertheless, all the games in all the leagues were successfully rescheduled.
Relegated
Finishing in 21st place, Rochdale were relegated after the 2019-20 season from League One to League Two. They currently sit 16th in football's fourth tier.
Rochdale AFC holds the distinction of having played the most seasons in the English Football League's bottom two tiers of the four divisions (which are now named 'Premiership', 'Championship', 'League One' and 'League Two') without ever reaching the top two tiers or being relegated to the National League.
The club was formed in 1907 and entered the Football League, Third Division North, on 27th August 1921 with a 6-3 win against Accrington. One hundred years in the League is quite an achievement. They will need the Lord's blessing to remain and progress, and that will only come by following Kingdom principles. Unity is a key Kingdom principle. It commands a blessing, as we know from Psalm 133. People in the club publicly criticisng others in the club does the opposite.
Football's Refuseniks
The mainstream media have been full of a story that a very sizeable number of Premiership footballers are refusing the vaccine. Yahoo news is airing a Press Association story which says: 'A report this week suggested only seven of the 20 Premier League clubs have succeeded in fully vaccinating 50 per cent or more of their squads, with the overall average said to be approximately one-third of all players. Due to medical confidentiality the Premier League will not confirm exact numbers.'
At least five members of the England squad are reportedly among them. Health Secretary Sajid Javid has said it is 'disappointing' and that 'the players are role models who could play a part in encouraging others to get the jab.'
But that works both ways. They can be role models, even in the changing room, encouraging others who in conscience or for health reasons are refusing it.
'Misinformation' online
Sports minister Nigel Huddleston blamed the poor uptake on 'misinformation online.' It's always 'misinformation online'. He said the government were working 'with social media companies to tackle fake news about vaccinations'. Government propaganda must prevail.
However, after a briefing from England's deputy chief medical officer Jonathan Van-Tam, England football manager Gareth Southgate said: 'What we do know is that, even with the vaccination, it's not going to stop people catching it.'
Mr Southgate went on confirming the point, which is not 'misinformation': 'Even if they are vaccinated, we still have to take those precautions because they can still catch it and therefore be ruled out of games, so it's a strange one for us.
'I … understand young people are going to have individual views on how they see it and they're going to be influenced by what they read and what they see, so it is a far from straightforward cycle.'
Are players that stupid, Doctor?
Some media have said that black and ethnic minority players are the most likely to refuse the vaccine. That may be true, but the Rochdale first team has just three black players in its 23-man squad and yet Dr Tensel says only 20% of the whole Rochdale squad have been double-vaxxed.
In any event, surely, as their team doctor, Dr Tensel should be supporting players rather than accusing them of being so stupid they are unable to form their own opinion of the comparative risk from the virus and the vaccine or saying they are so easily led by what they see online that they are about to believe the earth is flat.
But such conceit can so easily happen when you decide that only you are right and so much cleverer than those who merely kick a ball about. Without for a moment doubting his motives, the doctor is nevertheless promoting a view acceptable to the arrogant men in power. But the Bible says:
Proverbs 16:19 Better it is to be of an humble spirit with the lowly, than to divide the spoil with the proud.
More risk from vaccine
With a humble spirit, Dr Tensel should recognise that those who have decided not to be vaccinated have sought out knowledge, not 'misinformation'. They know they are at little risk from the Covid virus. The worst case was Newcastle goalkeeper Karl Darlow who was laid out with it for a month but is now recovering.
Players also know there are risks, chiefly possible heart inflammation, particularly for young men, with the vaccine, especially in those double-vaccinated.
The US Centers for Disease Control say: 'Cases of myocarditis reported to the Vaccine Adverse Event Reporting System (VAERS) external icon have occurred: After mRNA COVID-19 vaccination (Pfizer-BioNTech or Moderna), especially in male adolescents and young adults.' Evidence is also piling up from Israel, Canada, Ireland, Europe and the UK. It was one reason the UK's JCVI gave not to recommend vaccines for adolescent school-children. Concerns of an "increased incidence" of heart inflammation diseases myocarditis and pericarditis following inoculation, especially after the second dose is the reason Iceland, Sweden, Finland and Denmark, have all stopped giving the Moderna vaccine to young men.
Furthermore, AstraZeneca's vaccine is not recommended in the UK for under-18's at all, because of the risk of thrombosis (blood clots), which although rare could be 'devastating', according to consultant haematologist Dr Sue Pavord.
Any of these vaccine ill-effects would be self-inflicted and could end a football career. Players are not about to sacrifice themselves and their short careers in the faint hope that they might protect someone else. Particularly not when the Government and the England football manager have admitted they can still pass the virus on, vaccinated or not. Delving down to that knowledge makes them prudent and wise, in Bible language:
Proverbs 18:15 The heart of the prudent getteth knowledge; and the ear of the wise seeketh knowledge.
Prayer
Proverbs 15:33 The fear of the LORD is the instruction of wisdom; and before honour is humility.
2Tim 1:7 For God hath not given us the spirit of fear; but of power, and of love, and of a sound mind.
Pray that Almighty God will vindicate and sustain those who in good conscience resist all the pressure and refuse the experimental Covid vaccines.
May he bring an end to the oppression of restrictions and consign the unjust lockdowns to the history books. May he grant repentance, humility and the fear of God to those in power.
We appreciate your support – without it we can't do our research and help inform your prayers.
So click below to join Christian Voice and stand up for the King of kings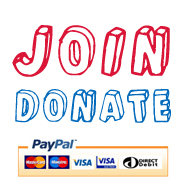 Click on the social media links below to share this post: