22/7/2022
Girlguiding sparks trans row over interview with boy, seven, who lives as a girl.
Girlguiding "Rainbow girl". Remember, "Rainbow" is a really a boy.
LGBT Identity Among Young People Has Tripled Since 2008.
Don't buffer the truth about censorship zones.
NHS steps up pointless vaccination program against monkeypox in London.
Internet Service Providers Blocking Right To Life Website.
21/7/2022
German Government Admits Covid Vaccines Cause Serious Injury for One in 5,000 Doses – But its Own Data Show the Real Rate is One in 300 Doses.
Disney Ditches 'Fairy Godmothers' for Gender Neutral Titles.
18/7/2022
Parents slam drag queen library tour… but organiser hits back and accuses 'far-Right neo-Nazi group' of block-booking 2,000 ticket.
We appreciate your support – without it we can't do our research and help inform your prayers.
So click below to join Christian Voice and stand up for the King of kings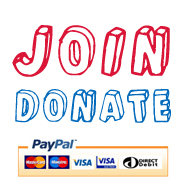 Or fill in the form below if you would rather just keep in touch:
Click on the social media links below to share this post: