Here is the Hansard record of last night's debate with the divisions. Our MPs received much prayer through this month, over the weekend and indeed as they met yesterday afternoon to vote on Brexit and amendments to the G+overnment plans.
Some of the amendments the House voted against would have impeded or delayed Brexit,  They were all defeated by the grace of God.  Remember to thank him for his grace and mercy and praise his holy name.
The only two which succeeded were Dame Caroline Spelman's rejecting leaving without a deal and Sir Graham Brady's, approving the May Deal without the hated Backstop.
Brexit next steps
So Mrs May is back off to Brussels with the Brady Amendment in her bag. She will tell the EU removing the Backstop is what Parliament wants. The EU have immediately said they will not renegotiate. But they would say that. As the clock ticks down to No Deal on 29th March 2019, despite the aspirations of Mrs Spelman and the House, they may well budge. Otherwise it's No Deal, the default position. Pray for Mrs May to find favour with the Lord:
Prov 8:32 Now therefore hearken unto me, O ye children: for blessed are they that keep my ways. … 35 For whoso findeth me findeth life, and shall obtain favour of the LORD.
And to be frank, at some stage the UK will leave the EU. All the questions raised by supermarkets and farmers' unions and industry about markets and supply chains and tariffs on imports from and exports to the EU will one way or another eventually have to faced. Moreover, our United Kingdom needs repentance, and that requires a heaven-sent leader. So keep praying!
Yesterday the BBC reported that Theresa May's neutral motion was designed to allow discussion of next steps on Brexit.  MPs tabled amendments. The Speaker decided on which amendments to select impartially, as we prayed, reminding the Lord of his word set out in scripture:
Lev 19:15 Ye shall do no unrighteousness in judgment: thou shalt not respect the person of the poor, nor honour the person of the mighty: but in righteousness shalt thou judge thy neighbour.
Labour Front Bench amendment
The opposition's amendment instructed the government to rule out what it refers to as a 'disastrous No Deal' scenario. It proposed an alternative Brexit deal involving Labour's plan for a permanent customs union with Brussels and a version of the EU's single market. Mr Corbyn's amendment also proposed legislating to hold a public vote on either a deal or a proposition that had MPs' support.
It was defeated by 327 votes to 296. 'No Deal' is of course the default scenario under the legislation on Article 50 which a huge majority of MPs voted for two years ago.
Lib Dem amendment
Once again, Mr Speaker did not select Mr Vince Cable's amendment instructing the government to take steps to rule out 'No Deal' and to 'prepare for a People's Vote in which the public will have the option to remain in the European Union on the ballot paper'.
The BBC said: 'The People's Vote campaign for a fresh referendum on EU membership held back from tabling a similar amendment, saying it would not get the backing of a majority of MPs without Labour leader Jeremy Corbyn telling his party to back it.'
He did not, and it wasn't called anyway, so that is an answer to prayer.
Yvette Cooper's amendment
This was the big one. It demanded parliamentary time to pass a new law ruling out No Deal. The new law would also have required Theresa May to seek to postpone Brexit day (currently 29th March) until 31st December. That would all have come into effect if MPs do not approve a deal by 26th February.
Firstly, the prime minister would have to ask the EU 27 to agree to extend the two-year limit on Article 50.  Secondly they would have to agree.  Thirdly,. they will only do that if it looks like it might achieve something to benefit them.  Fourthly, any extension past July will need the UK to hold elections to the European Parliament.
The amendment had the backing of senior Conservative backbenchers such as Nicky Morgan and Oliver Letwin, former Lib Dem health minister Norman Lamb and Plaid Cymru's Ben Lake. Miss Cooper tabled it with Tory Remainer Nick Boles. It was the only amendment which would have bound the Government. Labour supported it. But it was lost by 23 votes. Dominic Grieve's (The Grinch!) amendment calling for every Tuesday from now on to be Brexit debating day was rejected by 20 votes.
The successful amendments:
Amendment proposed: (i), at end, add
"and rejects the United Kingdom leaving the European Union without a Withdrawal Agreement and a Framework for the Future Relationship."—(Dame Caroline Spelman.)
Ayes: 318 Noes: 310 Question accordingly agreed to.
Amendment proposed: (n), at end, add
"and requires the Northern Ireland backstop to be replaced with alternative arrangements to avoid a hard border; supports leaving the European Union with a deal and would therefore support the Withdrawal Agreement subject to this change."—(Sir Graham Brady.)
Ayes: 317 Noes: 301 Question accordingly agreed to.
(At some stage we might analyse all the voting – but that's a bigger project to be done right now!)
False positive prophecies
Finally, what of so-called prophecies claiming the world is going to flock to the UK as a paragon of progress and virtue once we leave the EU?  Some of us need to see things from the point of view of the Lord Almighty. The way to do that is to get into his word, which is in the Holy Scriptures. There we see that God hates wickedness. It is that simple:
Hos 5:4  They will not frame their doings to turn unto their God: for the spirit of whoredoms is in the midst of them, and they have not known the LORD. 
The UK is promoting the wickedness of sodomy, feminism, abortion and even transgenderism at home and around the world. The Department for Education promotes promiscuity and perversion to our nation's children in England. In the devolved administrations it is just the same.
International wickedness
Our Foreign Office and the Department for International Development are pouring millions into pro-LGBT NGOs all over Africa and wherever else they can get a toe in. The EU also does that, but we led the way and we taught them. The Foreign Office started wars in Iraq and Syria and is responsible for massive loss of life and property, ruining people's lives.
Jer 9:9 Shall I not visit them for these things? saith the LORD: shall not my soul be avenged on such a nation as this?
Is the Almighty going to hold a nation such as ours up as a standard in opposition to his word? Really? The best we can say is that coming out of the revived Roman empire of the EU is an opportunity for national repentance. That on its own will be by the grace of God.
Psalm 106:47 Save us, O LORD our God, and gather us from among the heathen, to give thanks unto thy holy name, and to triumph in thy praise.
Spiritual significance
For the spiritual significance of coming out of the EU, see this link here on our website. And keep praying!
We'll really appreciate your support
Click below to join Christian Voice and stand up for the King of kings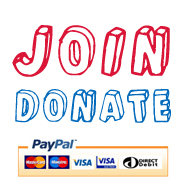 Click on the social media links below to share this post: