Freed from EU constraints, the UK Government wants to allow gene editing in agriculture.
They started a 'consultation' in January which ends tonight, Wednesday 17th March 2021.  You may wish to respond.
Consultation Link
HERE is the link to the Consultation: 'The regulation of genetic technologies.'
The Government are at pains to point out:  'Gene editing is different to genetic modification where DNA from one species is introduced to a different one. Gene edited organisms do not contain DNA from different species, and instead only produce changes that could be made slowly using traditional breeding methods.'  It's a longish article which sets out their thinking.
In the Bible, we find Jacob doing a bit of selective breeding to improve his stock:
Genesis 30:40 And Jacob did separate the lambs, and set the faces of the flocks toward the ringstreaked, and all the brown in the flock of Laban; and he put his own flocks by themselves, and put them not unto Laban's cattle.
Nevertheless, taking a short-cut by gene splicing seems a little bit too close to playing God.
A slippery slope
Gene editing in agriculture could also be the start of a slippery slope to gene editing on humans, using the same sort of DNA sequences known as 'CRISPR' (clustered regularly interspaced short palindromic repeats).
Bits of DNA are taken out and other bits put in their place. Scientists can do this, but that does not mean they should.
Statnews carries an Associated Press article headed 'Lab tests show risks of using CRISPR gene editing on embryos.'  It's worth a read
What could possibly go wrong?
The Motley Fool website, which is targeted at those intending to invest in the companies behind these technologies, carries a dispassionate article about the possible risks. It says:
'Perhaps the biggest fear of all about gene editing is that it could be used to change what it means to be human. It's one thing to cut out sequences of DNA that cause genetic diseases, but making genetic changes that are passed down to all later generations is another thing altogether.'
Tinkering with the human genome, with the very best of intentions? Saving or improving human life – and making a few quid at the same time? Or just improving crops and livestock?  What could possibly go wrong?
Isa 45:22 Look unto me, and be ye saved, all the ends of the earth: for I am God, and there is none else.
PRAY – and contact your MP
Pray into this matter and pray for those who lead us to seek the Lord and his wisdom:
Prov 9:10 The fear of the LORD is the beginning of wisdom: and the knowledge of the holy is understanding.
Prov 14:12 (cf 16:25) There is a way which seemeth right unto a man, but the end thereof are the ways of death.
Even after the consultation has finished, you can still use this link to the UK Parliament website to email your MP to be a point of witness about the perils of gene editing.
We appreciate your support – without it we can't do our research and help inform your prayers.
So click below to join Christian Voice and stand up for the King of kings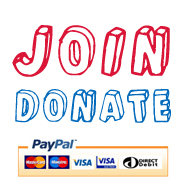 Click on the social media links below to share this post: