When is a vaccine passport not a vaccine passport? When it's a Covid Certificate, of course.
The Government have a quick-fire consultation out on Covid-status certification, with a closing time of 11:45pm on Monday 29th March 2021. Everyone concerned about religious, social and economic normality, civil liberties and God-given freedoms should pray into this and respond.
Here is an exhaustive suggested reply from Big Brother Watch. It's informative but you don't need to go to great lengths. As the saying goes: 'Just say "No".'
Even today (Monday 29th) Wetherspoons chief Tim Martin has robustly denounced it as a non-starter and 'the final straw' for the hospitality tradein the Daily Telegraph. You need to respond because just being a stupid idea does not mean it will not take a miracle to stop.
Acts 22:28 And the chief captain answered, With a great sum obtained I this freedom. And Paul said, But I was free born.
Consultation webpage
On their 'consultation' webpage the Government say: 'The government is reviewing whether COVID-status certification could play a role in reopening our economy, reducing restrictions on social contact and improving safety.'
We say: Just reopen the economy and remove all the restrictions. People have a God-given right to work:
Psalm 104:23 Man goeth forth unto his work and to his labour until the evening.
They go on: 'COVID-status certification refers to the use of testing or vaccination data to confirm in different settings that individuals have a lower risk of getting sick with or transmitting COVID-19 to others. Such certification would be available both to vaccinated people and to unvaccinated people who have been tested.'
We say: That is an unwarranted intrusion into people's medical records. Did they do that last winter for flu? In fact, this author, in company with millions of other 'refuseniks', has just refused the Covid vaccine. Nor has he ever had a flu jab.
Psalm 94:22 But the LORD is my defence; and my God is the rock of my refuge.
'Covid-secure mitigations'
They say: 'The government will assess to what extent certification would be effective in reducing risk, and its potential uses in enabling access to settings or relaxing COVID-secure mitigations.'
We say: There was never any justification for putting millions out of work in any case.
The idea that any of their 'COVID-secure mitigations' made the slightest difference to the course of the Covid-19 disease is on a par with King Canute's courtiers believing he could turn back the incoming tide by royal decree.
They have now vaccinated, or at least offered the vaccine to, all vulnerable groups and if their vaccines are as good as they say, they have no excuse not to open up all hospitality, events, sports and the arts right now. Why are they dragging their feet? Set the people free!
Isa 58:6 Is not this the fast that I have chosen? to loose the bands of wickedness, to undo the heavy burdens, and to let the oppressed go free, and that ye break every yoke?
Call for evidence
Finally, they say: 'We are issuing this call for evidence to inform this review into COVID-status certification, to ensure that the recommendations reflect a broad range of interests and concerns. We welcome views from all respondents.'
Isa 16:5 And in mercy shall the throne be established: and he shall sit upon it in truth in the tabernacle of David, judging, and seeking judgment, and hasting righteousness.
This is your opportunity to be a point of witness to tell them not to bring in any form of Covid passport or certificate.
The Consultation is linked HERE
No vaccine passports promise
Remember the government have repeatedly pledged not to introduce vaccine passports.
Culture Secretary Oliver Dowden struggled to explain how "Covid-19 certification" for people visiting mass events would differ from "Covid-19 passports."
RT reports that Mr Dowden told Gillian Joseph of Sky News on Friday his office was 'working on measures that would allow football games and theatre performances to happen again with as much of an audience as possible'.
However, he spoiled it by saying it needs to be done 'safely'. The very use of that word instills a false sense of insecurity in people. It's just more Project Fear.
Mr Dowden reassured Ms Joseph that the certificate "won't be a vaccine passport" and described it as "a way to facilitate proving" that a person has had a vaccine or a negative Covid test, thus helping "more people get into stadiums." And into churches?
RT goes on: 'He wouldn't offer any details as to how long a certificate would last, or how the system would be policed, simply saying that "those are certainly legitimate questions" and referring to the review. He stressed that having packed venues again "is vital not just for our sense of national well-being, but to the whole national economy".'
Well of course it is. So just do it.
No Rights in Israel – Bonkers in Brussels
Here is where it will end up: Lockdown Sceptics reports 'an Israeli court sided with a school over its decision to dismiss a teaching assistant who declined to give proof of vaccination or negative Covid test'. Citing her right to privacy and freedom of conscience availed not. The story is here
Meanwhile, Brussels Times reports on 'a Belgian Professor's call for "a new lockdown, a real one, where no one goes to work, including workers or construction workers, and where schools close". After two to four weeks, restrictions could be "relaxed a bit, if the figures have fallen sufficiently".' And king Canute turned the tide with a word.
Ezek 45:9 Thus saith the Lord GOD; Let it suffice you, O princes of Israel: remove violence and spoil, and execute judgment and justice, take away your exactions from my people, saith the Lord GOD.
PRAYER
Continue to pray for our leaders to seek the Lord in humility for his wisdom.
James 4:6 But he giveth more grace. Wherefore he saith, God resisteth the proud, but giveth grace unto the humble.
Use this link to the UK Parliament website to email your MP to ask him to oppose 'COVID-status certification'.
We appreciate your support – without it we can't do our research and help inform your prayers.
So click below to join Christian Voice and stand up for the King of kings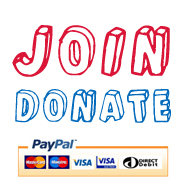 Click on the social media links below to share this post: