Why not apply for a Masters Degree in Gender and Women's Studies at Kabul University? The course is currently advertised on the university's website.
You'll be engaged in a programme which is obviously essential to any progressive nation, in the exotic atmosphere of Taliban-controlled Afghanistan. Anyone who cannot see how much of a win-win that is must be short of imagination.
A NEW FIELD
In 2017, seven women and 14 men graduated from the course. In 2018 that had risen to 39 women and 22 men achieving either a First or a Second. You will clearly be in impeccable feminist company.
Kabuil University reckons this is 'a new field which can be effective in the consolidation of rights and placement of women'. But also, 'it can be considered as an increase in the quality of social sciences for the scientific community of Afghanistan'. Of course it can.
Gender and Women's Studies was certainly a new field for Afghanistan when the Kabul University webpage was written on the inception of the course in 2015. However, it is relatively recent in the West as well.
Women's Studies courses have only been running since the 1980s with the first PhD awarded in 1990. The first PhD programme for Gender Studies was approved as recently as 2005. It is part of what is now seen as 'woke' Westernism, and there it is in Kabul University in Taliban-controlled Afghanistan.
WOMEN 'ARE VICTIMS'
Women's Studies begins with the assumption that women are victims of discrimination in society. Its feminist protagonists view society as male-dominated. The 'patriarchy', male succession, real or supposed wage inequality, lack of women in society's leadership roles all become huge problems. Men are seen as having privileges which they will not rrelinquish voluntarily and must be forced to give up.
The Biblical assumption is that men lead and women bear children and look after the home. That being said, the Bible is clear that both sexes are in it together. In the Bible we see a woman in leadership (complaining that no man would would do the job), and we see women in business. Neither Deborah nor the wife of Proverbs 31 seem to have needed a degree in Women's Studies to make a success of it.
Feminist antagonism, setting the sexes at each other's throats, is divisive, ungodly and a waste of everyone's time.
GENDER 'CAN BE CHOSEN'
Gender studies goes further in tearing up scripture. Gender roles become culturally-conditioned rather than God-given. Numerous studies have now shown that left to their own devices, and in general, boys plump for motor or building toys to play with while girls choose dolls. But Gender Studies will have none of that.
Every pretty pink dress must be a societal construct. Isaiah's description (Isa 3:16-23) of the haughty women of Zion obsessing over their fashion and make-up has to stem not from an innate desire in women wanting to look nice in a way few men can be bothered with but a gender construct of its time.
And if gender roles are imposed by society it follows they can be overturned. Women can rule or assert 'girl power'. Go one step further and one's gender itself can be chosen.
ENTRANCE EXAMS PAGE
Clearly, you will have to hurry to put in an application, even if you can find somewhere on www.ku.ed.af to do that.
Unless the Taliban have turned over a completely new leaf, It is beyond doubt the course will be shut down as soon as they spot it. In that event, it is a good job we have saved the webpage for posterity.
We have also saved a webpage dated 5th August 2021 depicting a host of Western-style suit-clad worthies speaking about the Kabul University entrance exams.
They include Dr. Abas Basir, then Minister of Higher Education (resigned 15th August), Prof. Dr. Mohammad Osman Babury Chancellor of Kabul University and Prof. Abdul Qadir Khamosh, Head of National Examinations Department at Kabul University. .
KABUL UNIVERSITY SPORTS
We can probably expect the Taliban leaders to show the door to many of the academic and management staff as well. The University's Student Sport page says: 'The Sports Department of Kabul University is committed for providing facilities and facilities for attracting female and male students to sports.' The Taliban leadership see little value in women's sports, particularly where parts of the body other than the eyes may be seen.
Cricket is the most popular sport in Afghanistan, but excluding women is going against a growing international tide. Last month in England women's participation in 'The Hundred' was promoted heavily as being equal to the men's, even though every women's match was played as a warm-up for the men's match which would take place after the entertainment interval.
National and global governing boards are therefore wondering whether or not to cut the Afghan men's team out of international fixtures if their women may not play. Do they go for sanctions or for dialogue? Do they punish the team for the actions of their government?
CRICKET AUSTRALIA V AFGHANISTAN
Cricket Australia are gung-ho for sanctions. According to the BBC, they said just days ago they will cancel the men's Test match with Afghanistan due to held from 26th November this year if reports that the women's team cannot play under Taliban rule are true.
Australia captain Tim Paine, perhaps not one of the world's greatest philosophers or diplomats, waded in supporting the proposed ban.
'Cricket Australia, the ACA (Australian Cricketers Association) and all players in Australia are hugely supportive of female cricket and trying to grow the game,' Paine said.
'With what's going on with the Taliban, they are banning women from playing any sport.
'To exclude half your population from being able to do something is not on and I don't think we want to be associated with countries that are taking opportunities off literally half their population.'
That drew a furious response from Afghanistan's former captain, Asghar Afghan, who hit back at Paine saying the current political climate should not preclude the Afghani cricket side from playing internationally.
'The (Afghanistan national team) has the right to play not only in this World Cup but in all ICC organised tournaments/events in accordance with the rules and regulations of ICC,' he wrote on Twitter.
UNITED NATIONS FUNDING
Going back to Gender and Women (sic) Studies, under 'Budget', the page says: The Master's program of Social Science Faculty will be funded through United Nation development program'.
The United Nations Development Program is the UN's lead agency on international development.
It likes 'democratic governance' and has a 'Gender Equality Strategy' engaged in 'closing gender gaps', whatever that might mean in a pastoralist village in Tanzania, or indeed in Afghanistan.
But the UNDP funding a woke course in 'Gender and Women's Studies'in Kabul University encapsulates all that was vainglorious in the attempt by the US, the UK and our NATO allies to remake Afghanistan in our image.
It's not just the assumption in the minds of Western politicians and civil servants that Western liberalism, for which read decadence, is not just desirable in a nation but the only way that any nation can operate in the modern world, but it is the arrogance and stupidity in thinking they might even come close to getting away with it in the pre-Taliban Islamic Republic of Afghanistan.
'NETFLIX AND LBGT MARCHES'
In fact, just as the Taliban were entering Kabul, RT reported a senior Ukrainian saying the American failure both to defeat the Taliban and to build democracy in Afghanistan proves that not everyone has signed up to the West's ideology.
The world 'doesn't want to take part in idealistic political experiments,' according to Alexey Arestovich, a senior advisor to Andrey Yermak, the chief of staff to Ukrainian President Volodymyr Zelensky.
Mr Arestovich believes that recent events in Afghanistan herald the collapse of liberal democracy, a political system which he says can 'destroy people' every bit as much as totalitarian regimes. The failure of the US-led West shows that similar attempts in Ukraine are entirely pointless, he went on.
'As it turned out, the real world is ill-adapted to idealistic experiments of unifying everyone under a single ideal concept,' Mr Arestovich wrote. 'First, the USSR was convinced of this, and now the US is – at the head of the collective West.'
He lambasted the West for trying to promote a world where everyone has 'Netflix and LGBT marches' and accused it of trying to impose its ideas of liberal democracy around the world while attacking everyone who dares to doubt the doctrine.
Mr Arestovich will clearly not be signing up to Kabul University's Masters Course in Gender and Women's Studies.
We appreciate your support – without it we can't do our research and help inform your prayers.
So click below to join Christian Voice and stand up for the King of kings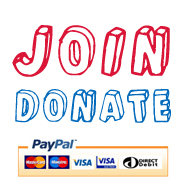 Click on the social media links below to share this post: